The Truth About Courtney Love's Relationship With Johnny Depp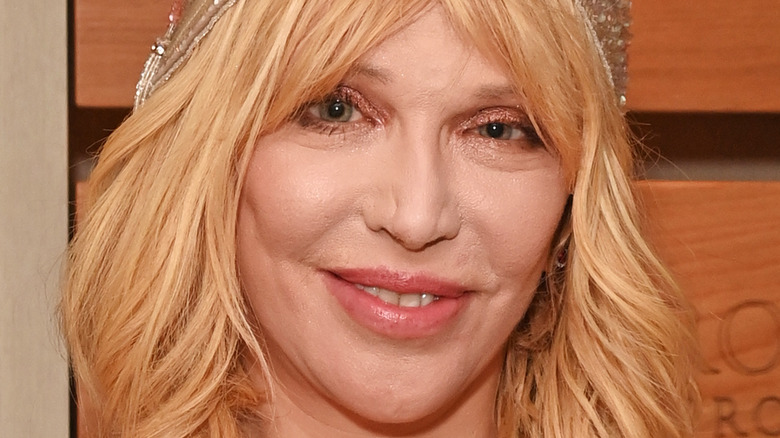 David M. Benett/Getty Images
As actor Johnny Depp's anti-defamation trial against his ex-wife Amber Heard has unfolded, sides have been drawn in the public and press as far as which version of the story in the high-profile court case to believe, as The New York Times reports. One '90s rock star, Courtney Love, from the band Hole and widow of Kurt Cobain, has now come forward in a since-deleted social media post to speak from personal experience about the character of Johnny Depp. The story Love told happened in the mid-1990s, according to People.
Depp has sued his ex-wife for $100 million in damages stemming from Heard's accusations of domestic violence, according to NPR. Heard brought up these charges, which Depp has denied, in a 2018 op-ed published in The Washington Post. According to Depp, Heard's allegations have caused Depp to lose movie roles and income, and ruined his reputation in Hollywood. Many have also come out in support of Amber Heard, calling the case an example of the difficult position women are put in when they speak openly about domestic abuse, per Daily Mail.
Love said Depp gave her CPR in 1995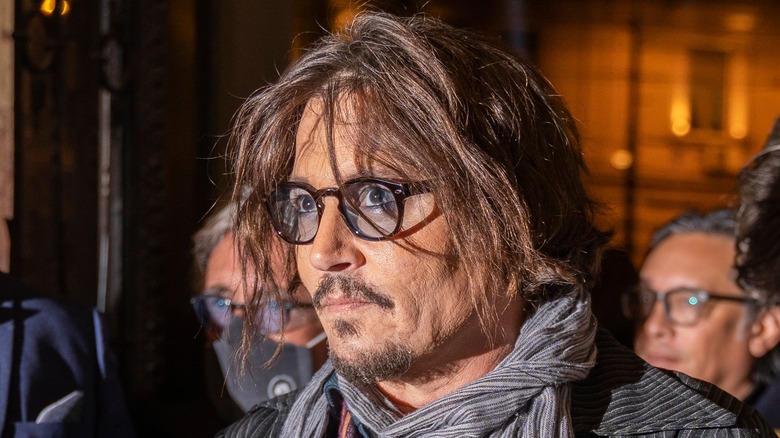 Jakov Simovic/Shutterstock
In the now-deleted video message shared on social media, Courtney Love didn't exactly pick sides in the Depp-Heard court case. In the video, she told of how Johnny Depp saved her life in the 1990s, performing CPR when Love overdosed at the LA rock club The Viper Room. The Viper Room is also where another '90s icon, River Phoenix, died from a drug overdose just two years earlier, according to History. Depp's kindness also extended beyond just Love to her daughter, Frances Bean Cobain, whom she had with the late Nirvana frontman Kurt Cobain. 
Love went on say in the post (per People), "[W]hen I was on crack and Frances [Bean Cobain] was having to suffer through that with all these social workers, [Depp] wrote her a four-page letter that she's never showed me, on her 13th birthday." Depp also reached out to Love's daughter, arranging for limos to take her and friends to "Pirates of the Caribbean" movies, movies which the young girl loved at the time, and in which Depp played a starring role (per IMDb).
Love also mentioned Amber Heard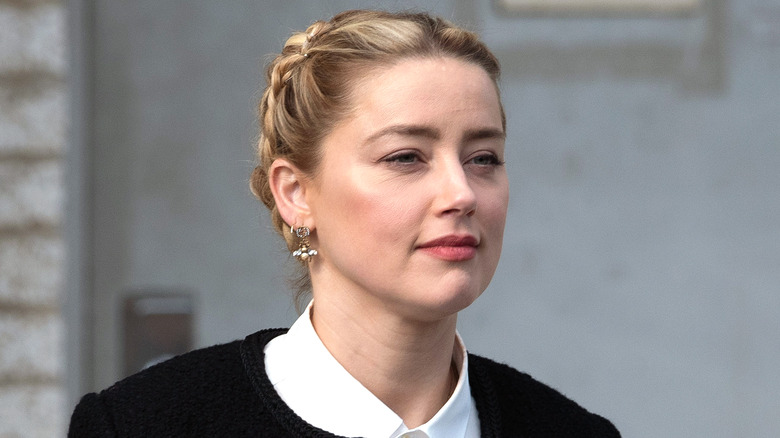 Consolidated News Pictures/Getty Images
Despite her positive experiences with Johnny Depp, Love also seemed to make clear in her since-deleted social media post that she was not drawing conclusions about the anti-defamation court case, nor did she specifically say she did not believe Amber Heard, according to the Independent. Love has made her fair share of negative headlines throughout her career, as outlined by Musicoholics. For this reason, Love said in her post she has a lot of empathy for what it must feel like to be Heard in the center of such media controversy.
Love went on to say, in comments seemingly directed toward Heard (via People), "But if you use a movement for your own personal gain and you inhabit queer feminist intersectional spaces and you abuse that moment, then I hope justice gets served, whatever it is ... And I think we should have less schadenfreude and more empathy for all concerned." Depp has testified under oath he never struck Heard, nor any other woman. Heard has said on the stand how terrible it is to relive her history with Depp in the anti-defamation case. In 2020, Depp lost a related U.K. libel lawsuit against the British publication The Sun, according to the BBC.