Josephine Baker Was Married Twice Before She Was A Legal Adult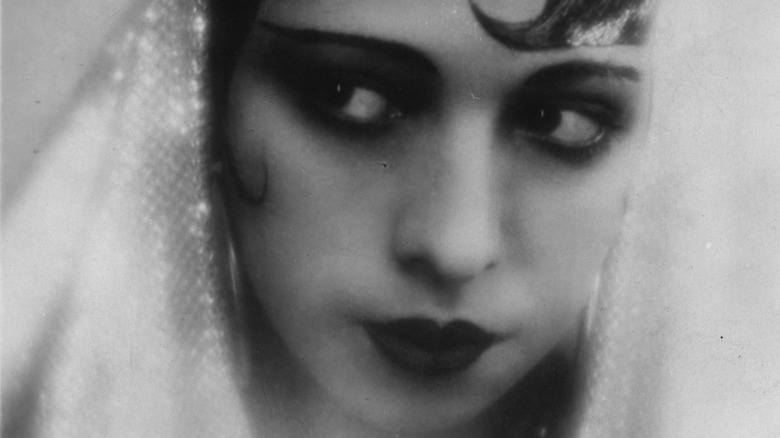 G. L. Manuel Freres/Getty Images
Josephine Baker did it all: she was a singer, a star of movies and theater, a World War II spy, and a Civil Rights activist. She adopted 12 children of different races. She partied in Paris with the likes of Ernest Hemingway (via Biography). She bought a castle in France but later lost it because of financial problems (via History of Yesterday). Her life was as colorful as it gets.
Though American, Baker spent most of her life in France. Her exotic and risqué dances made her a sensation there. During World War II, she used her celebrity to obtain intelligence and smuggle messages for the French Resistance (via History of Yesterday). When she returned to the U.S. later in life, she was appalled by the racism she experienced, which influenced her to become an activist. She refused to perform at segregated venues and participated in the 1963 March on Washington, according to Biography.
Baker also had a dramatic love life. At the height of her fame, she supposedly received 1,000 marriage proposals, according to Biography. She didn't accept most of them, but she was married several times.
Baker first married at 13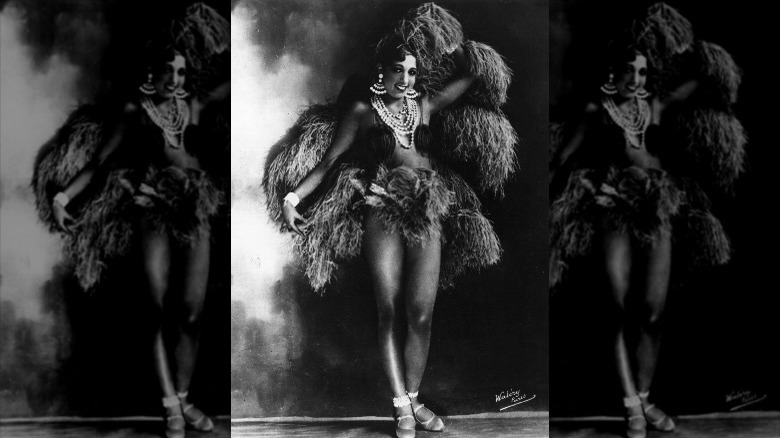 Hulton Archive/Getty
Baker was born in St. Louis in 1906 to a single mother, laundress Carrie McDonald, according to Historic Missourians. Her birth name was Freda Josephine McDonald. Her father's identity is a matter of some dispute. It may have been drummer Eddie Carson, or it may have been her mother's boss, a white man. Baker herself thought her father was white (via History of Yesterday).
Many details about Baker's life are equally obscure. She grew up poor and was working as a house cleaner and babysitter by age 8. History of Yesterday says she left school at age 12 to start working, while Biography says she ran away from home at 13, and found work. In any case, she became a waitress at the Old Chauffeur's Club, where she met Willie Wells. He was working as a Pullman porter. The two soon married, but then quickly divorced. Some sources say it was only weeks later, while others suggest it was within a year (via Biography and History of Yesterday).
Baker married again at 15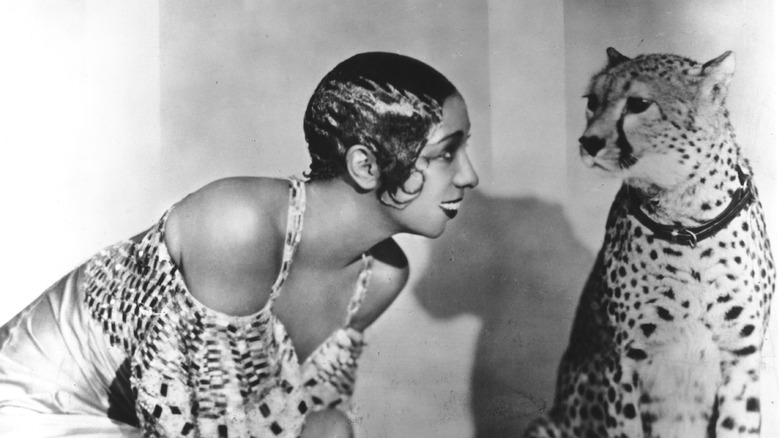 Michael Ochs Archives/Getty Images
After her divorce, Baker became a street performer, dancing with the Jones Family Band. She began touring the U.S. with them. She also performed with the Dixie Steppers around this time, according to Biography. In 1921, at 15, she married Willie Baker. Stacker says his full name was William Howard Baker, but other sources list him as just Willie. According to History of Yesterday, Josephine Baker's mother wanted her to stop performing and focus on her marriage, but Baker wasn't interested in settling down. Instead, she moved to New York City in 1923 and began performing on Broadway in the revues "Shuffle Along" and "Chocolate Dandies" (via Biography).
Though her marriage to Willie Baker didn't last either, she kept his name for professional reasons. According to History of Yesterday, they divorced in 1925, shortly before she went to Paris for the first time, where she would become a superstar. She would go on to marry twice more and have many romantic relationships, including some with women (via Historic Missourians).