The Peculiar Reason Ray Liotta Used To Watch Brain Surgeries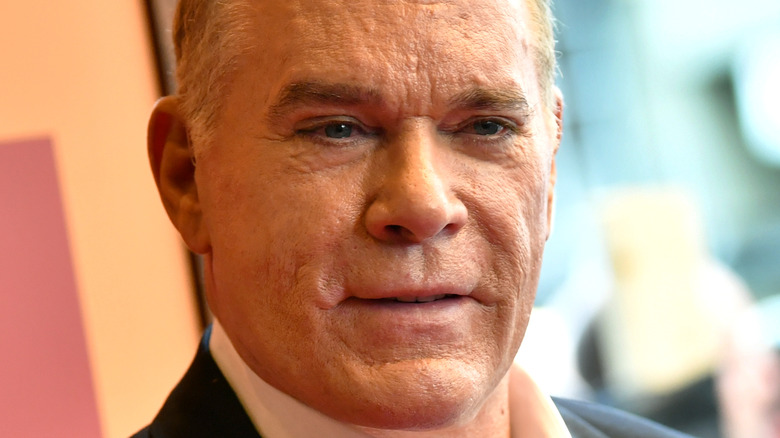 Emma Mcintyre/Getty Images
One sometimes overlooked aspect of being an actor is that it's a job that requires a lot of homework if you want to do it well. The whole point is to be believable in a role, so it's virtually impossible for someone to play a part well without understanding it. Quite often, this involves learning something new. For instance, according to Backstage, actress Margot Robbie learned how to figure skate for her role as disgraced skater Tonya Harding in the film "I, Tonya."
Others have taken studying and getting into character to extremes. Jim Carrey famously utilized method acting techniques for the film "Man On The Moon," where he essentially convinced himself that he was the late comedic genius Andy Kaufman and wanted to be treated as such (via Vanity Fair). Sometimes actors have studied for performances where it doesn't even seem like doing so would be necessary or even possible, but, according to 80s Kids, that's what Ray Liotta did to prepare for an infamous scene found in the 2001 film "Hannibal."
The infamous brain-eating scene
Hannibal Lecter is one of the best-known characters in film history. Although the character's first appearance was in the 1981 book "Red Dragon" by Thomas Harris, perhaps his best-known and most critically acclaimed appearance came in 1991's Oscar-winning film "The Silence of the Lambs," in which the murderous Dr. Lector was played by Sir Anthony Hopkins (via Thrillist).
Hopkins returned to his iconic role on a few occasions, including 2002's "Red Dragon," but 2001's Ridley Scott-helmed "Hannibal" is the movie that we need to talk about. "Hannibal" is the sequel to "The Silence of the Lambs," but to many (caution: spoilers ahead), it's known for a single scene that features Ray Liotta — best known for his roles in "Goodfellas" and "Field of Dreams" — eating his own brain. (No, you didn't misread it.)
In the film, Liotta plays a Justice Department representative named Paul Krendler, and in one of the film's final scenes, Lecter has him seated in a wheelchair at a table with Clarice Starling (Julianne Moore). According to Filmsite, Dr. Lecter removes the top of Krendler's head and cuts out a small piece of his brain. Lecter then cooks it up and feeds it to Krendler.
Liotta watched brain surgeries to prepare for Hannibal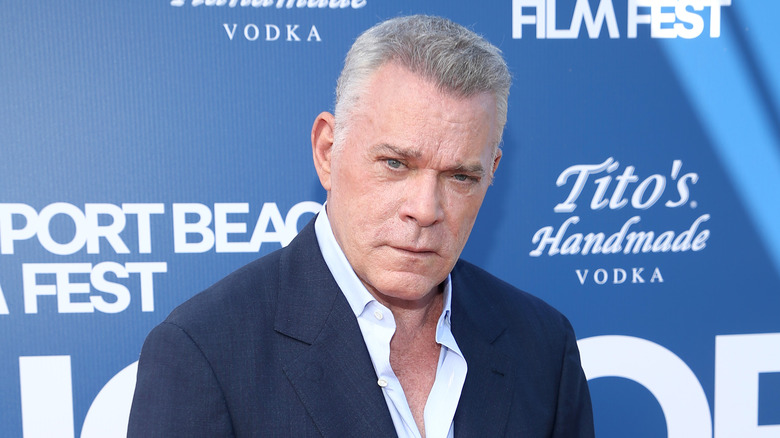 Phillip Faraone/Getty Images
In an interview with Larry King in 2014, Liotta revealed that while preparing for his role in "Hannibal" he spent some time in operating rooms watching brain surgeries being performed. Liotta mentioned that he observed brain surgeries at a V.A. hospital in Los Angeles and what he learned from them informed his performance. The actor told King in the interview that patients were awake during the procedure, and that if the doctor hit a certain part of the brain, then the patient would move reflexively, depending on the procedure being done. "I just kind of took it from that," Liotta said.
Liotta also told King that while preparing for several roles as doctors he also used to sit in on open-heart surgeries. According to Liotta, one doctor allowed him to get hands-on. "The doctor turned to me and said, 'Would you like to touch her heart?' I said, 'Really? Are you kidding me?'" Liotta recalled. "So I went down and I touched God; I touched this woman's heart."