The Band Everyone Forgets Andy Fletcher Was In Before Depeche Mode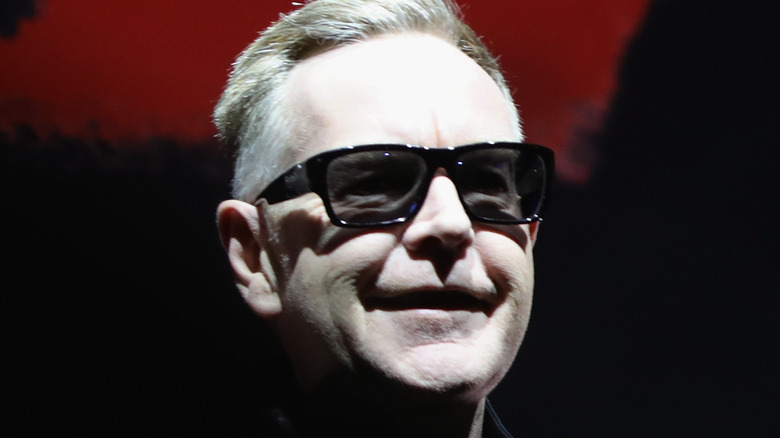 Vittorio Zunino Celotto/Getty Images
The music world was shocked and saddened on May 26, 2022 when it learned through a statement on Twitter that Depeche founding member Andy Fletcher had died. "We are shocked and filled with overwhelming sadness with the untimely passing of our dear friend, family member, and bandmate Andy 'Fletch' Fletcher," the band's statement read. Fletcher was 60 when he died, and although no cause of death was provided at the time that the band made their announcement, Rolling Stone later confirmed his death came from natural causes.
Fletcher was most well known as a founding member of influential synth-pop group Depeche Mode, with whom he and his fellow bandmates were inducted into the Rock & Roll Hall of Fame in 2020. There was one other band that Fletcher was in, though, before he helped start that acclaimed chart-topping synth-pop quartet, via AllMusic. Far fewer people know about Fletcher's short-lived earlier group, though, and interestingly, there was another influential musician with Fletcher in that band who was in Depeche Mode, too, early on in their career.
Andy Fletcher met Vince Clarke when he was just a boy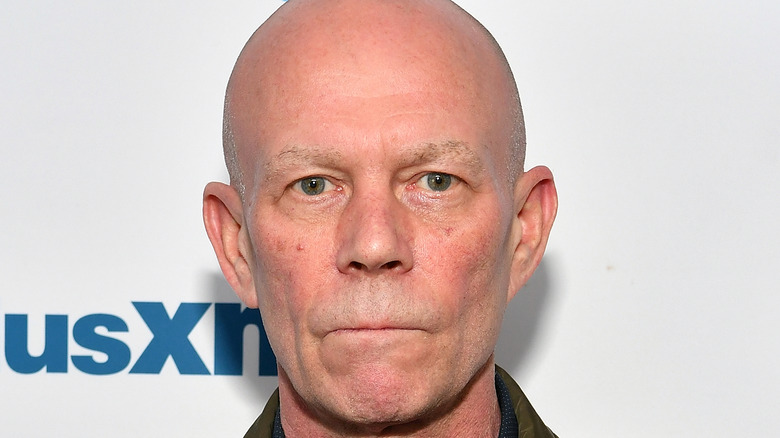 Slaven Vlasic/Getty Images
The musician that Andy Fletcher played in that early band with was named Vince Clarke, according to Comic Book. Clarke (pictured) would also be a founding member of Depeche Mode along with original members Dave Gahan, Alan Wilder, and Martin Gore. Clarke also launched two more influential groups from the era, Yazoo, along with singer Alison Moyet, and Erasure, a synth-pop duo alongside Andy Bell. Although he stayed friendly with the band (via Slicing Up Eyeballs) Clarke would leave Depeche Mode over creative differences only a short time after the group's first record was released, according to the musician's IMDb profile.
Fletcher and Clarke, who were among the oldest of all the friends in Depeche Mode, had a friendship dating back to when they were boys in the so-called Boys' Brigade, a Boy Scouts-like youth organization based in Scotland. And just one year prior to launching Depeche Mode, both Fletcher and Clarke formed one other musical project but it was active for only one month.
Andy Fletcher and Vince Clarke were in No Romance in China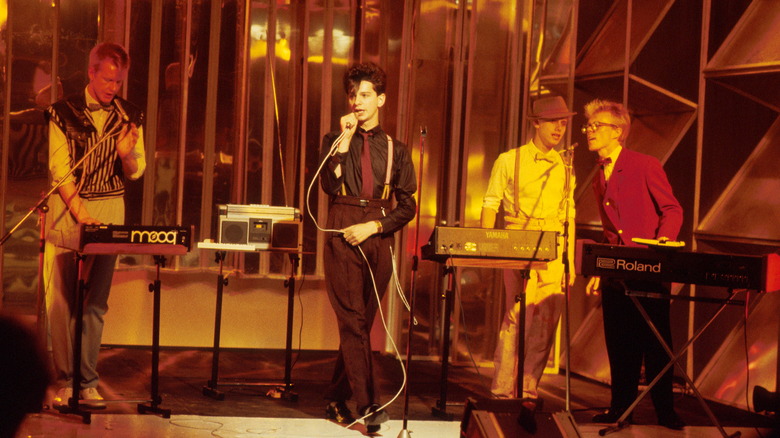 Michael Putland/Getty Images
The band that Andy Fletcher and Vince Clarke were in before forming Depeche Mode were called No Romance in China. Notably, that was also the title of a song performed by an early version of Depeche Mode called Composition of Sound. No Romance in China was formed in 1977 according to Open Culture. A rough demo of the song "No Romance in China," as performed by Composition of Sound, does exist on YouTube. 
If that rough demo is anything like the trio which shared the same name sounded, then the roots for what would one day become Depeche Mode's signature style were evident. Of this No Romance in China period, Clarke later conceded in the 2009 band biography "Stripped: Depeche Mode," by Jonathan Miller that the early project was heavily influenced by The Cure. No statement from Vince Clarke on the passing of Andy Fletcher was available as of this report.