Why Did Depeche Mode's Andy Fletcher Say He Had A Nervous Breakdown In 1994?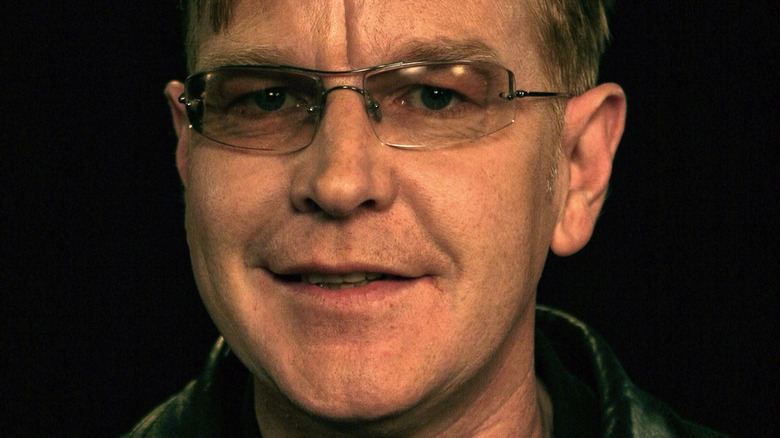 Bill Tompkins/Getty Images
Andy "Fletch" Fletcher was a founding member of the legendary electronic band Depeche Mode, who alongside fellow musicians Vince Clarke, Martin Gore, and Dave Gahan, formed the English new wave outfit in the early 1980s. Over the years, Depeche Mode found mainstream success, selling more than 100 million records by the late 2000s, per the Irish Times. But despite the fame and glamour of it all, members of Depeche Mode — Fletcher among them — experienced mental health and substance abuse issues, all of which affected their ability to roll out albums and perform for their fans. 
As the keyboard player for Depeche Mode, Fletcher was behind some of their biggest hits — but he also partied hard. Eventually, the stress of touring with the band became too much, and over time, it gradually worsened the state of Fletcher's mental health. The keyboardist himself recalled the toll it took on him during their 1993 tour for their album "Songs of Faith and Devotion" in an interview with Hot Press in 2017. "[It] was kinda like a snowball," Fletcher said of their heyday. "Us drinking ... It was like a snowball building up [the] pace, and it just smashed." Noting that Gahan and Gore developed substance abuse issues related to heroin and cocaine (Gahan) and alcohol (Gore) — and despite their seemingly successful attempts at pulling it together to commensurately perform for their audiences — it all finally, fatefully came to a head.
Andy Fletcher suffered a self-described 'nervous breakdown'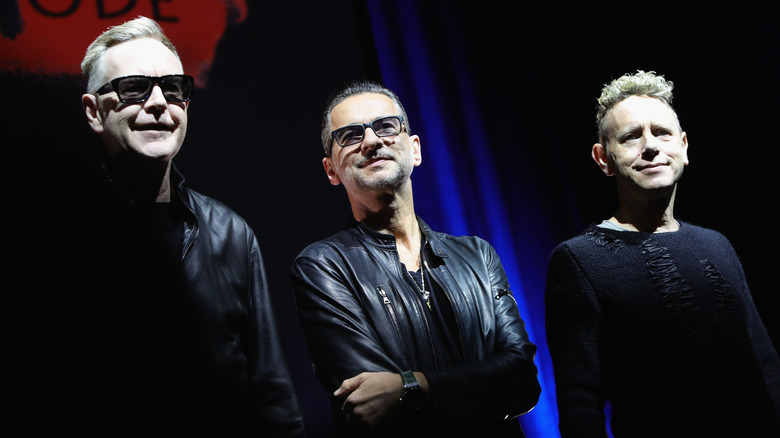 Vittorio Zunino Celotto/Getty Images
As the U.K. Independent noted in their review of Depeche Mode's 1997 album "Ultra," the earlier part of that decade was difficult for the band. In 1994, Depeche Mode was down to just three members — Andy Fletcher, David Gahan, and Martin Gore — and none of them were getting along. Gahan, Gore, and Fletcher mainly ignored each other outside of performances and had even begun to travel separately. Gahan was in the throes of a substance abuse disorder. As Fletcher recalled clearly in his Hot Press interview, the stress got to Gore, too — he had two seizures in 1994, both stress-related, and directly linked with the overwhelming number of shows they played while touring. As for Fletcher, he, too, became affected by the strain. Fletcher's depression materialized and grew. Halfway through the year, he experienced what he would later describe as a full-on "nervous breakdown."
It all culminated for Fletcher on the final leg of the "Songs of Faith and Devotion" tour, which was still ongoing in 1994. "I had a massive nervous breakdown on that tour," Fletcher told Hot Press. "The [tour]was 187 gigs and, unfortunately, I had to pull out of the last leg." Despite Fletcher's exit, he recalled how others within the music community propped up Fletcher for putting his health first. "I remember [the band] Primal Scream supported us and they were shocked at [Dave Gahan's] behavior [related to his substance abuse]," Fletcher said, "which is really saying something." Per Newsweek, the keyboardist sought help at a U.K. hospital after departing.
His Depeche Mode bandmates said Andy Fletcher had a 'heart of gold'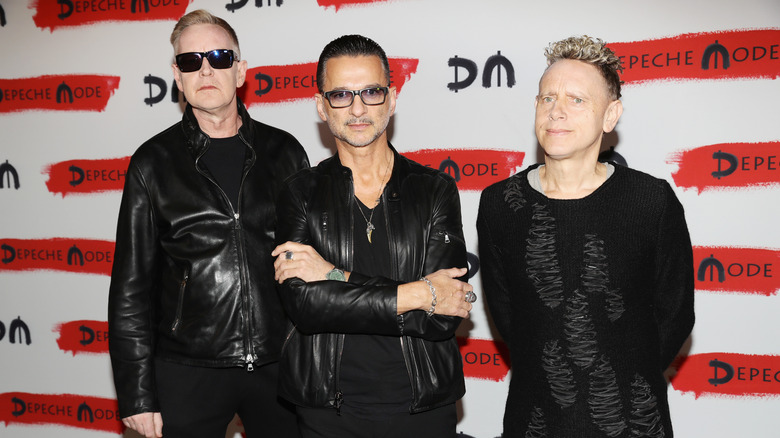 Vittorio Zunino Celotto/Getty Images
Speaking with Hot Press in 2017, Andy Fletcher stated that his hospitalization was a watershed for both him and the band in some ways, though it might not have been clearly evident then. As Fletcher himself noted, his bandmates David Gahan and Martin Gore eventually became sober — and though Fletcher at the time the interview took place still admitted to drinking occasionally, the effects of Gore and Gahan's sobriety helped resuscitate the band. 
Gore and Gahan were also the ones who first announced Andy Fletcher's death at the age of 60 on May 26, 2022, via their official Twitter account. Rolling Stone magazine later confirmed Fletcher's death was due to natural causes. In their tweet, Depeche Mode paid a touching tribute to the man they affectionately called "Fletch," remembering him as someone who "had a true heart of gold" and "was always there when you needed support."
If you or anyone you know is struggling with addiction issues, help is available. Visit the Substance Abuse and Mental Health Services Administration website or contact SAMHSA's National Helpline at 1-800-662-HELP (4357).
If you or someone you know is struggling with mental health, please contact the Crisis Text Line by texting HOME to 741741, call the National Alliance on Mental Illness helpline at 1-800-950-NAMI (6264), or visit the National Institute of Mental Health website.