How Donald Sterling's Son Shot A Friend And Got Away With It
Donald Sterling is a real estate mogul and lawyer who owned the Los Angeles Clippers for 33 years. In 2014, the NBA banned Sterling for life after a controversial audio recording was released wherein the businessman was heard making racist comments (via Bleacher Report). That wasn't the only time Sterling was involved in controversy, though. In 1996, his personal assistant sued him for racial discrimination and sexual harassment. In response, Sterling filed a countersuit, and the issue was resolved in a settlement in 1998.
In 2013, Donald's son, Scott Sterling, died of an accidental overdose at 32 years old, as reported by the Los Angeles Times. A couple of Scott's friends came out and alleged that he suffered abuse from his father. In an interview by the New York Daily News, Scott's childhood friend, Philip Scheid, recalled seeing Scott with belt marks and slashes on his body. In one incident, Donald came looking for his son at their home and dragged him out to the car by his hair. Scheid wasn't only Scott's friend; he was also the victim of a shooting incident that involved Scott.
The 1999 shooting incident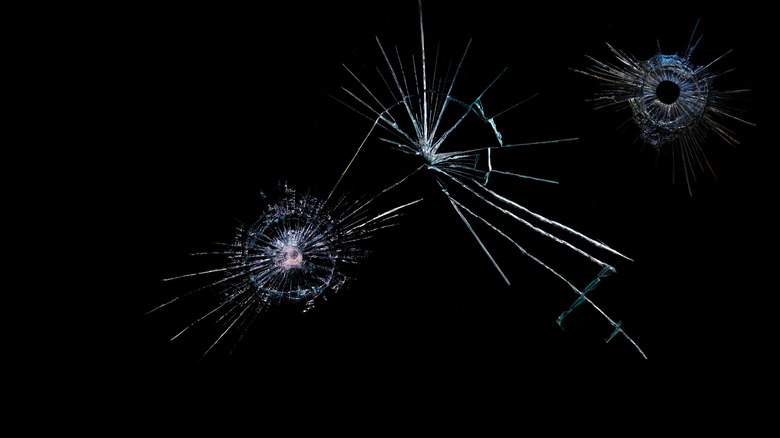 Andrey Benardos/Shutterstock
In 1999, Scott Sterling — then 19 years old — used a shotgun to shoot Philip Scheid after a heated argument. As recounted by the Los Angeles Times Magazine, the two men became involved with the same woman and were having a fight when Sterling grabbed a shotgun that was leaning against the wall of his home and proceeded to shoot Scheid. Upon realizing what was about to happen, Scheid attempted to run away but was shot in the legs.
Scheid was brought to the hospital and survived his injuries, and Scott contacted 911 to report the incident. When authorities questioned Sterling, he said it was an act of self-defense. He stated that he shot Scheid after he attacked him with a knife. However, authorities had a hard time believing his account of the incident, as Scheid was shot from behind at a distance of at least 15 feet based on an analysis of the ballistics. (via the L.A. Times).
Why wasn't Scott Sterling prosecuted?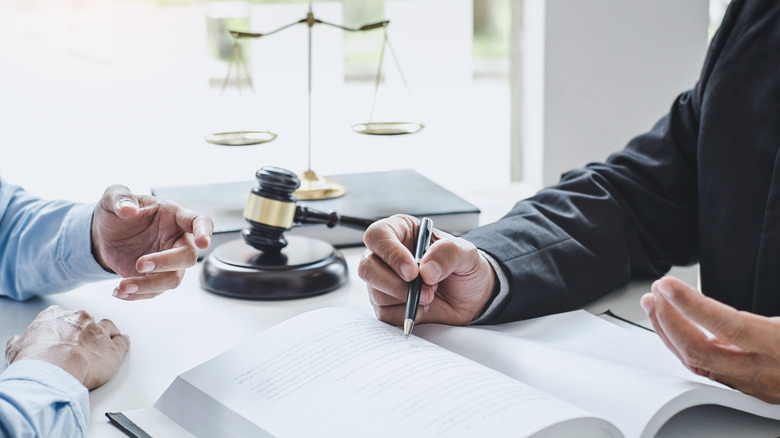 Freedomz/Shutterstock
The authorities who worked on the case knew that Scott Sterling was the son of an influential man. As reported by the L.A. Times, they pushed for the district attorney to file charges for the attempted murder. However, it seemed that prosecutors weren't inclined to do so. Although Sterling was arrested, he was never prosecuted.
There were talks that Scott was not prosecuted because of the influence of Donald Sterling. In a taped phone conversation between a detective and Donald, he stated that he had a close relationship with Beverly Hills' police chief and was an active member of the community (per Deadspin). The police regarded his statements as a form of intimidation and influence peddling, but Donald denied the accusations through his attorney, who said the conversation never happened. Although there are speculations that Donald was responsible for his son not being prosecuted, criminal law specialists weighed in on the matter and said that it was a difficult case to pursue because of the lack of witnesses and differing statements from the two parties directly involved, according to the Los Angeles Times. Others, however, insist that the fact Scheid was shot from behind from a distance eliminates the possibility of self-defense.
A year after Scott's death, Scheid stated that he doesn't blame him for the shooting; instead, he believes it was the result of Donald's alleged abuse and harsh treatment of his son (per New York Daily News).