Why Audrey Hepburn Used A Safety Pin To Help Create Her Signature Look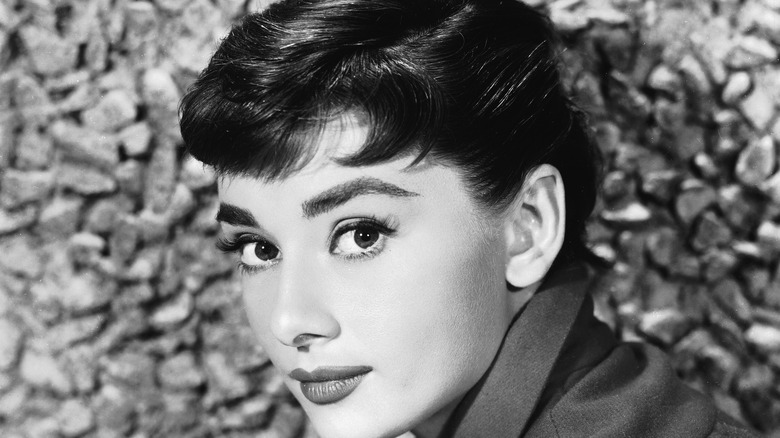 Hulton Archive/Getty Images
Born in 1929 in Brussels, Belgium, Audrey Hepburn might be one of the most recognizable female actresses in film history. Famous for both her acting and timeless look, Hepburn had an extraordinarily prolific film career and personal life with 34 acting credits, including iconic movies like "Breakfast at Tiffany's" and "Sabrina."
Audrey's own personal life had a few interesting tidbits of its own, but one thing that might have stood above all else was her fashion sense. Hepburn's famous cat-eye look and fashion style influenced among many, according to L'Officiel. Hubert Givenchy, a designer, created the perfume L'interdit (French for forbidden) as a direct inspiration from Hepburn herself. 
But one thing that people may not know about Hepburn is the painstaking lengths she went to cultivate her iconic appearance. One simple object common to many households was key to her fashion secret: a safety pin. 
Safety pins and tweezers helped create Audrey Hepburn's timeless look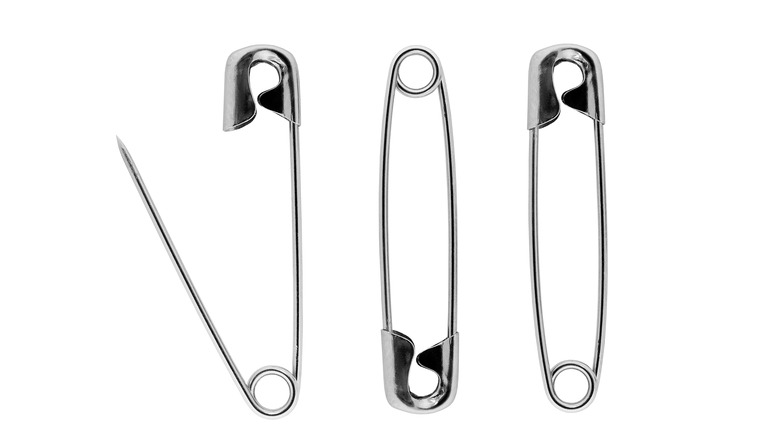 Roman Sibiryakov/Shutterstock
Audrey Hepburn's legacy was just as much about her appearance as it was her acting. And while she was enormously famous, there still are a few things about her that many people might not know. Her eyebrows, for example, took more than the practiced hands of makeup artist Alberto de Rossi, but also safety pins to separate each individual lash. 
Sean Hepburn Ferrer, the son of Audrey Hepburn, outlined his mother's extraordinary makeup process in his book "Audrey Hepburn, An Elegant Spirit: A Son Remembers."  According to Ferrer, the secret behind the iconic "Audrey Hepburn eyes" look came from Rossi techniques involving a safety pin and tweezers. Rossi would separate each of Audrey's eyelashes individually with a safety pin, which was the signature detail about her famous eyes. 
As Vogue states, Hepburn's eyelashes received even more definition when Rossi used tweezers to pluck them. Then afterwards, he applied the mascara to her, which resulted in the stunning look Hepburn was known for. 
Audrey Hepburn's signature look was influential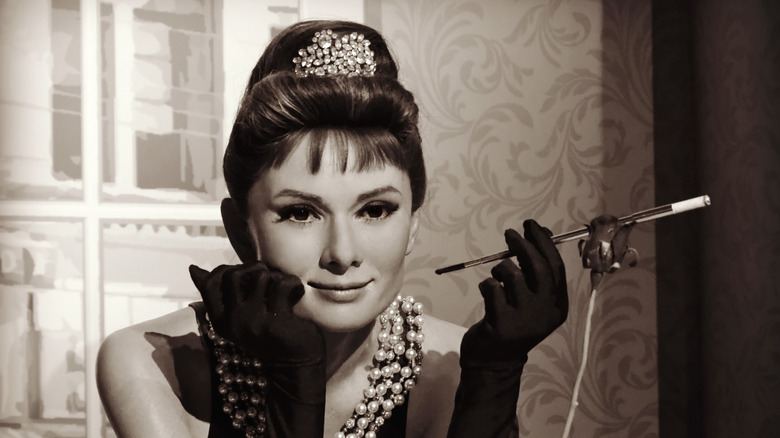 SariMe/Shutterstock
It's clear that Audrey Hepburn's style has had many fans and imitators. There have been influences and references to Hepburn's style, like when the TV show "Gossip Girl" did a homage to her (via Vulture). Audrey's famous eyebrows are just one part of what people like about her signature look. 
The little black dress, which is basically a quintessential evening gown popular among women, was created by designer Coco Chanel in 1926 (per Marie Claire). However, it was Audrey Hepburn who helped popularize it massively, making it one of the most well-known and worn pieces of women's garments today. As said by L'Officiel, the dress as part of Audrey's signature look helped make it iconic.
In terms of Audrey's safety pin technique for giving her amazing lashes, this method seems to still be in popular use today. Website Marie Claire outlines how to use it to achieve a similar look. It seems like Hepburn's timeless style isn't going anywhere anytime soon.