Where Is Tyler Shultz From Hulu's The Dropout?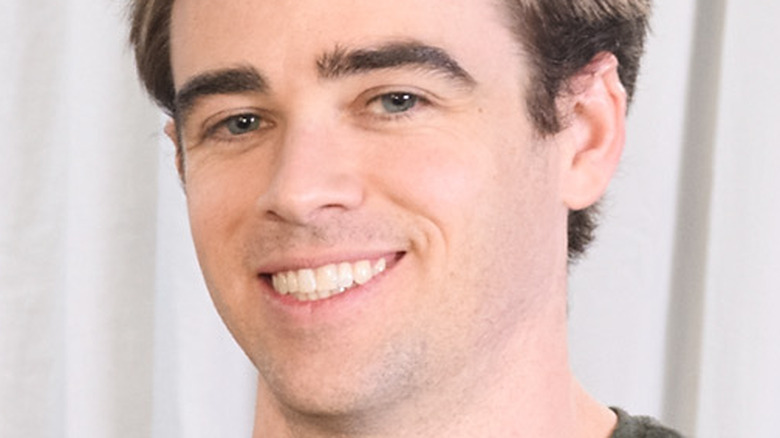 Daniel Boczarski/Getty Images
We may receive a commission on purchases made from links.
The 2022 Hulu drama "The Dropout" follows the riveting real-life story of how former Silicone Valley wunderkind Elizabeth Holmes misled investors into funding her biotech company Theranos. Holmes, played by Amanda Seyfried on the show, first emerged as a young entrepreneur on the rise. Her company focused on developing a technology that was supposed to be able to run 300 tests using only a single drop of blood by way of a device called the Edison, per Newsweek. But the technology never really worked, despite Holmes' claims that it did, and Holmes was ultimately charged with defrauding investors in 2018. The Theranos CEO's dishonest dealings only came to light because of the efforts of three individuals who were employed by Theranos at one point or another during the company's heyday –- Erika Cheung, Adam Rosendorff, and Tyler Shultz.
Shultz was only a junior in college when he first got involved with Theranos in 2011, according to NPR. He met the company's founder Elizabeth Holmes through his grandfather, former Secretary of State George Shultz, who sat on the company's board. Tyler Shultz then joined Theranos as an intern and later became a lab employee. But it didn't take him long to realize that something was seriously wrong at this seemingly impressive startup.
Tyler Shultz quickly became disillusioned with Theranos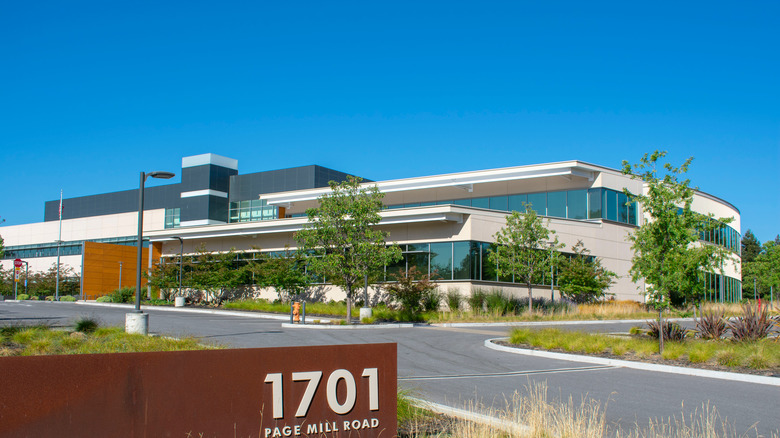 Michael Vi/Shutterstock
Tyler Shultz was only an employee of Theranos (pictured above) for eight months before he left the company. As a Theranos lab employee, he quickly pieced together that the promised technology, a blood-testing device called Edison, didn't deliver on any of its promises (via NPR).  According to Shultz, who at that point was a fresh graduate with a biology degree from Stanford University under his belt, it was only four days into his Theranos gig that he made a startling observation — that the technology Elizabeth Holmes had promised investors simply wasn't there.
"The biggest red flag at that point was actually seeing the technology," he told journalist Christiane Amanpour in a 2020 interview (via PBS). "I was expecting some fancy microfluidic technology and some signal transduction method that I had never dreamed of. But what it was just a pipette inside of a box on a robotic arm." After this, Shultz voiced his concerns within the company but received no response. Later on, Shultz eventually used an alias to report the company to regulators and then helped alert the public about the goings-on at Theranos as a source for Wall Street Journal reporter John Carreyrou, per NPR. With Shultz's help and the assistance of his colleague Erika Cheung, Carreyrou revealed the truth about Theranos to the public in the first of a series of Wall Street Journal exposés in 2015.
Tyler Shultz became an entrepreneur himself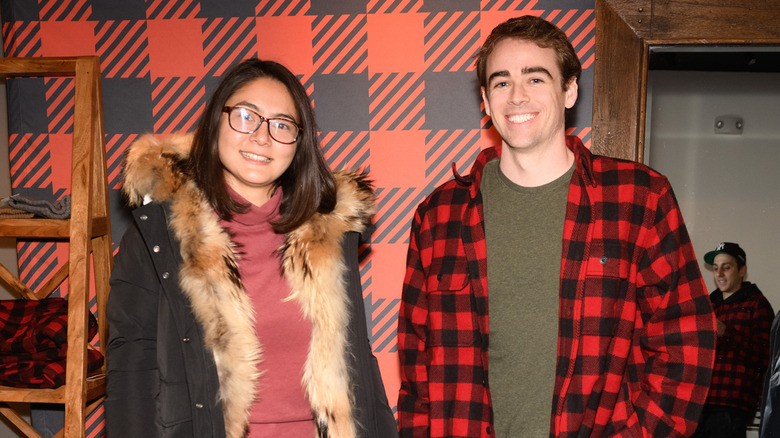 Daniel Boczarski/Getty Images
After leaving Theranos, Tyler Shultz (pictured right with fellow Theranos whistleblower Erika Cheung) returned to Stanford University to work at one of the institution's prestigious labs, as Newsweek noted in 2022. Later on, Shultz then developed technology in accordance with his work at the lab — technology related to biomarker detection, which helps correctly identify, treat, and prevent human diseases. In 2017, Shultz founded his health tech startup, Flux Biosciences, along with Stanford Professor Shan Wang.
In addition to his biotech business, Shultz has become a public speaker, frequently sharing his insights as one of the most famous whistleblowers in recent history, per Shultz's LinkedIn account. He also chronicled his experiences at Theranos in the audiobook "Thicker than Water," which was released in 2020. When the trial of Elizabeth Holmes began the following year, Shultz's name was put on the federal prosecution's witness list but was never called to testify. When the news broke that Holmes was convicted for four charges of fraud in January 2022, Shultz was at his home in San Francisco, per NPR. Speaking with CBS News shortly after Holmes' conviction, he said, "I am happy that she was found guilty of these crimes and I feel like I got my vindication from that."