Why John Cena Used To Have To Sleep In His Car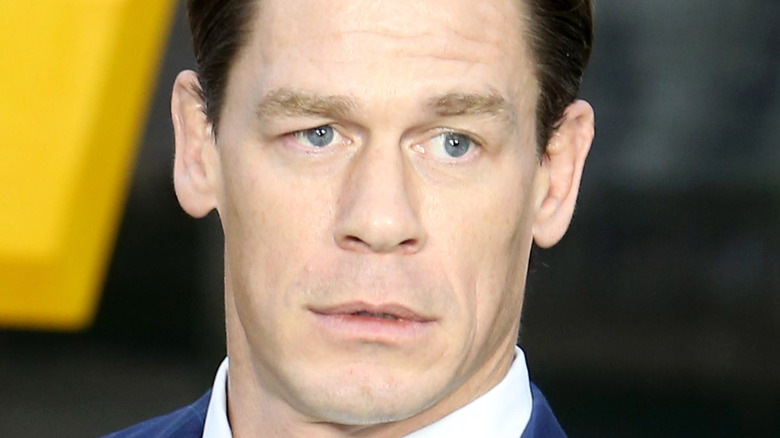 Cubankite/Shutterstock
John Cena is, without doubt, a popular culture powerhouse. There are some wrestling personalities who are only really known among those invested in the sport, and there are some who break out of their muscular molds and become legends in a variety of disciplines.
Dwayne Johnson, for instance, began his high-profile career as a college football player, per Celebrity Net Worth. He won a 1991 national championship with the University of Miami, before going on to enjoy incredible success in the ring as The Rock. He's now a movie star with an estimated net worth of $800 million, the outlet goes on. John Cena, too, has achieved worldwide renown as one of the most prolific and successful wrestlers in history.
Even those who don't watch the sport are surely familiar with the patented "You Can't See Me" move, which has made Cena an international meme superstar. That's actually the title of a rap album he released with The Trademarc (who is Cena's cousin), per Britannica, which was quite a success in its own right. Cena, Celebrity Net Worth goes on, has a substantial net worth of $80 million himself, but he hasn't always been so wealthy. In fact, he used to live in his car.
The failed limo driver who became a wrestling legend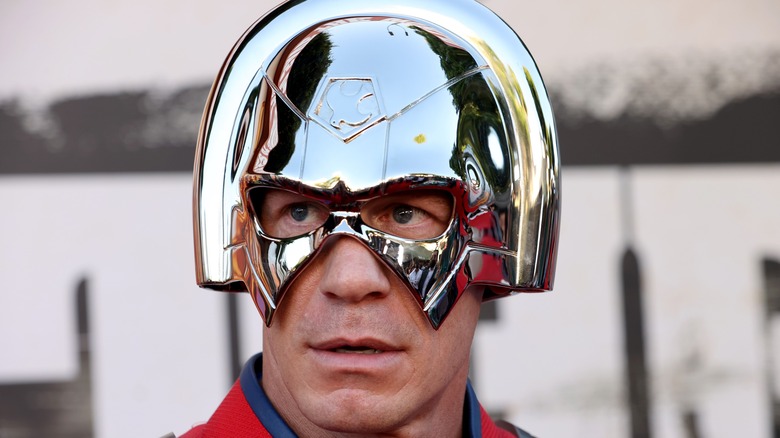 Kevin Winter/Getty Images
Everybody knows John Cena now, even if (as the increasingly tired joke goes) they can't see him. Nobody could have predicted he would become such a phenomenon, though. Certainly not Cena's own father.
Cena started off as a limo driver, as he told Bloomberg, and a tragically inept one at that. He was very young, he said, having just finished high school, when he picked up a customer at Boston Logan International Airport, Massachusetts. Sadly, he took all kinds of wrong turns along the way. "This was 1995, so there were no mobile phones, so I couldn't call anybody .... I was just late," he confessed. It probably isn't surprising that he lasted only a few months in the role.
In 1999, The U.S. Sun reports, he moved from Massachusetts to Los Angeles, determined to make something of himself. His father thought he would fail. As John told the outlet, "Dad told me I would be home with my tail between my legs in two weeks." Though this would not ultimately be the case, Cena struggled to make enough money to survive. When times were hardest, he slept in his car.
From sleeping in a 1991 Lincoln Town Car to WWE immortality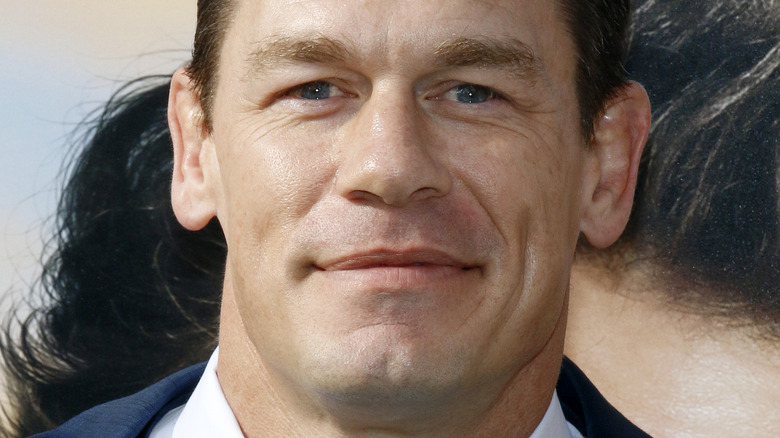 Tinseltown/Shutterstock
The WWE icon told The U.S. Sun in June 2021 that he would wash in the gym he worked at in Los Angeles, homeless after the move. He slept in the back seat of his car, he went on, "which happened to be a very roomy 1991 Lincoln Town Car." According to The U.S. Sun, it was the very fact that he worked at a gym that ultimately led to his big break. A fellow employee reportedly turned him onto the idea of taking lessons in wrestling (he had the build for it and then some, after all), and his journey began.
Per Britannica, Cena was wrestling professionally as "The Prototype" the very next year. He followed in the footsteps of his seemingly doubtful father, who was himself a name in Massachusetts wrestling — he was an announcer known as Johnny Fabulous.
Two years after his first wrestling appearances, Cena had won championships in both the Ultimate Pro Wrestling and Ohio Valley Wrestling arenas. From there, he joined the WWE proper, and his pedigree within the distinguished company speaks for itself: according to the WWE's official website, Cena has won a remarkable 16 World Championships.