Whatever Happened To The Suitcase Killer Melanie McGuire's Two Children?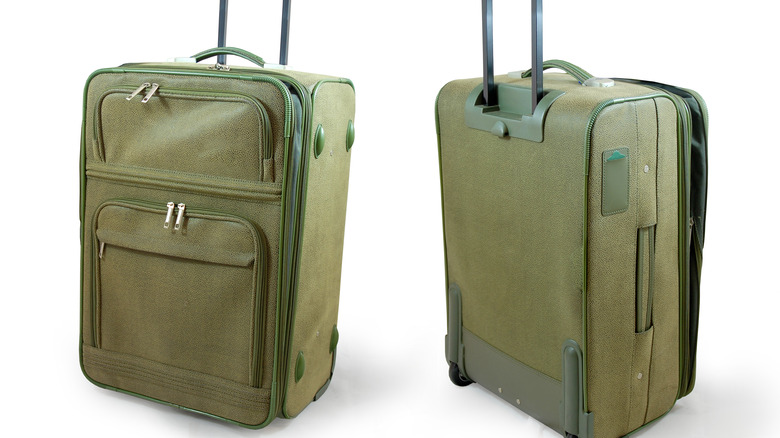 IgorXIII/Shutterstock
In May 2004, three dark green suitcases were found in the waters of the Chesapeake Bay near Virginia Beach (via NBC News). What came next was something straight out of a horror movie. Inside the first suitcase was a pair of severed legs. The next one contained a head and torso. The final suitcase had hips and thighs. According to ABC News, authorities were able to identify the remains as those of Bill Mcguire, a 39-year-old man from Woodbridge, New Jersey. Additionally, the cause of death was found to be gunshot wounds to the head and chest (per My Central Jersey).
Heavy writes that at the time of his murder, Bill was married to Melanie McGuire. The pair had wed in 1999 and shared two young sons together. Friends described them as the perfect couple but McGuire later told authorities that this was far from the truth. In fact, Chilling Crimes states that despite not seeing him for days, she had failed to report her husband as a missing person.
McGuire claimed that in late April, she and Bill had a nasty fight. This resulted in him hitting her and leaving their home. Police, however, didn't buy her story and the evidence against her quickly added up. Records indicated that she had purchased a gun shortly before Bill went missing. Moreover, Heavy reports that authorities uncovered that McGuire, a nurse, had been having an affair with her coworker, Dr. Bradley Mills. Ultimately, they believed this was her motive for murder.
Melanie McGuire claims she's innocent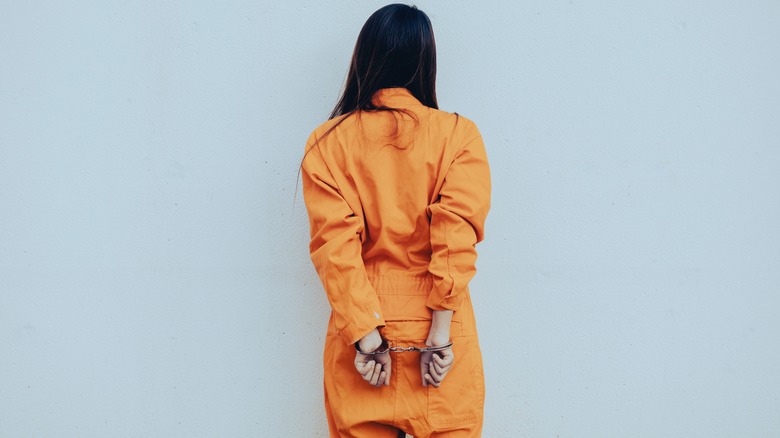 kittirat roekburi/Shutterstock
In June 2005, Melanie McGuire was arrested and charged with Bill's murder (per NBC News). At her televised trial, prosecutors explained that she had drugged Bill, shot him, and dismembered him before packing him into the suitcases and dumping them into the Chesapeake Bay (via Heavy). People explains that she did this all in an effort to maintain her relationship with Mills. In the end, My Central Jersey reports that McGuire was found guilty in 2007 of murdering Bill and defiling his remains.
Per ABC News, she received a life sentence and is now incarcerated at Edna Mahan Correctional Facility in New Jersey. In recent years, McGuire has publicly stated that she did not murder Bill. In an interview with 20/20, the then-47-year-old argued that she was "absolutely" innocent and that although her relationship with her husband wasn't perfect, she never wanted him dead (per My Central Jersey).
Additionally, People writes that McGuire believes that whoever murdered Bill is still at large. She is convinced that he was murdered due to his debts from his alleged gambling addiction. McGuire insists that Bill asked her to buy a gun for this reason. She went on to say that ​​"After all these years, I still feel hurt. I still feel bothered. Like, how could somebody think that I did that?" (via ABC News).
Her sons were raised by an aunt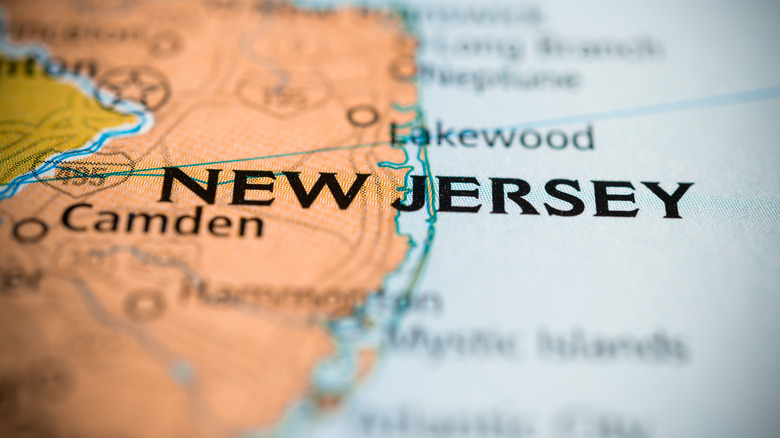 Tudoran Andrei/Shutterstock
At the time of Bill's murder, The Cinemaholic writes that McGuire's sons were four and two years old. Their names have never been publicly released. As they effectively lost both parents by 2005, they were reportedly raised by Cindy Ligosh, Bill's older sister, and her husband, Bill Ligosh in New Jersey. Although McGuire's parents fought for custody, they lost against the couple. Not much is known about the boy's upbringing, however, it's believed that they were diagnosed with autism at the ages of five and seven. Now adults, McGuire hopes that her children will one day believe that she's innocent.
In an interview with 20/20, she gave them a message that stated, "Make up your mind. Don't accept what you're just being told on the surface. Dig, dig. These documents exist. This stuff exists" (via Heavy). Even so, The Cinemaholic reports that McGuire's sons do not have a relationship with their mother.
According to another article from The Cinemaholic, McGuire's parents, Linda and Michael Cappararos, still support their daughter and stuck by her side throughout the investigation and subsequent trial. So much so that it's suspected that they helped her dispose of evidence regarding Bill's murder. In 2020, McGuire expressed her desire to one day be exonerated for her crimes (per People). An upcoming Lifetime movie titled "Suitcase Killer: The Melanie McGuire Story" is set to be released on June 18.