How A 2,000-Year-Old Altar For A Teenage Girl Was Discovered Under The Streets Of Rome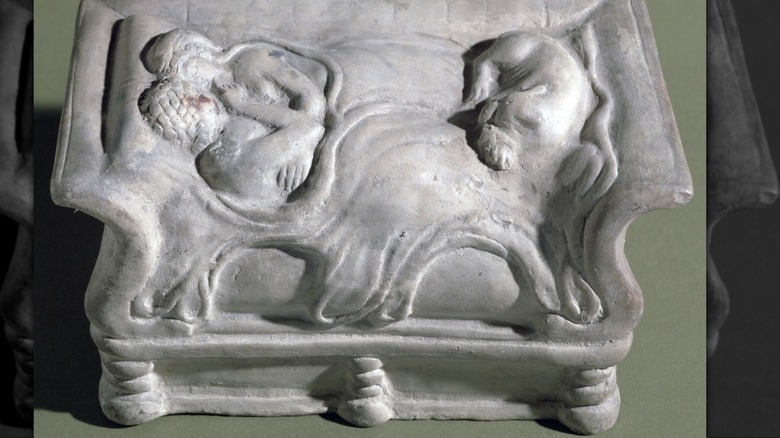 Print Collector/Getty Images
Imagine that over 1,900 years from today, a future human being discovers the remnants of your time on this earth. Imagine that deep beneath your home in the city you live, some future scientist of material culture (or any presumed future iteration of the genus "archeologist") strikes upon an expertly-preserved, deeply personal relic of you and your life on earth. 
A present-day archaeologist uncovered a stunningly-intact funeral pyre in Rome belonging to a 13-year-old girl named Valeria Laeta, according to Arkeo News. While this 13-year-old will never know of her reappearance in history nearly two millennia after her death, archeologists are enthusiastic about the discovery and its role in the bigger picture of Roman artifacts and history.
Daniela Porro, Angelina De Laurenzi, and their staff unearthed the 1,900-year-old funeral altar approximately 6.5 feet beneath the surface while conducting an unrelated dig, in collaboration with the Fabio Turchetta Archeo Society, supervised of the Special Superintendency of Rome.
The Funeral Altar of Valeria Laeta Was Accidentally Unearthed 6.5 Ft. Below the Streets of Luigi Tosti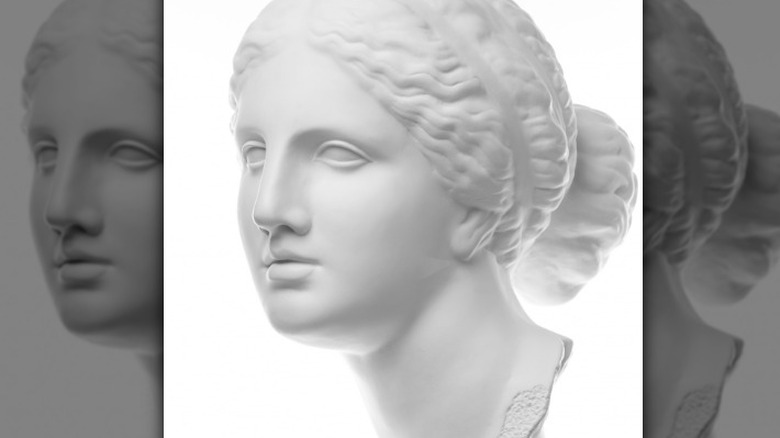 ded pixto/Shutterstock
Arkeo says the excavators unearthed the collapsed remains of a structure approximately three by four meters (or approximately 10 by 12 feet) in size, which they believe was once a mausoleum or funerary site. While urns embedded in the dilapidated structure's walls and the corner of a sarcophagus were also remarkable discoveries, the true rarity of this accidental find was a 13-year-old girl's funeral altar discovered 6.5 feet below the streets of Luigi Tosti (via The History Blog).
Carved from white marble, sculpted songbirds and fruit adorn each side of a beautifully-preserved funeral altar dated back to the second century. A large inscription in Latin identifies its honoree as 13-year-old Valeria Laeta, the daughter of Publius. Translated from Latin (via Arkeo News), the altar's inscription states its dedication to "Publius' daughter Valeria Laeta, who lived thirteen years and seven months."
Valeria Laeta & Her Father Publius May Have Belonged to A Wealthy Roman Family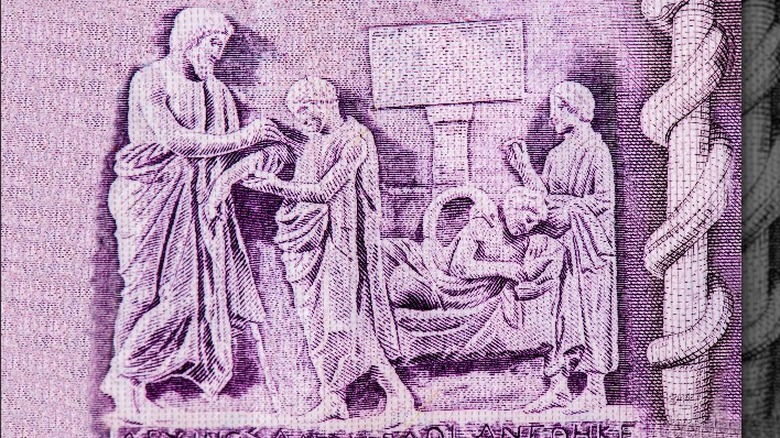 Prachaya Roekdeethaweesab/Shutterstock
Who were Publius and his daughter? Since the craftsmanship and luxury of Valeria Laeta's funeral altar would likely have been well out of the price range of a struggling Roman slave, it's reasonable to assume we have discovered the relics of a wealthy Roman family. Angelina De Laurenzi, the scientific director who oversaw the excavation, confirms this in The Times (UK) (via All That's Interesting).
According to Met Museum, Ancient Romans first began using sarcophagi to preserve the dead during the second century under Emperor Trajan, although the Etruscans, Greeks, and of course Egyptians had been interning their dead in sarcophagi for centuries. Prior to this date, cremation was the preferred practice. Once Hadrian rose to power, the use of sarcophagi began to take off among wealthy Romans in particular. According to the Catacomb Society, the more affluent members of Roman society began to adopt elaborate burial practices and expensive mausoleums as a means of both historical legacy and status-driven conspicuous consumption. Many feature vignettes from Greek mythology, doves, fruit, and inscriptions; the predominant choice of material was also white marble.