A Former Sound Of Music Child Star Became The First Live-Action Spider-Man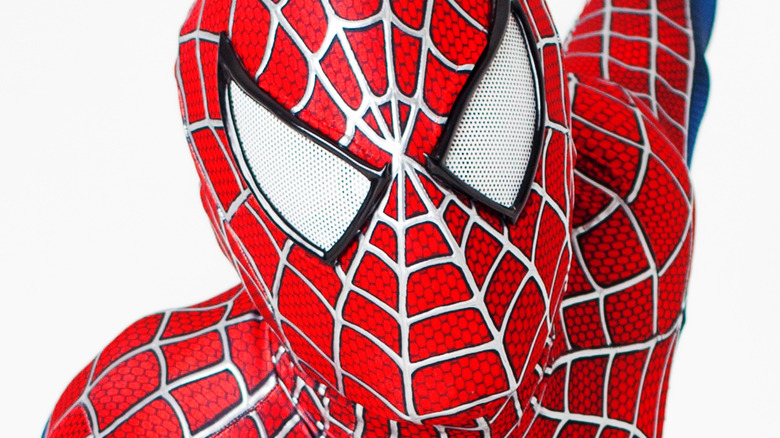 Trismegist san/Shutterstock
Spider-Man is certainly in the pantheon of all-time favorite and iconic super heroes. First appearing in issue 15 of Marvel Comics' "Amazing Fantasy" in 1962, per Britannica, Spider-Man is the alter ego of a young orphaned boy named Peter Parker who has great power and the resultant great responsibility thrust upon him after a bite from a radioactive spider gives him superhuman strength and speed, not to mention the ability to cling to walls. He was a teenaged comic book hero, and countless adaptations of his story have been made over the years. In the 1970s, fans saw the first iteration of a live-action Spider-Man with storylines when CBS premiered "The Amazing Spider-Man" in the fall of 1977. (Strictly speaking, the live-action iteration debuted on a PBS educational children's series, "The Electric Company.") It was the highest-rated television pilot of the season, according to The Hollywood Reporter, and its young star was already a familiar face to many viewers.
In a 2013 interview with Parade magazine, actor Nicholas Hammond remembered being inspired to take up acting after seeing Julie Andrews on Broadway: "I saw her onstage in 'My Fair Lady' when I was 9 and I made a decision that night that I wanted to do what that lady does." Hammond went on to make his television debut in 1962, appearing on "The Defenders," per the IMDb, and three years later, at the age of 14, he starred alongside Julie Andrews herself in the movie adaptation of "The Sound of Music." Hammond played the role of Friedrich von Trapp, the oldest von Trapp son.
Nicholas Hammond was inspired to act by Julie Andrews
Appearing as Friedrich in "The Sound of Music" changed Nicholas Hammond's life forever. He told Parade that he's remained close to the other actors who played the von Trapp children over the years: "We bonded because, for all of us, and particularly the seven kids, it was an extraordinary experience as a young person to go through — where one day you're an unknown child actor and ... [then] we were the seven most famous children in the world." Hammond went on to appear in many television shows and movies, making another contribution to pop culture history in 1973 when he appeared on an infamous episode of "The Brady Bunch" as popular Doug Simpson, who inspires Marcia Brady to break a date with another boy, only to tell her "something suddenly came up" after an errant football breaks her nose. (A clip is available on YouTube.)
In 1977, Hammond was cast as Peter Parker/Spider-Man in the live-action television series "The Amazing Spider-Man." In a 2021 interview with The Hollywood Reporter, he expressed how he had been reluctant to take the part at first, as he didn't want to participate in a campy send-up like the 1960s "Batman" television show. However, the producers convinced him that they wanted to do a more down-to-earth, realistic portrayal of a super hero, which appealed to him: "Take a sort of fanciful character and convince the viewers he is real, make them forget that essentially what they are watching is a comic book character."
The first live-action Spider-Man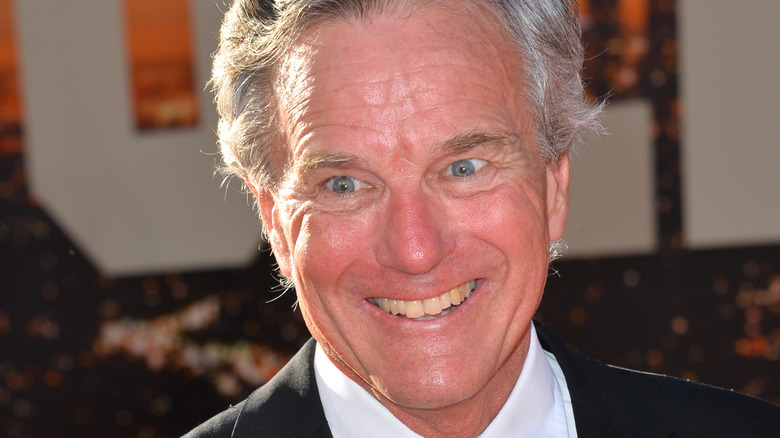 Featureflash Photo Agency/Shutterstock
"The Amazing Spider-Man" ran on CBS for just 13 episodes between 1977 and 1979. Nicholas Hammond told The Hollywood Reporter, "I think they did a very poor job of marketing the show, and it is a pity because I think we could have run for a few more years," also noting that show's air day and time changed several times over its two seasons and that the production as a whole was very expensive, as it required two separate crews, one filming him and the other filming the stuntpeople who performed Spider-Man's many action sequences. Still, he has continually spoken positively about the experience throughout his long career. 
In a 2012 interview with the Los Angeles Times, he praised the character of Peter Parker, especially his vulnerability and the interesting questions posed by Spider-Man's origin story, in which "the nerd of all nerds" is suddenly thrust into a position of power and responsibility: "I used to say, 'I would really like it if someone tuned in late and they didn't know they were watching a show based on a comic book.' I would want it to come as a surprise that he's also a superhero. I didn't want the human part to be irrelevant." He expressed disappointment to The Hollywood Reporter that he wasn't asked to make a cameo appearance in Marvel's most recent Spider-Man movie, "No Way Home," saying, "I think it would have been huge fun. It would have been a kick in the pants to have the old guy there."