Here's Why Kate Bush Didn't Perform Live For 35 Years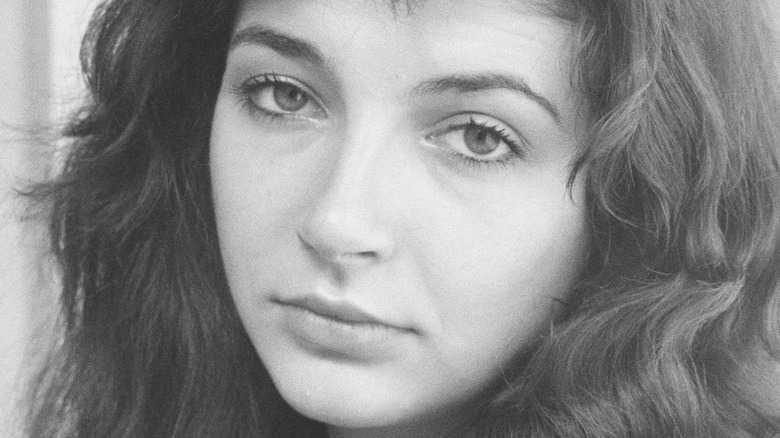 Koh Hasebe/shinko Music/Getty Images
The song "Running Up That Hill (A Deal with God)" from Season 4 of the Netflix series "Stranger Things" sparked a renewal of interest in the avant-garde English pop singer Kate Bush. First released in 1985 from the album "Hounds of Love," "Running Up That Hill" was a hit in both the U.K. and in the U.S., as AllMusic notes. Introduced to a whole new generation through "Stranger Things," the song is streaming now more than ever, as Pitchfork explains. The song has also re-entered the charts in several countries and has reached No. 8 in the U.K. as of this report.
Current resurgence aside, Kate Bush has maintained mystery for audiences throughout her more than three-decade career, and because of this, her work has remained just outside the mainstream. This fact is due in no small part to a break the musician took from live performances between 1979 — at what was perhaps the height of her popularity — through 2014, per the BBC. 
She had her first hit as a teenager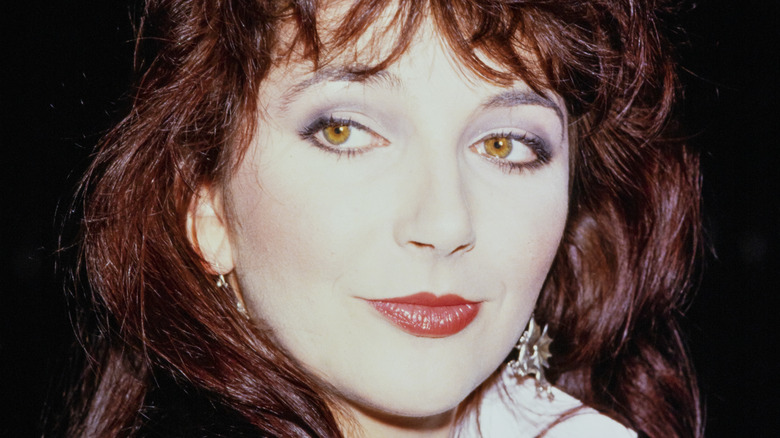 Dave Hogan/Getty Images
Kate Bush's career followed a different path than other pop artists from the start. Born in South London, her first album, "The Kick Inside," released while Bush was still a teenager, was a success in the U.K (via BBC). Her second album, "Lionheart," came out that same year and also featured several hits for the artist. By the mid-1980s, she'd released five albums, including "Hounds of Love," some seven years after she'd quit performing live. An example of Bush's insistence on doing things her own way, "Hounds of Love" features a lengthy and experimental concept piece of music called "The Ninth Wave."
After that point — and although she would continue to write, record, and release music — Bush's output slowed down, and none of her subsequent studio work had any tour support. That is, not until 2014 when her return to live performance was announced in a multi-date London residency, according to NME. As Bush explained, her long gap between concert performances was never planned, and that break had more to do with her enduring interest in other artistic mediums than with music itself.
Kate Bush's priorities shifted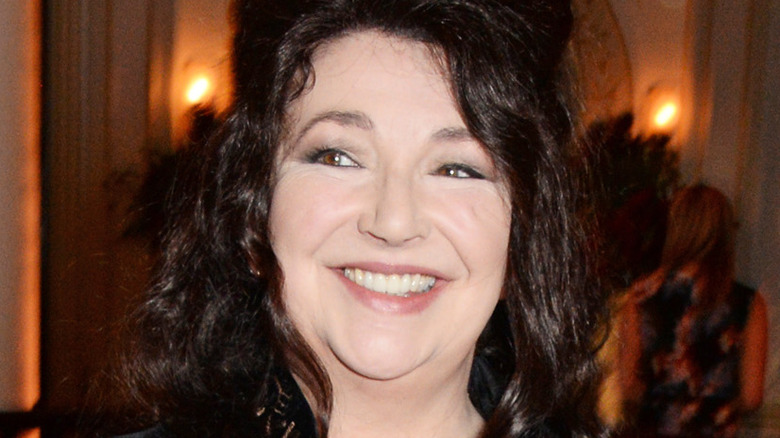 David M. Benett/Getty Images
At the time that Kate Bush quit performing live in 1979, she had only ever performed 28 European concerts, a vanishingly small amount for an artist of her stature and of her acclaim and success (per NME). On the occasion of her 2014 return to live singing, Bush remembered this period while speaking with The Independent. In the interview, she said her plan at that point was to record two more studio albums and then go back out on the road. But that never happened, and because she'd become much more involved in the recording process, those albums took much longer to complete than what was anticipated.
In addition, Bush began to prioritize visual art as much as she did music around that same time. Speaking with The Independent, Bush explained, "[E]very time I finish an album, I go into visual projects, and even if they're quite short pieces, they're still a huge amount of work to put together. So I started to veer away from the thing of being a live performing artist to one of being a recording artist with attached visuals." With "Running Up That Hill" back in the charts, the singer released a statement on her website, calling the renewed interest exciting. "Thanks very much to everyone who has supported the song," Bush said.