Horrific Things You Don't Know About Airbnbs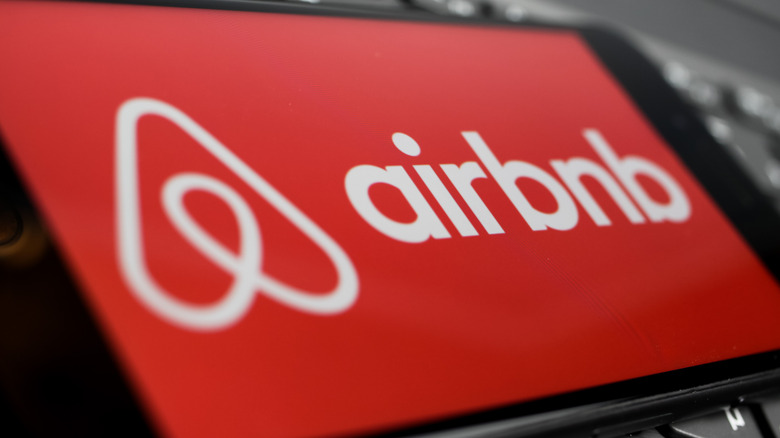 Ralf Liebhold/Shutterstock
Most of us would think twice before letting a stranger in our home, let alone inviting them to stay for a week or two. While there are always exceptions, trust is earned. And strangers usually have a lot of work to do before they earn the level of trust to share a residence. Yet when it comes to Airbnb, all bets are off. In one of the most counterintuitive platforms ever built, people that know absolutely nothing about one another participate in the ultimate trust exercise of home sharing (via Forbes).
What's more, they do this with shockingly little information about one another and few reassurances. While the whole thing defies logic, it has become a highly popular means of finding affordable accommodations. For example, in the first quarter of 2022, Airbnb boasted earnings of $1.5 billion, per their official website. That's growth of 70% year over year. This figure represents an optimistic trend for post-COVID 19 travel recovery, but it tends to gloss over another side of the Airbnb experience that many don't consider: its alleged horror stories.
As it turns out, not every person deserves unqualified and uncontextualized trust. That's something that unlucky hosts and guests have found out firsthand, according to the Brick Underground. From hidden cameras and illegal listings to drugged drinks and knifepoint sexual assaults, here are the worst of the worst when it comes to alleged Airbnb nightmares.
Florida Airbnb with hidden cameras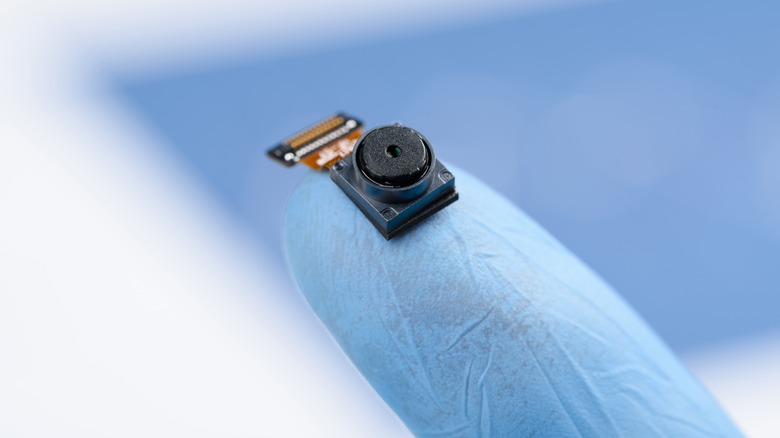 Nevodka/Shutterstock
Sunny Florida is a favorite vacation destination, renowned for its white sandy beaches, crystal-clear turquoise waters, and nearly year-round summery weather. So when Derek Starnes and his wife had the chance to book a room at an Airbnb in Longboat Key, they expected an idyllic getaway, per Lohud. That's until Starnes found a hidden camera in their bedroom.
It all started when the couple noticed a black spot on the smoke detector above their heads. Starnes decided to investigate further, discovering that what looked like a black hole proved far more sinister. After inspecting it, he found a tiny camera and a microphone hidden inside. Stunned by the obvious act of voyeurism, he called the Longboat Police Department.
After a police investigation, the homeowner from the Airbnb incident, 56-year-old Wayne Natt, fessed up to placing the camera there. He claimed he used it to videotape sex parties, but law enforcement wasn't buying it. Shockingly, Natt advertised a room in his home at 623 Cedars Court for two years. The page had garnered more than 40 reviews, showing just how popular it was. As a result, the police believe Natt potentially violated the privacy of multiple guests. As for Airbnb, the company released a lengthy statement denouncing such activity: "We take privacy issues extremely seriously and have a zero-tolerance policy against this behavior."
Stay in Hungary involves intimidation and drugs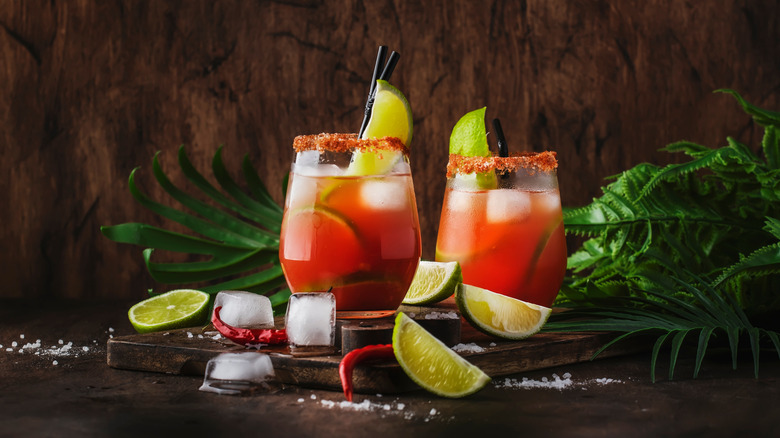 5PH/Shutterstock
Marie Lisa Jose and her sister thought they'd lucked out when they stumbled across an affordable Airbnb listing in Budapest (via Matador Network). The post showed a friendly, smiling blond's photo, listing her name as Leslie. What's more, it sounded like the ideal spot, described as a "cozy apartment 5 min walk from the subway." But things didn't add up once the sisters' plane touched down in Hungary. 
A man opened the door to the Airbnb they'd booked. He made excuses about gender fluidity and fashion experimentation to cover his tracks. He also pointed out that "Leslie" is gender-neutral. Exhausted from the flight, the sisters trusted the stranger. Big mistake. As the evening progressed, their host became increasingly aggressive. He pushed them to go out clubbing, but the girls refused, hungry for a little post-jet lag rest. As his demands intensified, Jose's sister appeased him by drinking a tomato juice.
Soon, she blacked out, remaining little more than semi-conscious for the next day and a half. Fortunately, Jose remained coherent enough to notice when Leslie walked into their bedroom in the middle of the night, observing them. After she yelled at him to leave the room, he wandered out before passing out drunk on the couch. Fortunately, this bought Jose the time to dress her semi-conscious sister and drag her and their luggage out of the apartment. A helpful local assisted them in fetching a cab straight back to Budapest's airport.
Illegal Airbnb listing by renters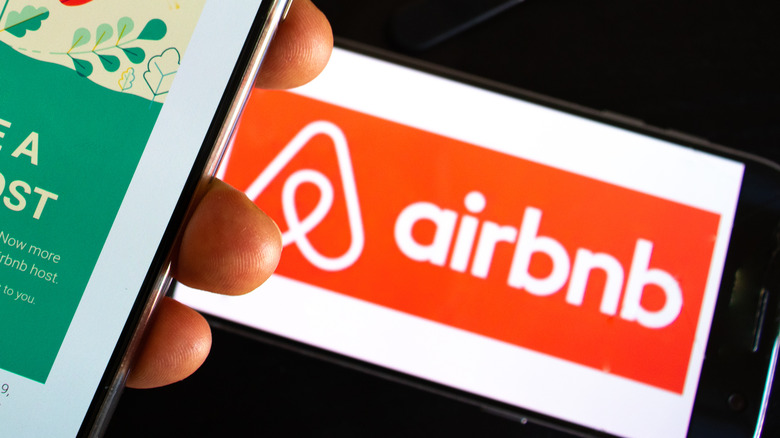 Some pictures here/Shutterstock
The Airbnb experience revolves around mutual trust, but assuming people will always do the right thing can get you burned. This proves true for both Airbnb guests and hosts. Or, in the case of Drew Grewel, an unintentional host (via CNBC).
In 2017, Grewel started receiving notifications from city officials in Miami Beach, Florida, about one of his properties. These notices explained he owed almost $500,000 in fines. What's more, a host of angry neighbors started confronting him. Caught off guard by the notifications and enraged neighbors, he struggled to put two and two together. Although Grewel had never listed his home on Airbnb, he had rented it out to a long-term tenant. Apparently, this renter had decided to make a little money on the side by illegally listing Grewel's home on Airbnb.
The tenant didn't do a very good job as a host, however, as the fines and upset neighbors attested. What's more, Grewel's property sustained damage, including destroyed backyard furniture. Eventually, he stumbled across his tenant's listing on Airbnb, and it wasn't pretty: "Tropical, Eclectic Home ... Sleeps 12!" After struggling for three months with Airbnb's customer service and city officials, Grewel sorted out the fines and neighbor issues. But he lost sleep, peace of mind, and precious time in the process. 
Housesitter Airbnbs home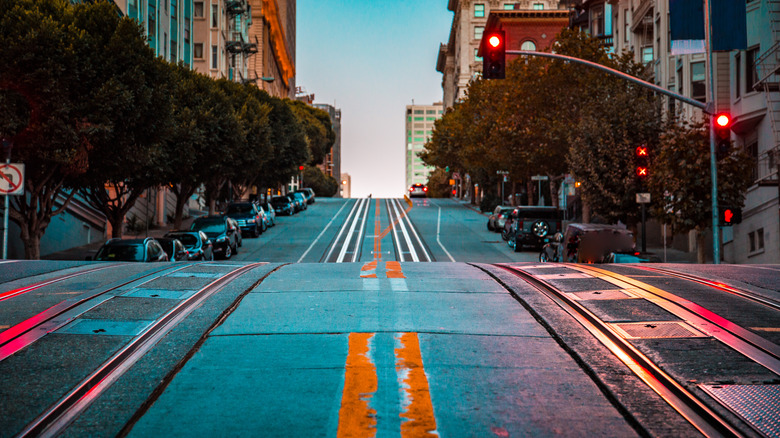 Canadastock/Shutterstock
If it sounds brazen for a renter to illegally let a property on Airbnb, imagine having a housesitter do it! This happened to one couple, Ed and John of San Francisco, while attending Burning Man in Nevada's Black Rock Desert (via CBS News). The partners went through the website TrustedHousesitters.com to find a vetted and trustworthy individual to mind their residence in their absence.
According to Trusted Housesitters' official website, they claim security comes first. The site reads, "It's important that all our members feel safe, secure, and supported. That's why we require all our sitters to complete their free ID checks, and all our US sitters to complete their free background check." Despite such precautions, Ed and John felt shocked to discover their beloved home got listed by the housesitter on Airbnb. All told, the housesitter stood to gain $2,000 for a five-night stay.
Fortunately for Ed and John, the housesitter failed to realize how small the world can be. As it turns out, a friend of Ed and John's booked their apartment and later wrote them an email thanking them for the weekend stay, per The Guardian. Shocked, the couple reported their case to the police. But local law enforcement failed to act, citing the fact that the men had willingly turned over their keys to the "trusted housesitter." In the wake of this and other local Airbnb horror stories, San Francisco officials continue to look for ways to limit home sharing in the city.
Out-of-hand New Year's Eve party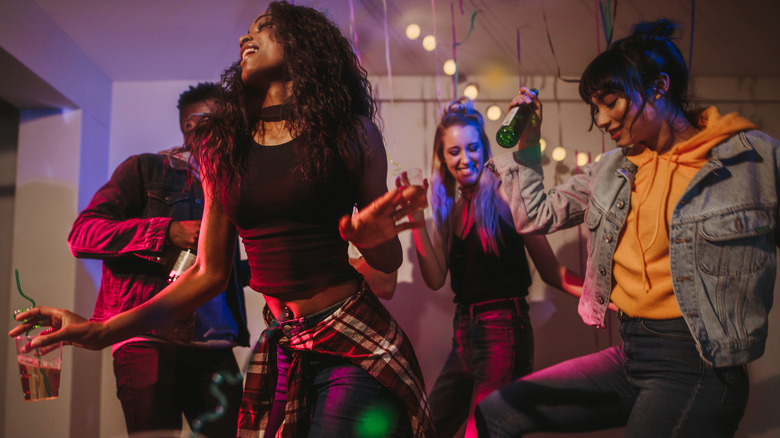 Jacob Lund/Shutterstock
Nothing beats a hopping New Year's Eve party when you get a favorable and enthusiastic turnout. But one Airbnb host in Ohio found out the hard way that too much of a good thing can turn downright nightmarish (via WCPO). After accepting a $40 per night booking from one guest, the host received the shock of his life.
As it turned out, the guest wanted to throw a party of epic proportions. So, he advertised the Seven Hills, Ohio, home where he booked a room via the internet, promising the New Year's Eve bash of the century. The guest even charged a $5 cover, all unbeknownst to the host. The internet proves notorious for making some content go viral, and such proved the case for this party's advertising.
Roughly 250 people showed up. Do the math: That's a nice cut for the Airbnb party planner. But dealing with hundreds of unwanted people at a house party proved more than the host could handle. As the scene turned increasingly chaotic, the property owner locked himself in his bedroom and called the police. Outside, witnesses saw party-goers breaking windows and vomiting. Far from a pretty sight, it never should've happened in the first place. After all, the host's guest had signed an agreement stipulating no parties during his stay.
Apartment vandalized and burglarized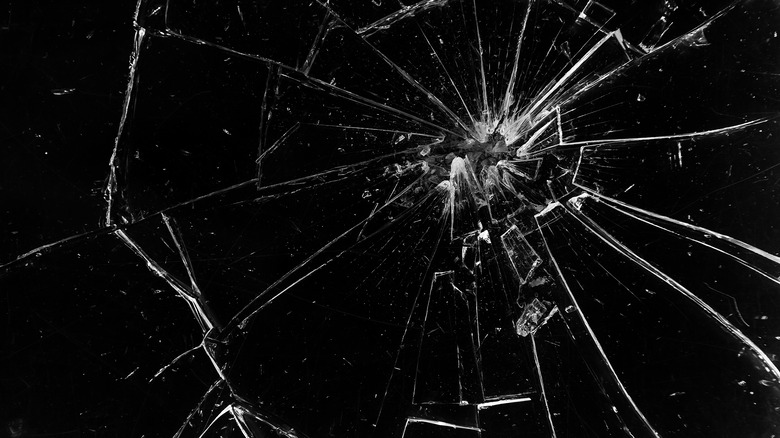 Kapustin Igor/Shutterstock
One blogger who goes by EJ let someone stay in her apartment via Airbnb while away on business. According to her blog EJ Around the World, she felt encouraged while she was away because of her guest's reassuring texts. Heck, she counted her lucky stars for having found such a conscientious and communicative individual. But then she returned home, and her headache began.
As it turned out, the polite text exchange represented a calculating attempt to disarm EJ while her guest did the unthinkable. EJ returned to a cased and vandalized apartment. What's more, the guest burglarized her home, making off with her passport, birth certificate, and social security card. They also took her credit card and cash. Even worse, the guest stole her grandmother's priceless and irreplaceable jewelry. But the property damage didn't stop there. The guest nabbed her camera, laptop, and iPhone, too.
The physical damage done to her property had deep mental repercussions. Her lovely home felt transformed into a creepy and dark place where she no longer felt safe. The guest rifled through very inch of her apartment, from her drawers to her important papers and even family photos and memorabilia. They used her fireplace to burn unknown items, caking the interior in ash because they neglected to open the flume. But the icing on the cake remains a persistent and intense smell reminiscent of death that no amount of cleaning or air sanitizing can shake.
Drugged host when guests arrive
RomanSlavik.com/Shutterstock
Pauline Frommer opted to book an Airbnb room for a business trip, hoping to avoid the high costs of a hotel stay in Chicago, according to Frommers. Hindsight is 20-20, though, and Frommer now realizes she should've asked more questions before selecting her host. But she admits one of the reasons she chose the place was the inclusion of pictures of adorable cats.
Although the cats proved just as cute in real life, Frommer's host advertised major warning signs almost immediately. She couldn't string more than a few words together, and verbs appeared to have vanished from her vocabulary. Allegedly high as a kite, the host couldn't answer basic questions about things like the Wi-Fi password. What's more, she laughed uncontrollably and doled out unwelcome hugs with an chemically-induced glee.
But the red flags didn't stop there. The host's boyfriend also appeared wasted. But unlike his girlfriend, he proved anything but lovey-dovey and laughing. As Frommer recalls, "He was also quite high, but it was an angry high that sent a spike of fear into me." Fortunately, Frommer found a way to slip out of the house and away from the couple. She opted for another Airbnb, but this time, she booked out the whole apartment to avoid unsavory host interactions. 
Airbnb guest turned squatter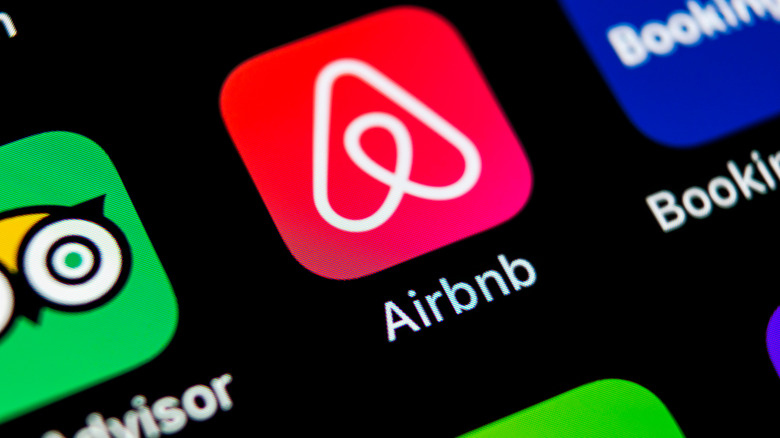 BigTunaOnline/Shutterstock
After renting her Palm Beach, California, condominium on Airbnb to a guest and his brother for a month, Cory Tschogl, 39, discovered that a long-term tenant can become a real problem (via SF Gate). Her nightmare began when the guest stopped paying, which left her with no choice but to evict him. But when she tried to serve him notice, he threatened legal action against her. To her shock, she soon discovered that the "Golden State" contains a loophole that may encourage some squatters to take advantage of renters' rights.
The catch remained staying in one location for more than a month, triggering a set of restrictions designed to protect tenants. But as Tschogl learned, the wrong people can use these protections to their advantage. The resulting process of eviction cost Tschogl many months and thousands of dollars. 
Perhaps most upsetting remained Airbnb's refusal to do anything to help Tschogl, according to her version of events. Airbnb eventually made a statement about the case that appears to support her claims. In the statement, Nick Papas, an Airbnb spokesperson wrote, "Our initial response to this inquiry didn't meet the standards we set for ourselves and we've apologized to this host." Nevertheless, it's hard to think that an apology can make up for the money and time she spent getting her condo back.
Couple attacked in the middle of night by their host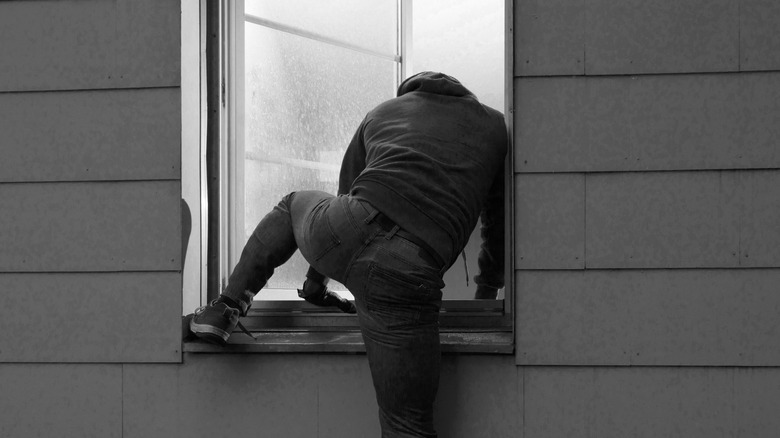 Andrey Popov/Shutterstock
Although Los Angeles meant a 3,000-mile-long haul for them, Jaleesa Jackson and Chiedozie Uwandu of Boston didn't mind, per the Boston Globe. As anesthesiologists in residence, they regularly put in 14-hour shifts, remaining on call 24/7. So, an extended road trip meant geographic insulation from work stress. Clinching a well-located SoCal Airbnb sealed the deal, and they embarked on a coast-to-coast road trip. 
Sleep remained at the top of their agenda. But despite their well-laid intentions, fate had different plans. At 2 a.m., the couple awoke to their Airbnb "super host" crashing through the window of their bedroom. Shards of glass punctured the silence. Fortunately, Uwandu tackled him to the ground, buying time for Jackson to call the cops. Talk about a rude awakening!
After contacting Airbnb, the company promised to refund them $708 for the reservation. Airbnb also offered to relocate the couple to another location. But the couple felt so burned by the experience, they decided to head to a nearby Hilton instead. All told, they spent $2,300 for parking, their room, and other unexpected expenses. When they asked the company for additional compensation of $5,000, which included the pain and suffering they endured, the company started a haggling match instead. This ended with Airbnb giving a final offer of $2,500.
Knifepoint assault at New York Airbnb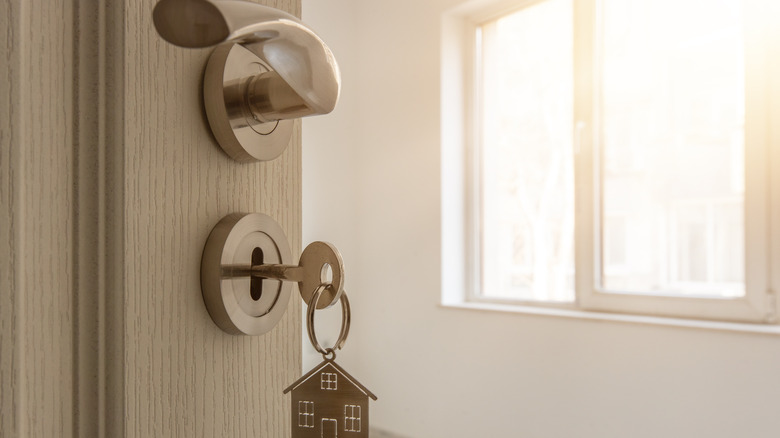 Michael Dechev/Shutterstock
Airbnb's official website says that approximately two million people stay in accommodations booked through them on any given night. The company boasts listings in 100,000 cities and nearly 200 nations worldwide. As Airbnb admits, there's one essential ingredient to making home sharing work: trust. This involves trust on multiple levels. For starters, hosts must trust their guests are well-intentioned, honest, and well-behaved. As for guests, they must trust that the host represents their identity and property accurately and honestly. They must also trust that the host has secured their property and ensured the safety of each guest.
As one 29-year-old Australian woman found out, however, this network of trust can easily and irrevocably break down when small details get overlooked (via The Guardian). After arriving as a guest of an Airbnb located in New York City's central Manhattan with a handful of friends, the woman and her friends picked up the Airbnb's keys at a bodega, according to Bloomberg. No one at the bodega asked for identification — a small detail, but a serious red flag. 
Later, the group partied at a nearby bar, but the woman decided to head back to the apartment early. After letting herself inside, she failed to notice a man standing in the shadows with a butcher knife. A knifepoint sexual assault followed before the suspect fled. Shockingly, he returned while police searched the apartment, in possession of one of her earrings and his own key to the apartment. 
Sexual assault at Airbnb in Spain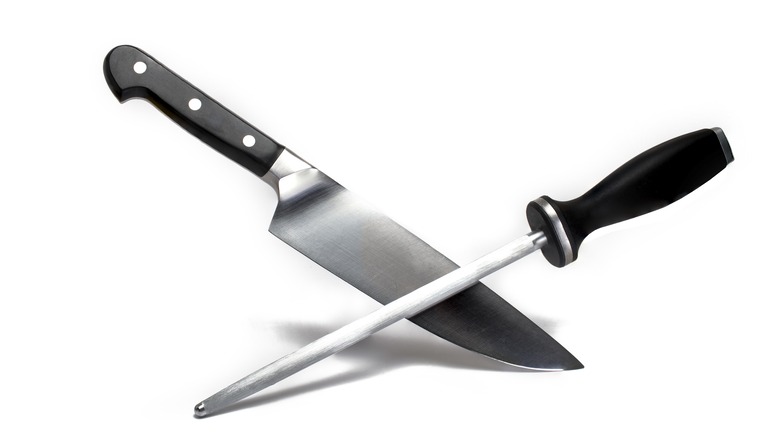 Picture Syndicate/Shutterstock
After arriving at his Airbnb location in Madrid, Spain, 19-year-old Jacob Lopez of Massachusetts called his mother in a panic, as reported by the New York Times. His host had locked him in a room while he sharpened knives to use on him. Although Lopez's mother called Airbnb and Spanish authorities, they refused to intervene, resulting in the teen's alleged sexual assault later that night.
Eventually, Lopez convinced his host to let him leave, and he escaped. But the horrifying experience has brought lasting trauma. The alleged rapist is a biological male who identifies as a woman, and he claims the encounter between the two was consensual. But as the New York Times aptly points out, filing a police report and going public isn't how most people handle a regrettable one-night stand.
This case highlights troubling aspects of the Airbnb experience. Lopez's mother claims Airbnb refused to step up when minutes mattered. The company wouldn't give her the address where her son was staying or call local law enforcement. When approached about the situation, Nick Papas, a spokesperson for Airbnb, stated, "We realize we can learn a lot from this incident, and we can do better." While these sentiments may be a step in the right direction, they've done little to comfort Lopez. His advice for others relying on Airbnb lodging remains simple (via Today): Trust your instincts, and pay attention to the little things that add up to major red flags.