The Alleged Reason Elvis Presley Never Toured Outside Of North America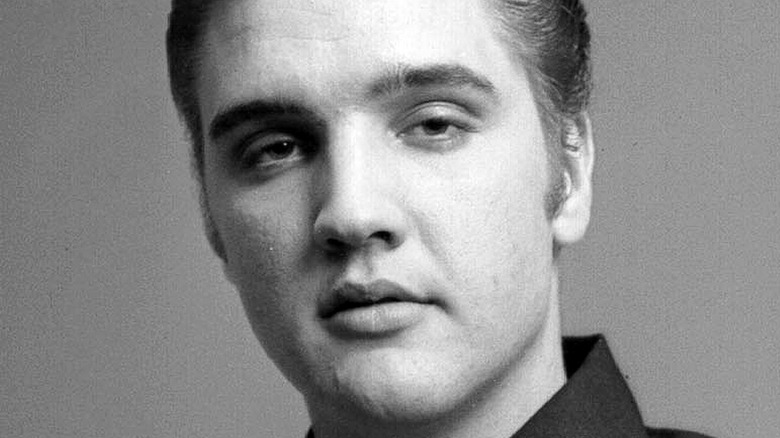 Michael Ochs Archives/Getty Images
There aren't many stars with whom millions around the world are on a first-name basis. That's a level almost beyond the upper echelons of celebrity. Madonna's full name, per Britannica, is Madonna Louise Ciconne, but as her renown expanded, she cast the rest of those affectations aside and became a popular culture powerhouse as simply Madonna.
Another of the most celebrated examples of this phenomenon is Elvis. Mr. Presley, Biography states, was born to a cash-strapped family in Tupelo, Mississippi, and the only early hints of his musical prowess were his enthusiasm for the music of the Assembly Of God Church. He was reportedly given a guitar when he turned 11, and the unassuming birthday present would surely go on to change the course of his life, not to mention the entire music industry.
His now-iconic debut on "The Ed Sullivan Show" in September of 1956 cemented his legend. According to History, it seized an 82.6% share of TV viewership, and the 21-year-old was watched by 60 million people as he performed while on the cusp of true superstardom. In short order, he had conquered the world. Curiously, though, he never toured outside of North America, and it seemed his manager had more than a little something to do with that.
Colonel Tom Parker seemed very averse to global tours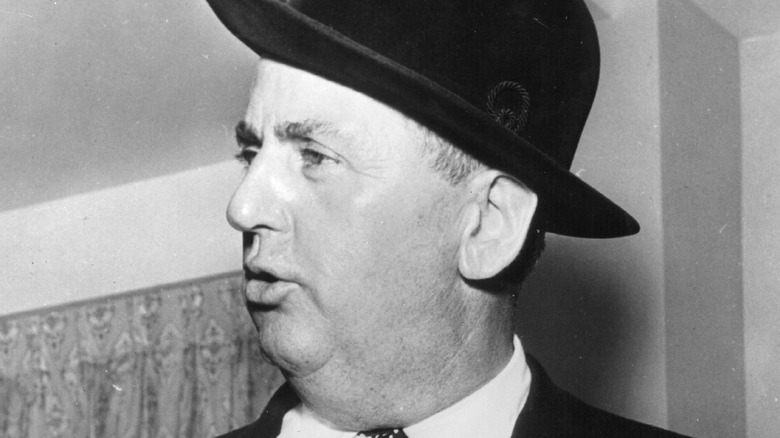 Avalon/Getty Images
According to Graceland's official website, Elvis met Colonel Tom Parker, the man who would steer him through the rest of his remarkable career, on February 6, 1955. The meeting was attended by representatives of Elvis' then-label, Sun Records, as well as the manager he had at the time, Bob Neal. Parker, it seems, wasted no time in making clear that he could take Elvis to the very top. By mid-March of the following year, Parker had assumed sole responsibility for managing Elvis.
Parker was there for much of Elvis' meteoric rise. According to Alanna Nash's "The Colonel: The Extraordinary Story of Colonel Tom Parker and Elvis Presley," RCA Records' Chet Atkins deemed Parker to have been "the best manager I ever saw ... whatever he cost Elvis ... was worth it, because Elvis would've ... lost that luster in no time if it hadn't been for the Colonel." Literally and figuratively, it's difficult to say exactly how much Parker "cost" Elvis. With Parker's tremendous influence over the singer's career, though, he called a lot of the shots, and one decision he seemed to make was that his client wouldn't tour around the world.
In an interview with Noise11, Jerry Schilling of Elvis' "Memphis Mafia" stated that Elvis, at the peak of his success, "wanted to tour overseas. He wanted to go to Australia. He wanted to go to Japan." He passed these ambitions on to the Colonel, per Schilling, who wouldn't hear of it.
The King and the Colonel collided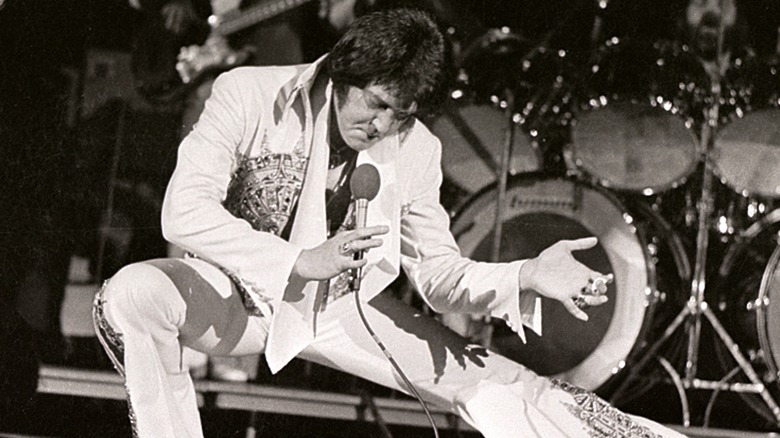 Ronald C. Modra/Getty Images
According to Schilling, per Noise11, the Colonel insisted that if Elvis embarked on such a trip, he would do so without him. Elvis apparently told Parker that he was fired and attempted to do just that, but, per Schilling, "When Elvis tried to get a tour going no one would touch him because they were afraid of the Colonel ... They had the relationship with the Colonel. They respected the Colonel."
And so it was that such aspirations were not to be. According to Smithsonian Magazine, the icon would play only three shows outside of the United States, all of them in Canada in 1957. Along the way, Parker had reportedly refused all kinds of lucrative offers for tours worldwide, and it seems he did so because he had no choice. Parker was not Tom Parker at all, he was not a United States citizen, and he didn't have a passport.
Biography reports that Parker's true name was Andreas Cornelis van Kuijk, and that he was born in the Netherlands. He pretended to have been born in West Virginia, later fought for the United States Army, and was given the title of colonel in 1948 (strictly honorary) by Louisiana's governor, whom he had helped campaign. Of these intriguing details, Schilling told Noise11, "We didn't know that while Elvis was alive ... That came out after Elvis passed away." Biography adds that relations from Parker's true native nation recognized him from press photos of himself with the King.