How Johnny Carson Spoiled The 1969 Academy Award's Winner For Best Picture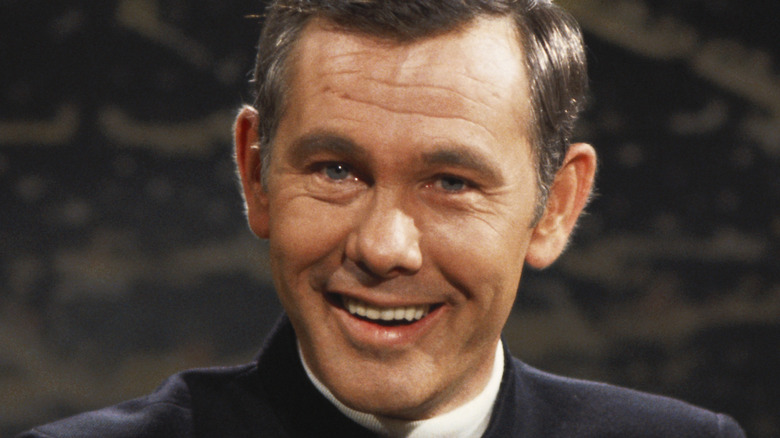 Michael Ochs Archives/Getty Images
Spoiler alert: most reputable news organizations will take some degree of care to avoid revealing spoilers. What's more, it's pretty much impossible these days to spend any meaningful amount of time on the internet without accidentally running into a spoiler. Maybe someone mentioned it on a Facebook status update, for example, or a clickbait headline revealed a spoiler in a popular show you haven't binge-watched yet, or a movie you haven't managed to see yet.
A couple of generations ago, it was considerably harder to spoil just about anything, thanks largely to the fact that mass communication wasn't available to everybody at the time, the way it is now thanks to the internet and social media. A few broadcasters –- and here "broadcasters" means TV and radio personalities –- had pretty much a cornered market on communicating with the masses. That, and the concept of a spoiler didn't exist in popular culture at that time (more on that in a minute).
Nevertheless, Johnny Carson managed to spoil not a movie, but the outcome of the 41st Academy Awards, back in 1969. Although he (or more accurately, his writers) probably just made a lucky guess –- they had a one in five shot of naming the Best Picture winner, after all -– the spoiler caused shockwaves in the movie industry.
Carson And Buddy Hacket's Sketch Didn't Land Well
The 41st Academy Awards was broadcast on April 14, 1969, according to the Academy's website. That was a Monday, and as such, "The Tonight Show Starring Johnny Carson" would air on NBC that night, and the night's episode was recorded early in the day -– hours before the Oscars were broadcast that night, according to The New York Times. During the taping, Carson and comedian Buddy Hackett performed a sketch in which they announced that Best Picture would go to "Oliver!," and that Jack Albertson would win Best Supporting Actor. And that's exactly what happened.
When questioned about it, Hackett seemingly acted as if he had inside knowledge about the whole thing, although it bears noting that Hackett may have been simply having a joke at the reporter's expense. "Look, you have your sources of information. I have my sources of information," he said (via Newspapers.com). As to what actually happened, a Galveston Daily News reporter concluded that "most people [think] they're playing a huge practical joke, or happened to make a lucky guess" (via Newspapers.com). It bears noting that there were five Best Picture nominees and five Best Supporting Actor nominees that night, meaning that there was a 1-in-25 chance of the joke getting both right.
The Academy Was Not Amused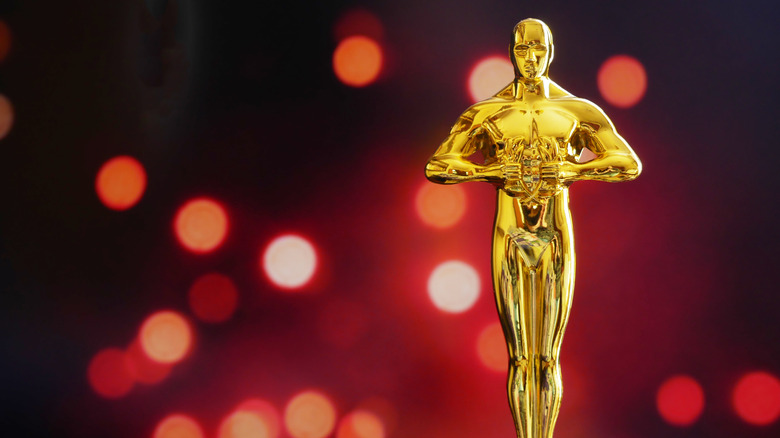 LanKS/Shutterstock
That a late-night comedian and his guest had managed to reveal pretty major spoilers did not sit well with the Academy of Motion Picture Arts and Sciences, nor with the accounting firm that manages the voting, Price Waterhouse. According to PR Newswire, the accounting firm was concerned about a possible security breach. However, the firm would later note that it had been proven to their satisfaction that Carson and Hackett just made a lucky guess against pretty long odds, although how it was proven is not clear. The firm also concluded that the integrity of the balloting process remains intact.
The Academy, for its part, seems to have moved forward from the incident without blaming Carson for it; he would host the award ceremony five times in his career, according to People.
Further, it appears as if the Academy and its accounting firm have no interest in severing their relationship; in 2017, as Forbes reported at the time, the Academy announced that it was continuing to utilize the services of Price Waterhouse, despite a mixup that year that involved presenter Faye Dunaway being given the wrong envelope and announcing the wrong Best Picture winner.