What Happened To Elvis Presley's Personal Doctor After His Death?
Michael Ochs Archives/Getty Images
We may receive a commission on purchases made from links.
On August 16, 1977, fans all over the world mourned the death of Elvis Presley at the age of 42. He was found unconscious in the bathroom of his home and was rushed to the hospital where doctors attempted to revive him. However, their efforts failed, and he was declared dead. An autopsy was performed to find out the cause of death, but even before it was done, one of the three doctors who witnessed the procedure revealed that Presley died of a heart attack, as reported by ATI. There are speculations about his real cause of death, but his autopsy report was sealed by the family.
At the time of his death, Presley was known to have been abusing prescription drugs. His personal physician from 1967 until his death was a man named George Nichopoulos, also known as Dr. Nick. He first treated Presley for saddle sores that he got from riding horses. From then on, he became the King of Rock and Roll's doctor and good friend, according to The New York Times. Dr. Nick was devastated when Presley died, and his grief was made worse by those who blamed him for the singer's death.
Dr. George Nichopoulos was indicted for overprescribing medication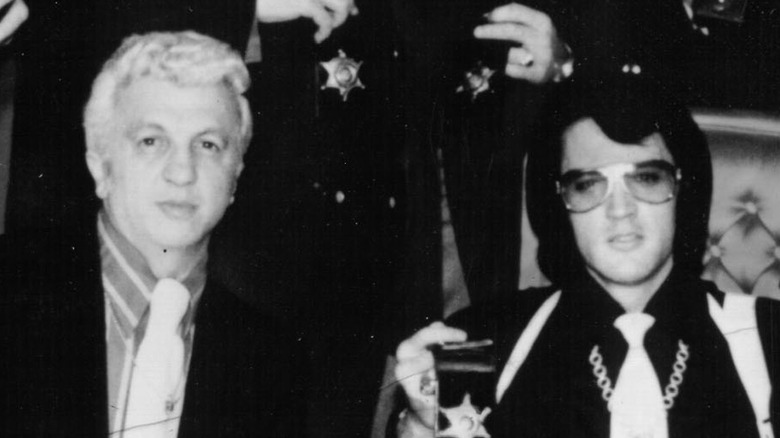 Michael Ochs Archives/Getty Images
Weeks after Elvis Presley's death, his toxicology report came back with a list of 14 drugs found in his system, some of which included morphine, codeine, butobarbital, diazepam, and pentobarbital, among others (via FHE Health). Some were quick to blame Dr. George Nichopoulos for Presley's death, saying that he overprescribed medication. There were also reports that Dr. Nick gave about 10,000 prescriptions for a combination of drugs to Presley during the time he worked for the singer. In an interview with The Daily Beast, Dr. Nick claimed that not all of those were for Presley alone. The prescriptions were also for all the people who worked for the King at his home in Graceland and the people who traveled with him on tours.
In 1980, Dr. Nick was indicted on 14 counts of overprescribing medication to his patients. The indictment stated that he gave his patients drugs despite knowing that the drugs are habit-forming (via The New York Times). The Tennessee Board of Medical Examiners suspended Dr. Nick's license to practice for three months and gave him a probation period of three years. His trial ended in an acquittal, but the accusations against him had already tainted his reputation despite the outcome.
He lost his medical license in 1995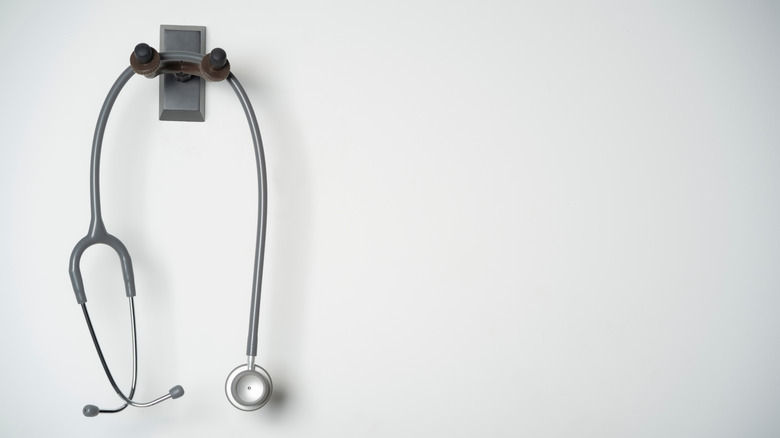 Natakorn Ruangrit/Shutterstock
Dr. George Nichopoulos permanently lost his license in 1995 when the Board of Medical Examiners found him guilty of unethical conduct and gross malpractice. As noted in an AP News report, one of the board members explained that Dr. Nick provided some of his patients with drugs of their choosing, knowing that they were addicts. One of those who defended Dr. Nick was singer Jerry Lee Lewis' wife, who said that the doctor had been treating her and her husband for years and was instrumental in curing Lewis' drug addiction.
As Dr. Nick told The Daily Beast, he didn't regret the medications that he prescribed Elvis Presley, as he said they were necessary for his medical conditions. He also shut down the rumors that he over-prescribed in order to make more money. In fact, he said that he never asked to be compensated for Presley's house calls. In 2009, Dr. Nick released a book he wrote titled "The King and Dr. Nick: What Really Happened to Elvis and Me," wherein he tells the story of their professional relationship and friendship from his perspective. Dr. Nick died in 2016 at the age of 88.