Nathan Paet's Murderers Were Caught Thanks In Part To Eerie Text Messages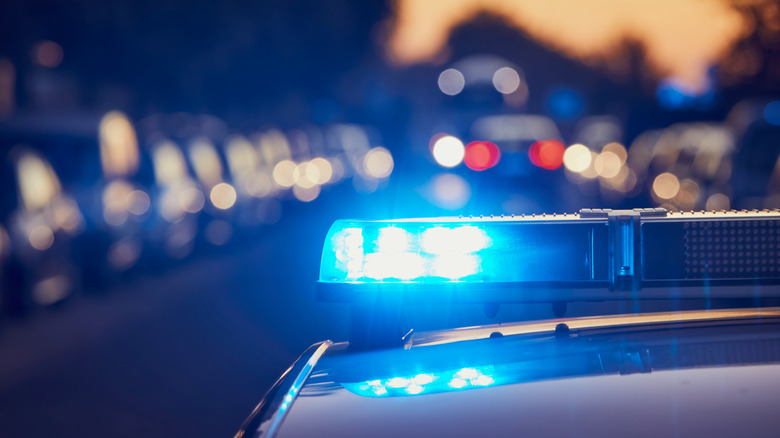 Jaromir Chalabala/Shutterstock
In 2010, Las Vegas airman Nathan Paet was late for a night shift at Nellis Air Force Base when he was shot five times in the back. During this rush to get out of the house, two text messages were sent to a man named Michael Rodriguez from Nathan's wife, Michelle Paet. After stumbling back into his home, Nathan collapsed and was later pronounced dead at University Medical Center, a nearby hospital.
Together since high school, Michelle Paet feigned shock when her husband of only four years died in front of their children (per the Mirror). Those two texts his wife sent only moments before he was shot, as well as one further text after it was confirmed he was dead, would help catch Nathan Paet's killer, according to the Las Vegas Sun. The complete story of Nathan Paet's murder is told in the Peacock original series "Dateline: The Last Day."
Michelle Paet had an affair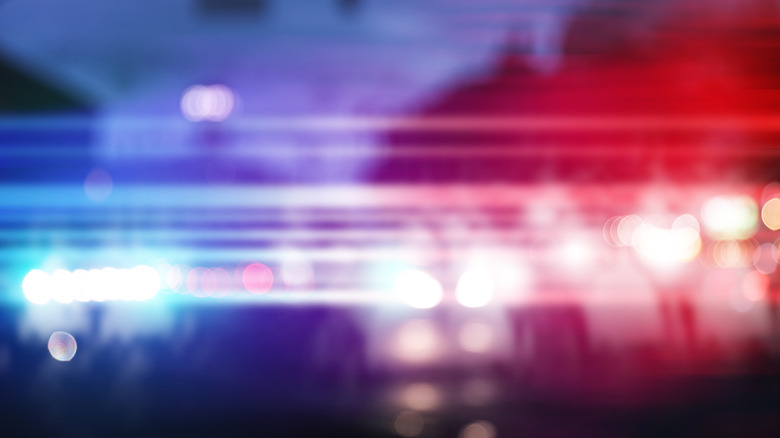 New Africa/Shutterstock
After Nathan Paet died, it was revealed that his wife Michelle had an ongoing affair with Michael Rodriguez, to whom she sent those texts in the moments leading up to her husband's murder. Michelle Paet conspired with Rodriguez to leave her husband but not without first killing him to collect a sizable payout from the military in the event of his death, as well as a large sum from life insurance, as the Mirror reports. According to the police report (via Las Vegas Sun) "[Michelle Paet] admitted she and Rodriguez were romantically involved and planned to develop a relationship together after the murder of her husband."
In the aftermath of Paet's death, Michelle was questioned. At that point, she confessed to everything. As for Rodriguez, he stated he was in a hotel room with another woman at the time of the murder but when questioned, that woman stated that Rodriquez had offered her money to provide an alibi. She also claimed to be aware of the Paet-Rodriguez plot to kill Nathan after which point she'd received her payout, based on reporting from the Las Vegas Sun. 
Michelle texted Rodriquez her husband was running late
Along with an accomplice Corry Hawkins (pictured), who was later sentenced to life in prison for the crime (via Air Force Times), Hawkins and Rodriguez waited outside the Paet home for Nathan to leave for work as he normally would, at which point Hawkins would shoot him. Aware of the plan, Michelle first sent a text to Rodriguez's phone apologizing for falling asleep after taking medication, and as if explaining the delay, stated her husband was running late, adding an "LOL" as if nothing sinister were about to happen, as the Las Vegas Sun goes on to explain. Shortly after that, she sent another text to Rodriquez that her husband had yet to leave, with another "LOL."
When Nathan's death was confirmed, she also texted Rodriguez a smiley face. In addition to Hawkins' conviction, Paet was sentenced to life in prison without parole, as Las Vegas news outlet KSNV reports. Also arrested for destroying evidence at the crime after the crimes were committed was Jessica Austin, Corry Hawkins' roommate, who was later convicted of conspiracy to commit murder under a plea deal, according to the Philadelphia Tribune. Rodriquez was sentenced to life without parole for his part in the killing, as the Las Vegas Review-Journal reports.