Inside The Tragic 1978 Death Of Paul Newman's Son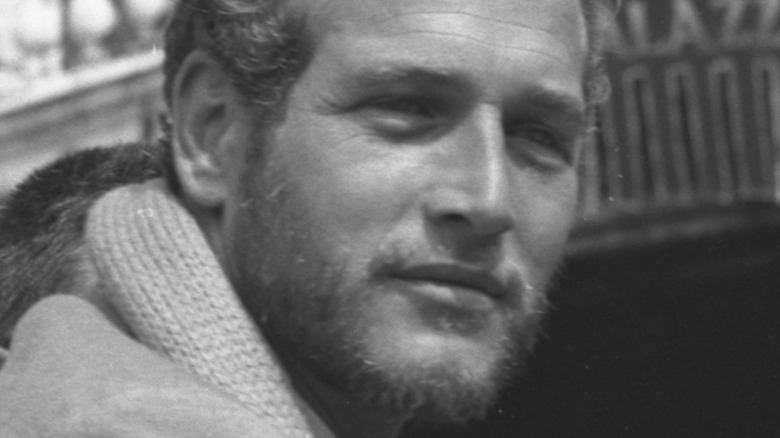 Archivio Cameraphoto Epoche/Getty Images
Many people lie awake at night and stare into a sky full of stars, wondering what it would be like to be a star themselves — not an actual star that traverses the atmospheric frontier, but an earthly star of stage and screen. What does it mean to be a celebrity? We've been sold on this fabled idea of limitless fortunes, eternal renown, and all the makings of bedazzling dreams that accompany stardom. Sounds nice, right? In many respects, it certainly can be, but that doesn't mean that a star's life is exempt from personal challenges.
Nobody understood that better than Paul Newman (above). The "Butch Cassidy and the Sundance Kid" star is heralded as one of the greatest actors to ever live, and for good reason: He built a legacy as a Hollywood icon, a philanthropist, and a family man. However, the hectic buzz of the mainstream media and countless admirers boiled over into his personal life, and his children had issues of their own. In 1978, after years of experiencing drugs, alcohol, and depression, Scott Newman died at the age of 28 in a manner all too common among those in his profession (via the Daily Mail). 
If you or someone you know is struggling with mental health, please contact the Crisis Text Line by texting HOME to 741741, call the National Alliance on Mental Illness helpline at 1-800-950-NAMI (6264), or visit the National Institute of Mental Health website.
Scott Newman, Paul's eldest child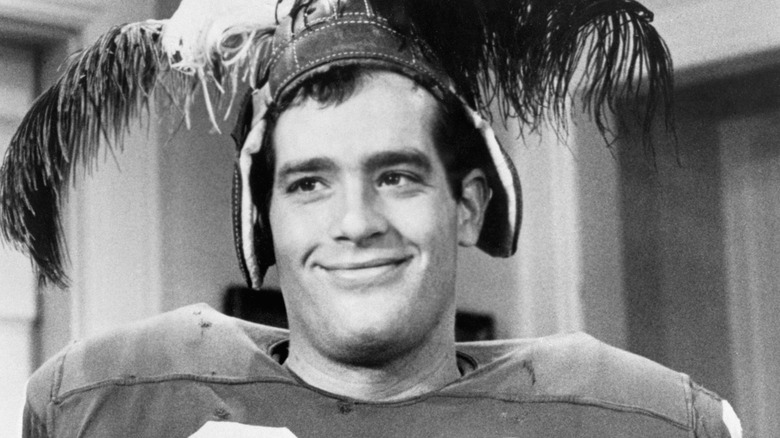 Bettmann/Getty Images
Scott Newman was born on September 23, 1950, in New York City, as IMDb reports. He was the first of three children born to Paul Newman and his first wife, Jackie Witte. From a young age, Scott exhibited hyperactive unrest and angsty behavior that sardonically earned him the nickname "Mad Scott." According to the Daily Mail, he grew up in a home with five other siblings (three of whom shared a mother in Paul's second wife, Joanne Woodward) in Los Angeles, California. As the son of two major Hollywood actors, Scott's everyday life was bombarded by agents of the press and his parents' fans indiscriminately. The young Newman eventually began indulging in drugs and alcohol at a young age, and his usage increased exponentially over the years.
Good-looking, able-bodied, and seemingly constructed from all the rudiments of prospective success, Scott Newman stood to thrive as a stuntman and actor in the same realm of work as his father. He took on various roles in film production but maintained what he could as far as income through different odd jobs and borrowing money from friends. Unfortunately, most of it went toward his vices. "Everyone assumes I have tremendous funds, but I haven't got a cent," he once said (via Daily Mail). Things became increasingly worse over the years before culminating in his untimely passing in 1978.
His overdose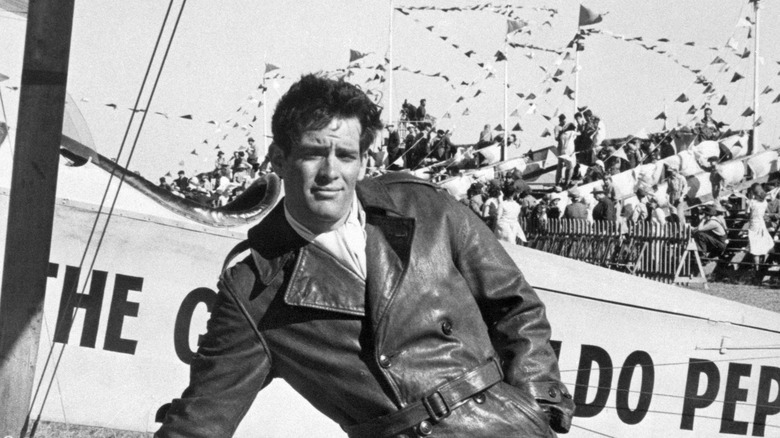 Bettmann/Getty Images
Scott Newman's behavior became increasingly problematic, and after slashing the tires of a bus and engaging in a physical altercation with police while heavily intoxicated, his tribulations and internal issues became a matter of public record (per the Daily Mail). Everything came to a head on November 20, 1978, when, after consuming a lethal combination of tranquilizers, pain pills, and alcohol, he was found dead in a Los Angeles hotel room. 
A New York Times article published later that day read, "Mr. Newman was taking pain pills for injuries suffered in a motorcycle accident, the police said, and they are presuming, pending an autopsy, that those pills combined alcohol to cause an overdose." One of Scott's friends suggested that the pressure of living up to his father fueled his death, while another pushed back on this narrative. 'Scott didn't die because he was a celebrity's kid. He died because he had a terrible disease called alcoholism — and alcoholism doesn't care who your father is," they said, per the Daily Mail.
Paul Newman plunged himself into his work, and after enough time had passed, the Newman family looked to charity and erected the Scott Newman Centre for Drug Abuse Prevention. "The biggest problem is when the subject is swept under the carpet. You have to keep the lines of communication open," Paul later shared (via the Daily Mail). When pressed on whether he kept such lines open with his son, he said emotionally: "I don't know. I really can't answer that."
If you or anyone you know is struggling with addiction issues, help is available. Visit the Substance Abuse and Mental Health Services Administration website or contact SAMHSA's National Helpline at 1-800-662-HELP (4357).