The Real Reason Elvis' Last Fiancee Ginger Alden Wanted No Part Of Graceland
Taylor Hill/Getty Images
Within just one year after making his major television and album debuts, Elvis Presley had already amassed a fortune fit for his nickname "The King." His three 1956 Ed Sullivan Show appearances (the last of which famously only showed him from the waist up, due to outcry over his dance moves) alone gave him $50,000 each. A highly regarded Memphis family owned a 500 acre farm which they named Graceland. Grace was the name of one of the family's relatives, after whom the land was named. A mansion was added to the property in 1939. With his newly acquired money, Presley purchased his lavish Graceland mansion in 1957 when he was only 22 years old.
Living in a mansion with one of the biggest superstars in show business sounds like everyone's fantasy. However, Presley's last girlfriend before he died in 1977 turned him down when he asked her to move into the mansion with him.
Ginger Alden did not speak about Elvis Presley for decades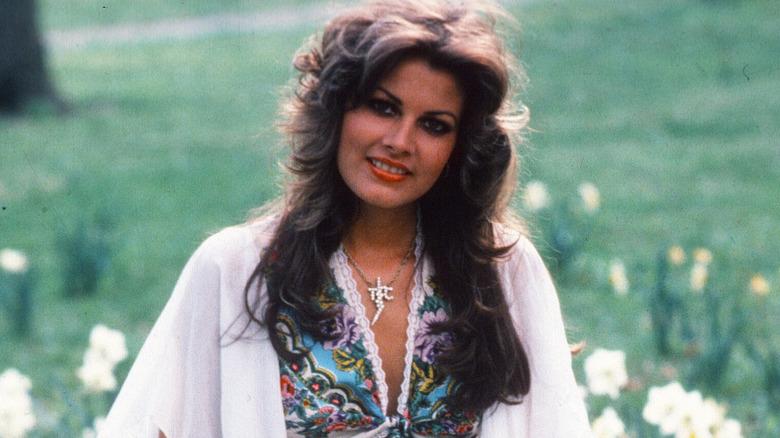 Anwar Hussein/Getty Images
The last long-term relationship that Elvis Presley had was with Ginger Alden. His previous wife of six years, Priscilla Presley, and girlfriend of four years, Linda Thompson, both lived in Graceland at one point.
Alden met Presley after he split with Thompson. Presley wanted to find a new relationship and asked his inner circle to invite the newly crowned Miss Tennessee, Terry Alden, to Graceland. She arrived with her sisters, one of whom was Ginger Alden. Elvis paid special attention to Ginger and they began dating. He proposed to her in January of 1977 after two months of dating (per Express). But she did not move into the Graceland mansion with her famous new man. 
Desoto Times of Nesbit, Mississippi, explains that Alden kept quiet about her time with The King for decades after his death, despite the circulation of harsh rumors about her started by members of Presley's inner circle — often referred to as the Memphis Mafia. In 2014, she released a book titled "Elvis and Ginger." The book details her side of the story.
Ginger Alden felt that moving into Graceland was not appropriate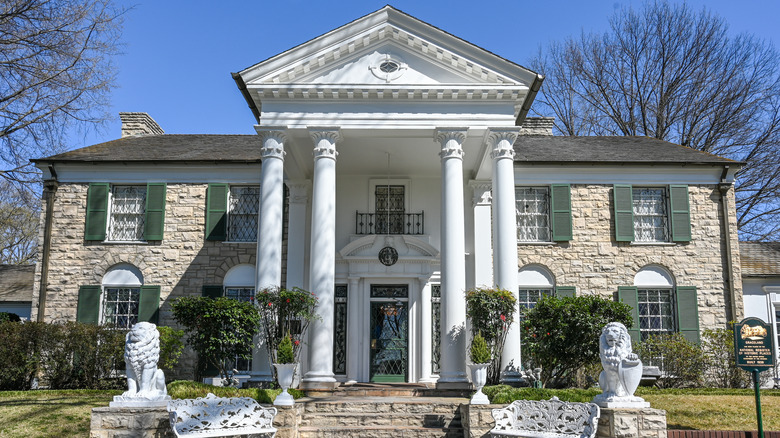 Rolf_52/Shutterstock
In "Elvis and Ginger," Ginger Alden explains that around the same time that Elvis Presley proposed to her, he asked if she would like to move into Graceland with him. She turned him down for a rather innocent reason, stating, "to just move into Graceland without being married first was something I didn't believe in or feel was appropriate to do." She cited her conservative upbringing as a reason for her beliefs. Presley respected her decision, but the Memphis Mafia took it as proof that she did not care for or love Presley (via Elvis History Blog). However, Alden felt that she had found her "soulmate," and claimed that one of their last conversations involved setting a wedding date.
Though she did not move into Graceland, Alden was the one who discovered Presley unconscious there on August 16, 1977. He died later that day, likely from heart failure due to years of prescription drug abuse and poor diet. He was only 42 years old. It was not until 1982 that Graceland opened to the public. Since then, it has received around 500,000 visitors each year.