How Donthe Lucas Was Found Guilty Of Murder Without A Body
On February 4, 2013, 21-year-old Kelsie Schelling drove from Denver, Colorado to Pueblo to meet with her boyfriend, Donthe Lucas. The young woman had just found out earlier that day that she was eight weeks pregnant with Lucas' child, and that was also the last time she was seen alive, per The Denver Channel. According to reports, Schelling met up with Lucas to show him a photo of the ultrasound and discuss her pregnancy. She also received a text message from Lucas that said he had a surprise for her.
On February 14, authorities located Schelling's car abandoned at the St. Mary-Corwin Hospital in Pueblo, but there was no trace of her. Lucas was questioned, but he denied knowledge of Schelling's whereabouts. Authorities searched for the missing woman, but to this day, her body has never been found. In November 2017, Lucas was arrested for robbery unrelated to Schelling's case, and in December that same year, he was charged with Schelling's murder (via KKTV). Prosecutors faced a challenge in proving Lucas was responsible for murdering his girlfriend, as there was no body. However, there were multiple pieces of evidence that pointed to him as the perpetrator.
Proving murder without a body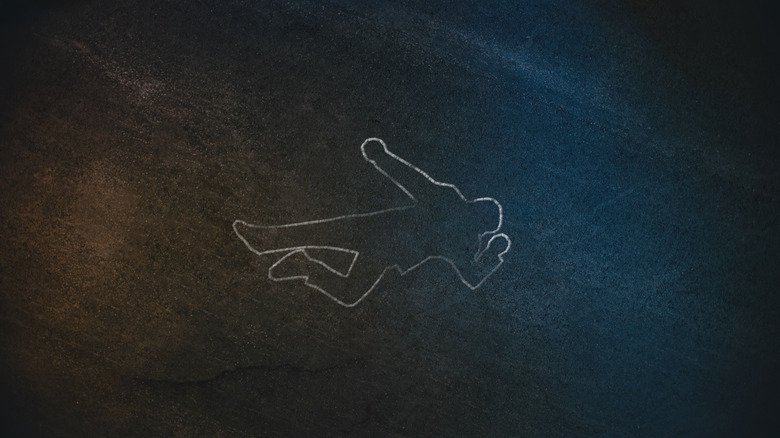 Gorodenkoff/Shutterstock
Many prosecutors say that proving the murder of a defendant without the victim's body is a difficult task, but it isn't impossible. The body is a key piece of evidence in a case, as a medical examiner can provide expert testimony about the time, manner, and cause of death, as well as other details that may help put a defendant in prison, according to The Washington Post. Without a body, however, all these details couldn't be determined. But that doesn't mean that the case is weak.
When prosecutors decide to charge a suspect with murder without finding the body, it means that they have found other information that can lead to a guilty verdict. Some of these include witness testimonies, surveillance videos, forensic tests, and other substantial pieces of evidence that demonstrate the defendant's guilt. Tad DiBiase, a former prosecutor, says there are three elements that make up a strong no-body murder case (via A&E). The first is forensic evidence, which can be blood, hair, saliva, fingerprints, or DNA and fiber samples. Technological evidence such as phone records, cell tower pings, photos, and surveillance videos. The second is testimonies and confessions that point to the guilt of the suspect, and the third is a confession from the suspect.
Many no-body murder cases go to trial, and about 86% end in convictions. In the case of Donthe Lucas, prosecutors were able to convince the jury that he was guilty of murdering Kelsie Schelling with forensic evidence they gathered throughout years of investigation.
Technological evidence and statements helped convict Donthe Lucas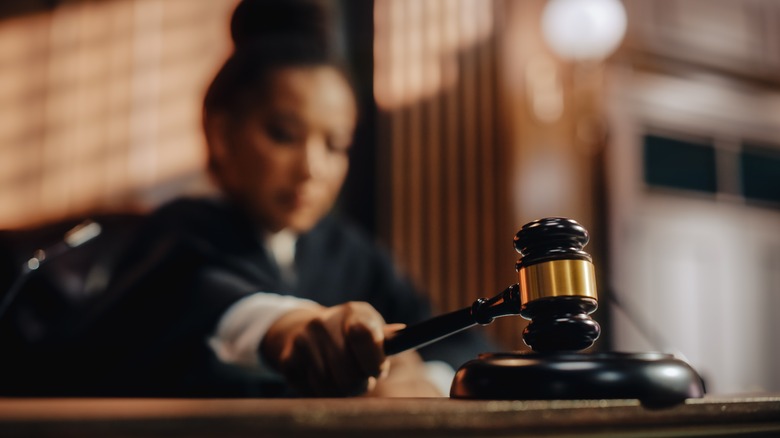 Gorodenkoff/Shutterstock
There was little DNA evidence to go on in the murder case of Kelsie Schelling. Investigators found pieces of clothing, but it wasn't enough to build a case. According to Fox 21 News, prosecutors heavily relied on cell phone data and testimonies from friends to prosecute Donthe Lucas. According to Schelling's friends, Lucas was both emotionally and physically abusive toward Schelling. Surveillance video showed the young man driving Schelling's car to different locations before eventually leaving it at the hospital where it was found. Per The Denver Channel, Lucas also used his girlfriend's debit card to withdraw $400. In addition, cell phone records showed that Schelling's phone was in the same vicinity as Lucas' phone in the days after she went missing. All the circumstantial evidence presented convinced the jury that Lucas murdered Schelling, and he was sentenced to life in prison.
Schelling's mother, Laura Saxton, was thankful for the result of the trial, but she is still on a mission to find the body of her daughter. A report by The Pueblo Chieftain notes that the FBI has exhausted all resources, but they have no clues about Schelling's whereabouts. Saxton started Missing Persons Day in Colorado, which is held on February 4. Each year, the community comes together to remember all the missing people in Colorado.