Why Is Father's Day In June?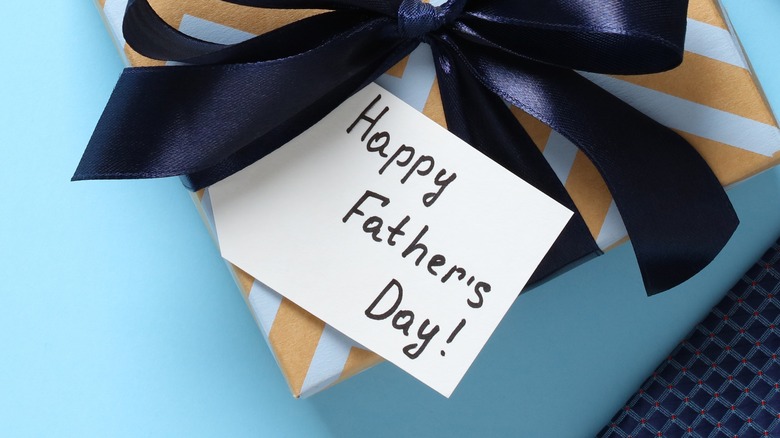 Savanevich Viktar/Shutterstock
On the third Sunday of June every year, people across the U.S. celebrate Father's Day — a holiday that pays tribute to a variety of father figures, including grandfathers, adoptive fathers, guardians, and more. While it might seem like Father's Day was founded around the same time as Mother's Day, that's not exactly the case. The first Mother's Day was first celebrated as a national holiday in 1914 — but it took decades for Father's Day to become an official holiday all its own, despite the fact that similar iterations of the celebration date back to ancient times (via the Old Farmer's Almanac). 
The reason? In the U.S., the holiday purportedly failed to gain traction due to its association with Mother's Day, a celebration that men deemed too feminine. Lawrence Samuel, author of "American Fatherhood: A Cultural History," explained to Teen Vogue that prior to the mid-20th century, the idea of celebrating fatherhood was out of step with how fatherhood, along with masculinity, was generally perceived. "Men dominated American society in the early 20th century, of course, making many conclude that establishing a special day to honor fathers was a rather silly and wholly unnecessary idea." 
Nevertheless, the first official event that celebrated Father's was held at a church in West Virginia on July 5, 1908 — though it was technically meant to honor 365 miners that had died in a tragic, calamitous accident known as the Monongah Mining Disaster months earlier (via History). This event was a one-time deal and was not to be celebrated annually — that is until Sonora Smart Dodd came along.
The woman behind Father's Day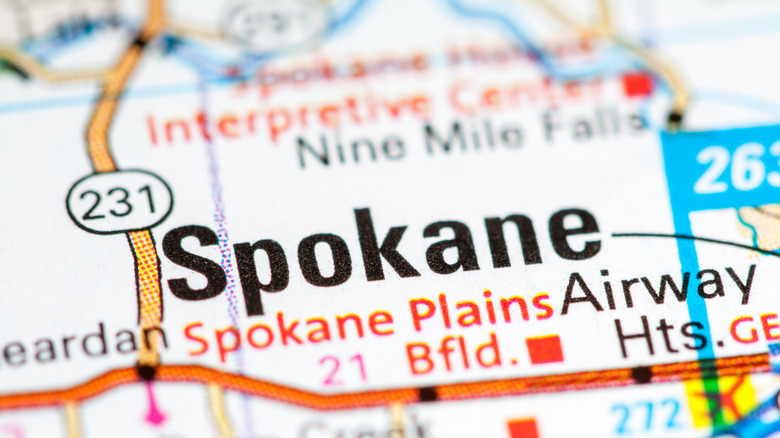 SevenMaps/Shutterstock
A woman named Sonora Smart Dodd (also referred to as Sonora Dodd) was inspired to create a holiday to honor fathers after listening to a sermon on Mother's Day in 1909. Per Britannica, Dodd, a Spokane, Washington native, thought of her father during the service, a Civil War veteran who had raised six children on his own after his wife died in childbirth. After that moment, Dodd lobbied for the holiday at Spokane's local YMCA, along with churches, stores, and more (via History). In the end, Dodd's hard work paid off, as the state of Washington celebrated the nation's first modern take on Father's Day on June 19, 1910.
Per The Old Farmer's Almanac, Dodd had first suggested that the holiday be celebrated on June 5 — the same date as her father's birthday. However, the Spokane Ministerial Association suggested June 19 to allow more time for ministers to prepare sermons in order to commemorate the day. There was also a matter of logistics — Mother's Day, after all, had only been a few weeks before (though it would not be recognized nationally until four years later). 
On that first Father's Day, Sonora gave gifts to the town's disabled fathers, and the local ministers dedicated their doctrines to fatherhood, and ultimately, the celebration in Spokane laid the foundation for the holiday. Even so, Father's Day took years to catch on (via History). According to Britannica, it would take the commercialization of the holiday for it to truly take off.
Father's Day became official in 1972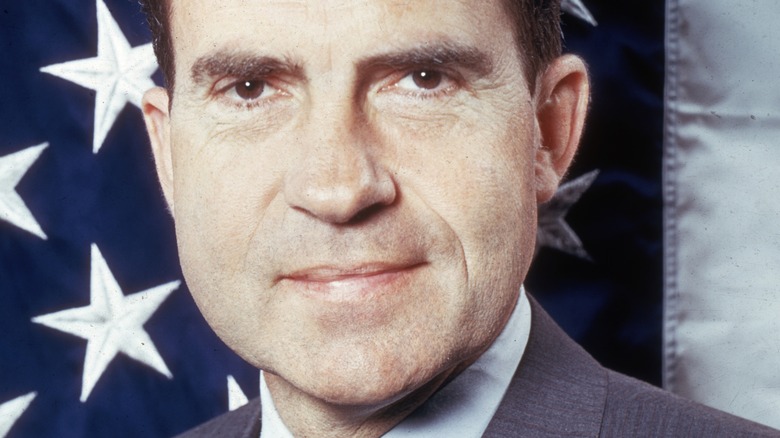 Keystone/Getty Images
Unlike Mother's Day, Father's Day struggled to achieve the same mainstream status — or hold the same mainstream appeal — for the next few years following the first celebration in 1910 (via Teen Vogue). That started to change two years after President Woodrow Wilson signed a resolution in 1914 for its national recognition on the second Sunday every June. In 1916, Wilson embraced Father's Day publicly (and arguably with a bit of flair) by pressing a button from Washington D.C., which subsequently unrolled a flag in Spokane, the birthplace of Father's Day, via telegraphic signal (per History). A few years later in 1924, President Calvin Coolidge signed another resolution for Father's Day to "establish more intimate relations between fathers and their children and to impress upon fathers the full measure of their obligations" (via the Independent Institute). Although it failed to make Father's Day a national holiday, it did spur more widespread celebrations.
Though the economic situation during the Great Depression and World War II helped propel Father's Day into commercialism by encouraging loved ones to purchase items for their fathers to celebrate (and later, during wartime, to support the troops and the war by way of spending), it still had a long way to go (via History). It wasn't until 1972 that President Richard Nixon finally signed an order that made Father's Day day an official national holiday. The credited founder of Father's Day, Sonora Smart Dodd, lived to see the moment as she died in 1978 at the age of 96 (via Find A Grave).