Why Superman Director Richard Donner Couldn't Stand Marlon Brando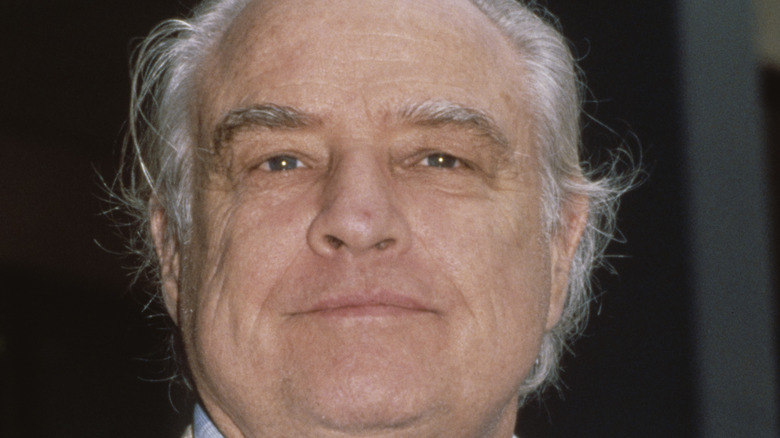 Michael Ochs Archives/Getty Images
In this era of epic superhero movies and television shows, it's hard to fathom a time when there were virtually no super-powered humans running around on the big or small screens. Sure, there were a few notable exceptions, way back in the mid/late 70s: There was Lynda Carter as Wonder Woman and Lou Ferrigno as the Hulk both chasing down the bad guys on television. And what of the big screen? One, and only one, superhero stood where few had stood before: Superman.
In the mid-1970s, production began on a film based on DC comics' corporate icon. The project was simply known as "Superman: The Movie." Produced by Alexander Salkind, with a screenplay written by Mario Puzo, the author of the "Godfather" novels (via Comic Book Historians), the new Superman movie was set to feature noted actors Gene Hackman as the villain, Lex Luthor, and Marlon Brando as Superman's father, Jor-El. However, mere months before filming was set to begin, director Guy Hamilton became ill and was forced to leave the film, leaving the production in shambles (via Empire).
Problems bigger than Superman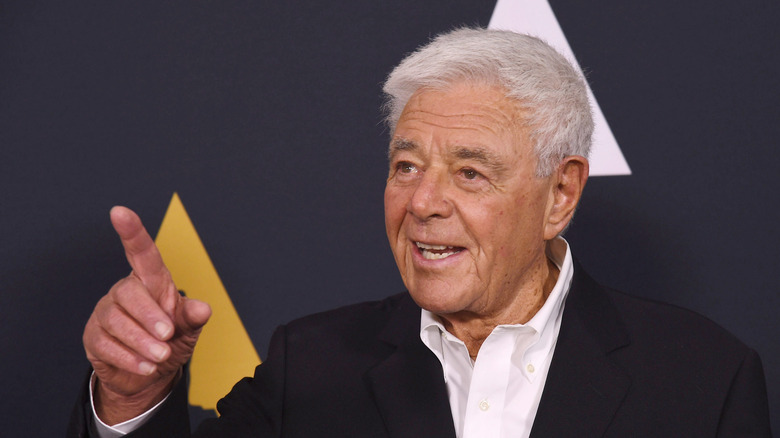 Joshua Blanchard/Getty Images
With just weeks before shooting was scheduled to begin, Salkind placed a call to Richard Donner, who's film, 1976's Omen, was released to much acclaim and success. Offering Donner a million dollars to direct Superman, Salkind had the 500 page movie script in Donner's hands within an hour of his acceptance.  According to Richard Donner, problems emerged with the production the moment he signed on, most notably with the script (via The Hollywood Reporter).
Donner brought his concerns about the script to Salkind, who disagreed with Donner's assessment, causing Donner to almost walk from the production. Salkind backed down, asking Donner what he would change. More problems would later develop when it came to the title character. Casting the lead would cause even more friction in production with Salkind wanting a "name" for the role. According to Do You Remember the likes of James Caan, Sylvester Stallone, James Brolin and Christopher Walken all trying out for the role. However, Donner insisted and pushed for a relative unknown, Christopher Reeve. Salkind would eventually acquiesce.
Jor-El is a bagel?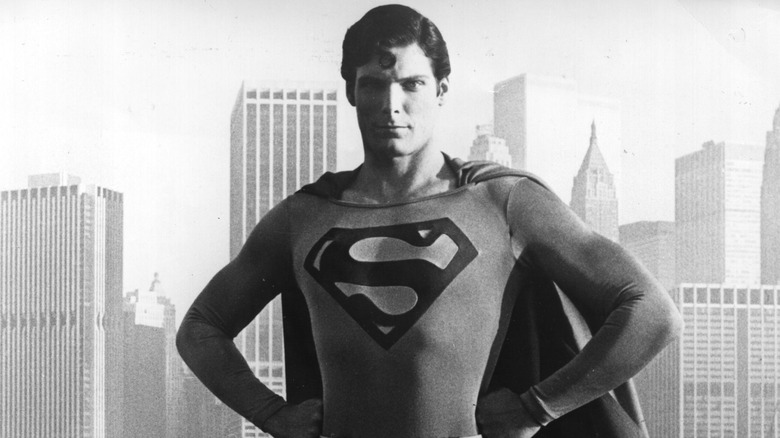 Keystone/Getty Images
The biggest problem Donner would face on set, however, would be with one of the main stars, Marlon Brando. Notoriously difficult to work with (via another posting at The Hollywood Reporter), Donner knew that working with Brando was not going to be an easy task. According to Donner, he met with the famous actor prior to the start of the film. In fact, during that first meeting, Brando suggested to Donner that he wanted to play the role of Jor-El like a "bagel."
"Why don't I play this like a bagel?" He said, "How do we know what the people on Krypton looked like?" He had good logic. He said, "Maybe they looked like bagels up there in those days?"
From using cue cards because he refused to learn the script to continued lackluster takes, Donner struggled with the former A-list actor. As it would turn out, however, Donner's biggest problem with Brando was his paycheck. According to The Hollywood Reporter, Brando was set to make about $3.7 million for the role, along with 11.75% of the film's gross. The compensation for two weeks' worth of work that amounted to 20 minutes of screen time was, for Donner, "outrageous." According to Screen Rant, Brando's overall performance on and offscreen was so off-putting, Christopher Reeve voiced his disappointment in the actor's performance after the film's release. Brando would go on to earn approximately $19 million for his role as Jor-El (via Cheat Sheet). Eventually, Donner came around and expressed appreciation for Brando's work: "... working with him and seeing him on film, to me, he is underpaid."