The Real Reason There Was Once A Funeral For 29,000 Pizzas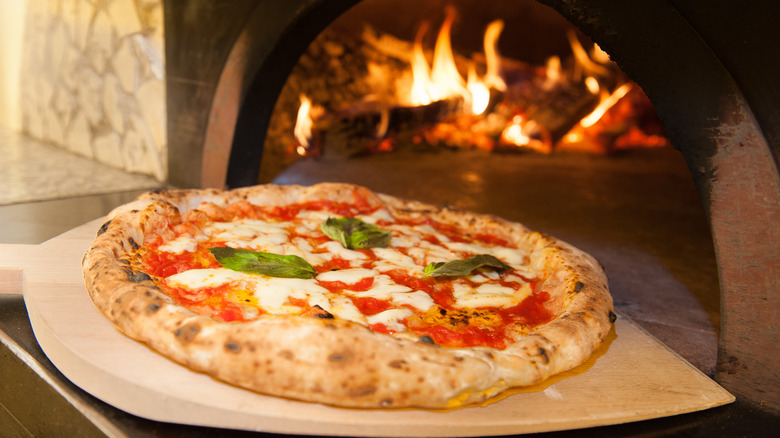 FVPhotography/Shutterstock
On March 5, 1973, the Great Michigan Pizza Funeral was held at a farm in Ossineke, Michigan. A small crowd gathered to pay their final respects to about 29,000 Papa Fabbrini's Frozen Pizzas. Slowly, bulldozers shoveled the pizzas into an 18-foot hole and covered them with dirt. After the ceremony, Ilario "Mario" Fabbrini, placed flowers at the fresh gravesite: red gladioli to represent pizza sauce, and white carnations to symbolize the color of cheese (via Atlas Obscura). He then offered the mourners slices of delicious pizza provided by his business.
Fabbrini was an Italian immigrant who traveled to the U.S. after his father died in World War II. He fought in the Korean War, and after his service, he settled in Detroit where he established a pizza business — Fabbrini Pizza — which was one of the first businesses to deliver food to its customers, according to The Alpena News. Eventually, he sold frozen pizzas to local establishments, and his business became even more successful.
Mario Fabbrini recalled thousands of frozen pizzas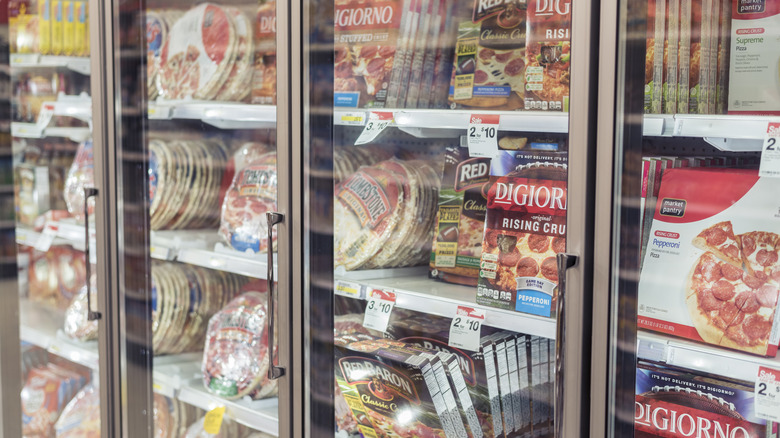 Ben Harding/Shutterstock
Heinz, a food processing company, approached Mario Fabbrini and asked him to manufacture and distribute his goods in Ohio and Michigan. By 1966, Fabbrini's business was booming, and his factory was manufacturing thousands of pizzas daily, per The Alpena News. In 1973, however, Fabbrini received devastating news from the United States Department of Agriculture (USDA) regarding an immediate concern about one of the ingredients they used on the pizzas.
In January 1973, employees working at the United Canning facility in Ohio noticed that cans of mushrooms in their inventory have swelled. Swelling of canned goods may mean different things, notes Shelf Life Advice, which includes overfilling of the can, mishandling, or high temperatures in storage. However, one of the most common causes is the presence of bacteria. The Food and Drug Administration (FDA) recalled the products, and unfortunately for Fabbrini, the mushrooms he used on his pizzas were from the said company. He immediately halted production and submitted samples of frozen pizzas for testing. According to Atlas Obscura, the pizzas were fed to laboratory mice, and they died of suspected botulism.
Fabbrini recalled about 29,000 frozen pizzas from businesses he distributed to, and that's when he decided to hold a funeral. He was devastated, as he feared he would lose everything he worked hard for because of this setback. The cost of the wasted pizzas amounted to about $30,000 (approximately $197,500 in today's money).
He sued the mushroom company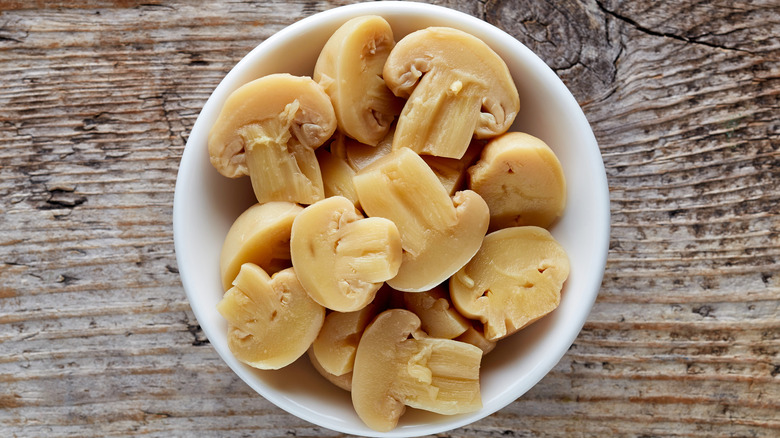 bigacis/Shutterstock
The Great Michigan Pizza Funeral was attended by Mario Fabbrini's supporters, bank presidents, members of the Chamber of Commerce, and Michigan Governor William Milliken. Two weeks after the funeral, however, Fabbrini received news about his pizzas. As reported by Atlas Obscura, the pizza funeral wasn't necessary after all. The pizza samples weren't contaminated, and the mice didn't die of botulism; instead, they died of some sort of mouse disease.
Despite the good news, the damage had already been done. Fabbrini's competitors moved into the market, and he wasn't able to get his business back to the way it was. He sued the mushroom company and won $250,000, a third of which went to his lawyer. However, the money he received wasn't sufficient to keep the business in operation. Fabbrini eventually sold his company in the 1980s and moved to San Diego. In an interview with The Alpena News in 2017, Fabbrini said he still made pizzas at home using his favorite toppings, which include green peppers, pepperoni, anchovies, and of course, mushrooms.