What Was NFL Legend Tony Siragusa's Net Worth When He Died?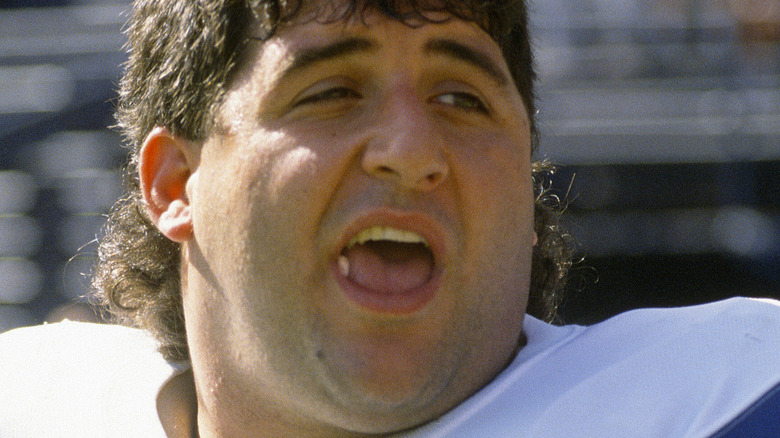 Focus On Sport/Getty Images
In June, 2022, former NFL tackle and Fox Sports commentator Tony "The Goose" Siragusa died at the age of 55. The death of the popular athlete was confirmed to TMZ Sports by Siragusa's former teammate Jamal Lewis, also of the Baltimore Ravens, where Siragusa won a Super Bowl title in 2001. While at Baltimore, Siragusa was also part of a defensive front considered by many to be among the best in NFL history. No cause of death was included with the announcement of Siragusa's passing.
First drafted by Indianapolis, Siragusa played 12 years in the NFL before working more than 10 years on the sidelines for Fox Sports, as the New York Post reports. In a 2012 interview with Howard Stern, Siragusa revealed that his father died young from a heart attack at the age of 48, and that heart disease runs in the Siragusa family (that interview is available to watch now on YouTube). Successful both before and after his playing career, Siragusa left behind a sizable net worth when he died.
Siragusa's net worth was $6 million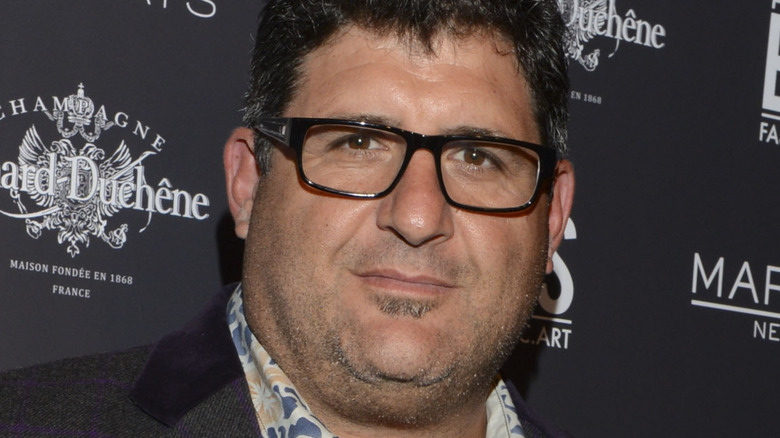 Vivien Killilea/Getty Images
At the time that Tony "The Goose" Siragusa died in 2022 his net worth was $6 million, according to Celebrity Net Worth. Siragusa also earned a $500,000 annual salary for his on-camera work with "Fox on Sunday." In addition to money Siragusa earned through football both in the game and on the sidelines, he was also an actor, with a role in the hit HBO TV series "The Sopranos" (via IMDb), among other examples. Siragusa also hosted "Man Caves" on the DIY Network, as well as other TV appearances (also per IMDb).
As news of Siragusa's death spread, Indianapolis Colts owner Jim Irsay tweeted that Siragusa was the strongest player he'd ever seen in Irsays' half-century in football. (Siragusa was drafted by Indianapolis in 1990.) "I'm heart broken as is all of Colts Nation," Irsay also tweeted. Siragusa is survived by his wife, Kathy Siragusa, and their three children, per his IMDb biography. Referring to the death of his former teammate, Jamal Lewis said (via TMZ Sports) "It's a sad day to be a Raven."