Who Is Bill Nye's Ex-Wife, Blair Tindall?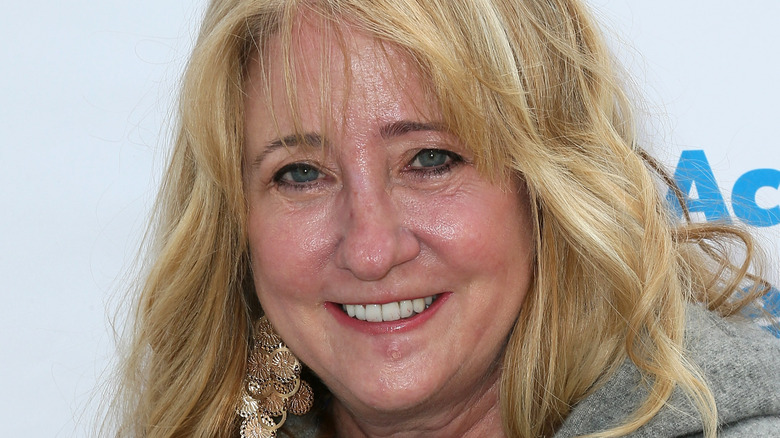 David Livingston/Getty Images
For decades, scientists have fused science and entertainment to produce educational programming as well as act as ambassadors for science. For example, readers of a certain age may remember Don Herbert, otherwise known as "Mr. Wizard," and his science-oriented educational programs.
These days, one of the biggest names in science education is Bill Nye, sometimes known as "Bill Nye the Science Guy." In addition to his multiple TV programs and specials, Nye has also produced books and even had a theme park presence, appearing as himself in an Epcot attraction that has since closed. He's also been a sort of freelance advocate for science, by providing commentary after the Mars rover landed, as The L.A. Times reported.
Nye is, as of June 2022, married to journalist and author Liza Mundy, according to People. However, Mundy is Nye's second wife (or first, depending on your point of view). He was married briefly to a musician for a few weeks in 2006, but the marriage was late annulled after both parties agreed it wasn't going to work, according to Yahoo News.
Blair Tindall And Bill Nye Were Only Married For A Few Weeks
Steven Ferdman/Getty Images
Blair Tindall started playing the oboe when she was a little girl, having gotten stuck with the instrument due to the alphabet. Per Stanford Magazine, back in her Chapel Hill, North Carolina classroom, when the children were picking musical instruments to study, Tindall — whose last name is near the end of the alphabet — had only two to choose from, as only the oboe and the bassoon were left. She chose the oboe. Tindall not only learned the oboe, but mastered it, and later made a name for herself as the oboist for prestigious American orchestras, including the Boston Pops.
Back in 2006, she married Bill Nye, in a surprise marriage that the scientist announced on late-night TV, according to Yahoo News. However, the marriage wouldn't last, and within a few weeks it had been annulled. An annulment is different from a divorce, according to Very Well Mind, in that it deems the marriage to have never taken place, rather than legally ending it. "We were never married," Nye said. "We got a letter from the State of California, with the great seal affixed, that we were never married."
A Toxic Breakup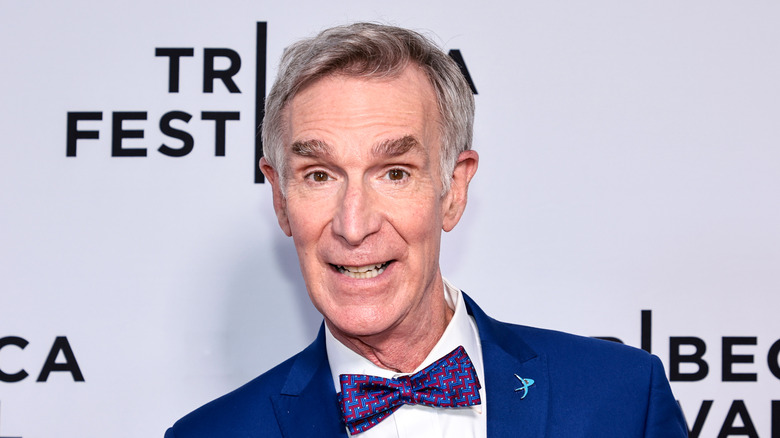 Jamie Mccarthy/Getty Images
Nye didn't give much in the way of reasons for their brief marriage, only saying, via Yahoo News, that "we both agreed it was not a good idea." After the marriage, however, things got ugly between the two. According to CBS News, a distraught Tindall poured some sort of toxic chemical on Nye's roses. "I became very angry," Tindall said, "and could only think of destroying the rose garden, so he couldn't give another woman the roses which I had cared for." She also admitted that she was only interested in harming Nye's flowers, and not him personally, though Nye took out a restraining order anyway. Family law attorney Tina Schuchman claimed that Tindall was, at the time, having "emotional problems" and that she'd sought counseling.
It seems that the two have since buried the hatchet, as in 2018 they attended the Lincoln Center Spring Gala, where they were photographed together.