Why The NAACP Did Not Approve Of Hattie McDaniel's Roles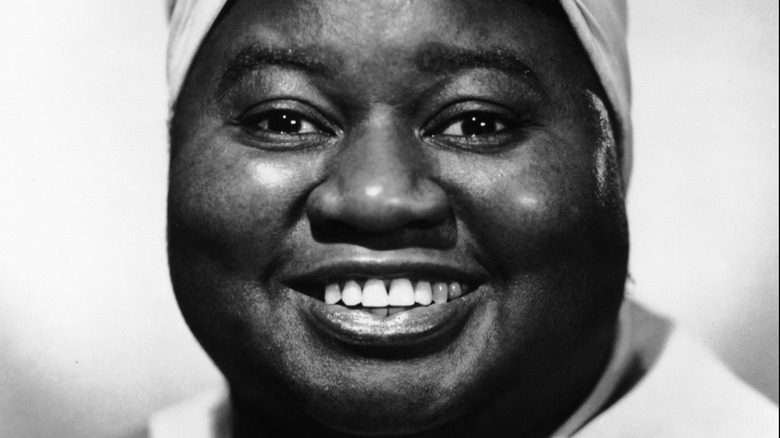 United Archives/Getty
On February 29, 1940, Hattie McDaniel made history by becoming the first Black person to win an Oscar. At the ceremony, the crowd's reaction was enthusiastic, according to columnist Harold Heffernan, who wrote, "The tumult got under way ... The crowd was tendering an ovation never paralleled in Academy history." McDaniel acknowledged the historic moment in her acceptance speech: "I sincerely hope that I shall always be a credit to my race and the motion picture industry," she said (via The Washington Post).
The rest of the night hadn't been quite so rosy. The ceremony took place at the Cocoanut Grove nightclub in The Ambassador Hotel in Los Angeles, which didn't allow Black patrons. McDaniel was only permitted to attend by special request of producer David O. Selznick. She wasn't allowed to sit with her white co-stars.
The film for which she won, "Gone with the Wind," was already being criticized as racist by the NAACP and others. They censured McDaniel as well. Her role as Mammy was one of 74 times in her career she played a servant. According to Black advocacy groups, McDaniel was complicit in perpetuating stereotypes of Black people (via Oprah Daily).
Media response to McDaniel's win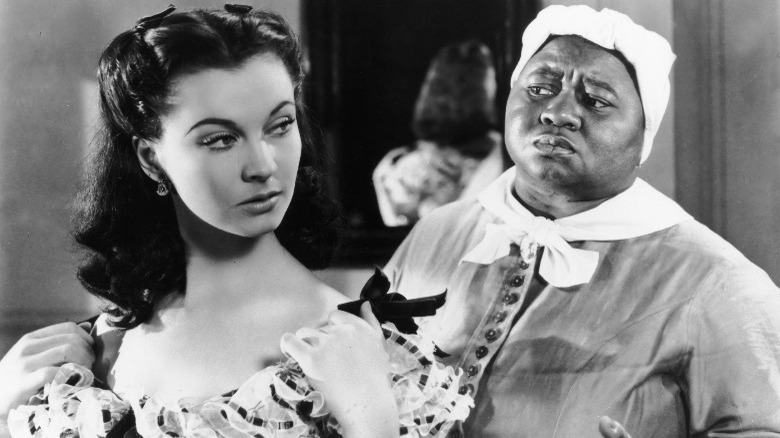 United Archives/Getty
McDaniel felt her Oscar win was a step forward for Black people, saying, "[Black people] felt that in honoring me, Hollywood had honored the entire race ... This was too big a moment for my personal back-slapping. I wanted this occasion to prove an inspiration to Negro youth for many years to come" (via Smithsonian Magazine).
White columnist Louella Parsons agreed, writing that the award showed "race or color must not interfere where credit is due." However, another white columnist, Jimmie Fidler, wasn't sure it would make much of a difference. "And where does this Negro artist go from here?" he wrote. "Why back to playing incidental comedy maids, of course. I don't think it will be easy for me to laugh at Hattie's comedy in the future."
Black writers were inclined to agree with him. The Chicago Defender, a Black newspaper, called "Gone with the Wind" "a weapon of terror against Black America" (via The Washington Post). Time proved that neither the movie nor the award would help McDaniel's career.
McDaniel's response to criticism and later career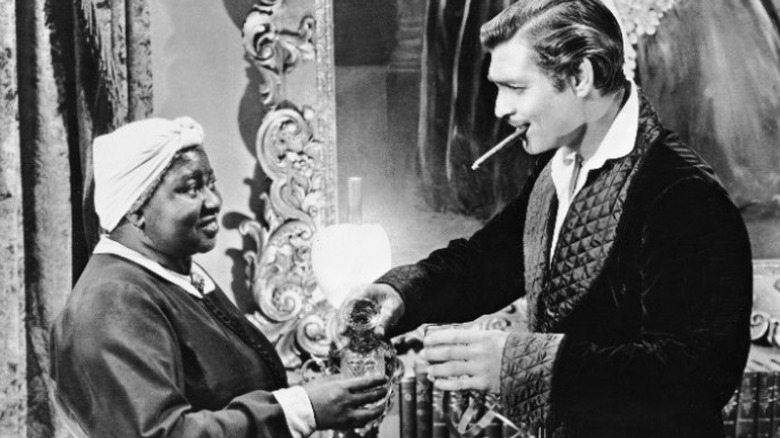 United Archives/Getty
McDaniel said she later felt, after winning her Oscar, "as if I had done something wrong" (via The Washington Post). Roles for her declined as the NAACP began campaigning for Hollywood to stop including so many servile Black characters in films. NAACP executive director Walter White actually called her out specifically for playing this type of role. McDaniel, however, defended herself, saying, "I would rather make $700 a week playing a maid than $7 being one."
In 1947, she wrote an article in The Hollywood Reporter (posted in 2015) saying, "I have never apologized for the roles I play. Several times I have persuaded the directors to omit dialect from modern pictures. They readily agreed to the suggestion." She may have partially been referring to her refusal to say the n-word in "Gone with the Wind." According to Smithsonian Magazine, she noted that the public could distinguish between an actor and the character they played, saying that no one thought a white actor playing a servant was actually a servant.
Though McDaniel's career declined after "Gone with the Wind," her legacy remained important for Black actors. In 2010, when she won the best supporting actress Oscar for "Precious," Mo'Nique cited McDaniel in her speech: "I want to thank Miss Hattie McDaniel for enduring all she had to, so I would not have to" (via The Washington Post).