Where Audrey Hepburn's Stage Name Really Came From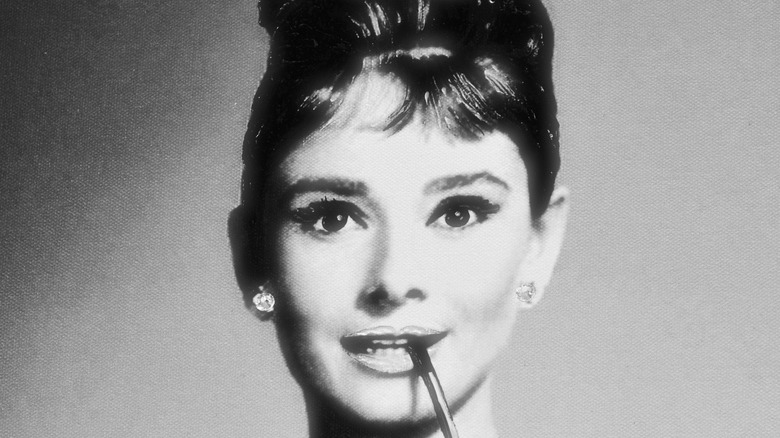 Lucian Milasan/Shutterstock
It would be hard to find someone who has never seen a photo of Audrey Hepburn, even if unknowingly. Now a household name, she starred in films like "Breakfast at Tiffany's" and "Roman Holiday." She was nominated for best actress five times at the Academy Awards, winning for "Roman Holiday" in 1954. Despite her success, she left the acting world in 1967 (via IMDb). Later on in life, she shifted her focus to philanthropy and humanitarian efforts, serving as a UNICEF Goodwill Ambassador for five years. After her death in 1993, she was awarded the Jean Hersholt Humanitarian Award.
Hepburn had an unconventional childhood during World War II. Her parents were Nazi sympathizers and as a child in the Netherlands, her father left and the family survived food shortages as the war raged throughout the country (via Cheatsheet). Her family also influenced her stage name that she adopted before she embarked on her career in show business.
Audrey Hepburn's parents were British and Dutch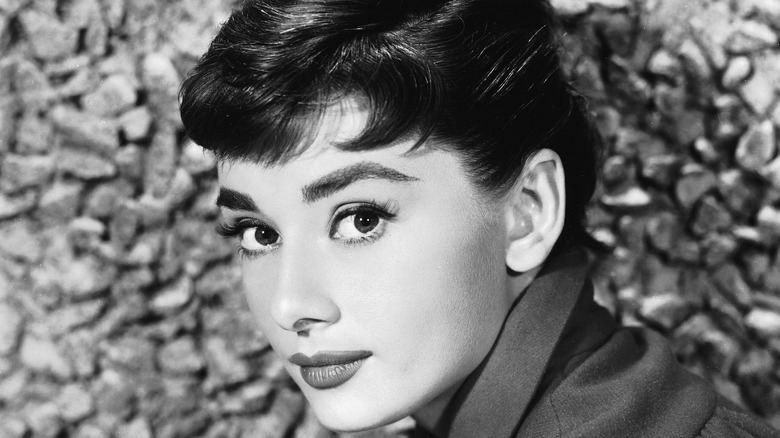 Hulton Archive/Getty Images
Audrey Hepburn's mother Ella van Heemstra was a Dutch baroness, meaning she was from a family of nobility in the Netherlands. Her British father was born as Joseph Victor Anthony Ruston. Due to his grandmother's name Kathleen Hepburn, he believed that his family lineage was connected to the husband of Mary, Queen of Scots James Hepburn. Therefore, he changed his last name to Hepburn-Ruston. However, it remains unclear whether or not he really was a relative of James Hepburn (per Five Minute History).
According to Cheatsheet, Hepburn began using the name Audrey Hepburn even before being discovered and chosen for the lead role of Gigi in the Broadway production "Gigi." The name change allowed her an extra degree of separation from her parents' fascist and Nazi ties. Such ties would have been detrimental to her career, much like the fears of possible communists among Hollywood's elites in the mid-20th century, known as the Red Scare. 
Audrey Hepburn's mother changed her name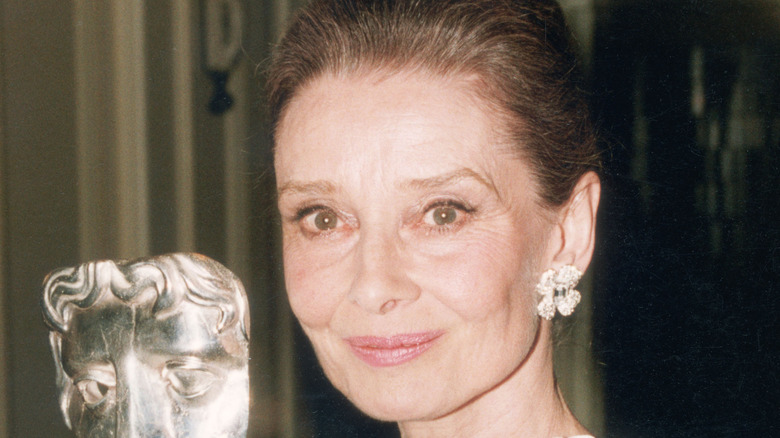 Dave Hogan/Getty Images
Audrey Hepburn's full birth name has conflicting reports. History states that her birth name was Edda van Heemstra Hepburn-Ruston, while New World Encyclopedia lists her name as Audrey Kathleen Ruston. Britannica offers more insight. Audrey is the English version of Edda, which is Dutch. Think Carlos in Spanish, but Charles or Charlie in English. Hepburn's son Sean Hepburn recalled that Audrey's mother changed Audrey's surname to Edda van Heemstra during World War II to hide Audrey's father's British heritage as the family was living in the Netherlands.
Hepburn's mother also stopped supporting the Nazis during World War II after a relative was imprisoned and killed, and Audrey herself became a volunteer for the Nazi resistance in 1944. She put on dance performances to raise money and helped deliver secret anti-Nazi newspapers (per New York Post). 
Perhaps this complex heritage and upbringing inspired her to pursue humanitarian efforts rather than Hollywood accolades.