What Do We Know About Harmony Montgomery's Father, Adam?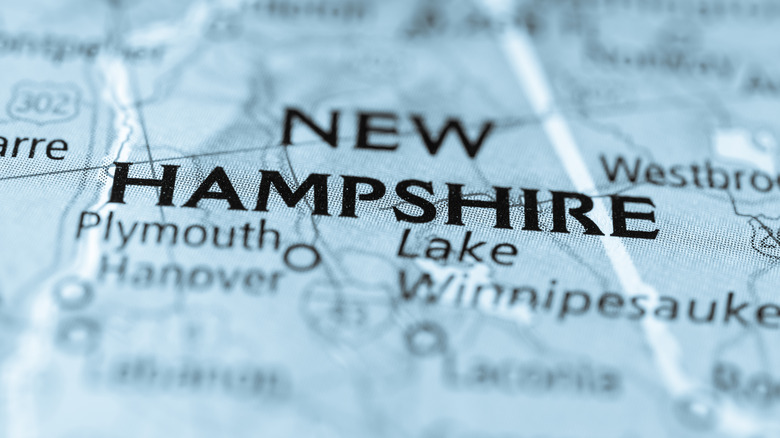 Tudoran Andrei/Shutterstock
In late 2021, Fox News writes that Harmony Montgomery, an 8-year-old girl from New Hampshire, was reported missing. The girl, who is blind in her right eye, has not been seen since the fall of 2019. When Harmony was an infant, her father, Adam Montgomery was incarcerated for an armed robbery and her mother, Crystal Sorey, was unable to care for her due to alleged drug addiction (via NBC Boston). As a result, NBC News states that Harmony was in foster care for the first few years of her life until her father was awarded custody of her after his release from prison. That being said, Sorey has not spoken to her daughter since April 2019.
When Sorey realized that there was no record of Harmony being enrolled in local schools, she reported her daughter as missing in November 2021 (per Fox News). Now, the focus is on Adam Montgomery. As police search for Harmony, WMUR reported that her father was arrested in January 2022 on child endangerment charges and second-degree assault. This occurred as multiple family members noted that Montgomery had given his young daughter a black eye in 2019.
Authorities have questioned Montgomery on Harmony's whereabouts and received conflicting answers. He told police that she was living with Sorey. Montgomery, as the Union Leader explains, has an extensive rap sheet that began when he was just 16. This includes violent crimes and drug abuse. In New Hampshire alone, he has 34 cases listed on his record (via WMUR).
He's a suspect in an unsolved murder
Per the Union Leader, some of Montgomery's crimes include stabbing an individual in the leg, shooting a man in the head, and robbing two women at gunpoint. Christina Lubin, his mother-in-law, has stated that when she first met him, he acted like a gentleman but she quickly realized that "he is pure evil." Shortly after his January 2022 arrest, Boston 25 News reported that Montgomery is a suspect in an unsolved murder that occurred back in 2008 in Lynn, Massachusetts. In February of that year, Darlin Guzman, a 28-year-old computer repairman, was shot to death outside of a convenience store.
According to the Daily Beast, authorities have zeroed in on Montgomery because he is believed to have seen Guzman on the day of his death. Boston 25 News adds that two other members in Montgomery's family are also thought to be involved in the crime. Montgomery, who was 18 in 2008 and was living in Massachusetts, has not been charged with Guzman's murder and has not been publicly named by the Lynn Police Department.
Even so, authorities are reportedly still investigating the murder and have had Montgomery on their radar for some time (via Boston 25 News). This only adds to Montgomery and his family's mounting list of legal issues. Fox News states that after his arrest, his wife, Kayla Montgomery, was arrested for collecting food stamps in Harmony's name until June, 2021. She did this despite admitting that she has not seen the girl since 2019.
Adam Montgomery is currently in jail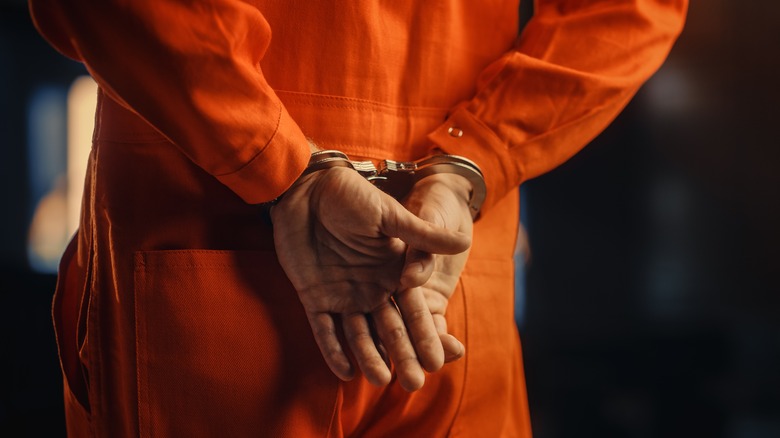 Gorodenkoff/Shutterstock
As of June 2022, WMUR states that Montgomery has not been charged with Harmony's disappearance. Nonetheless, he is currently in jail on charges regarding the 2019 assault on Harmony which resulted in a black eye (via Fox News). Montgomery is said to spend 23 hours a day in his jail cell and was denied a request to be moved into another unit. Another article from Fox News reports that the FBI recently paid a visit to Montgomery's former apartment in Manchester, New Hampshire. Although it's unclear if they found any evidence regarding Harmony's disappearance, they reportedly took a refrigerator, among other things, and extensively searched the residence.
According to WCVB, Montgomery's current defense team is asking for the release of body cam footage from the days Montgomery was questioned about his daughter's whereabouts and his arrest. His team, however, noted that the police had failed to provide it. Patty LaFrance, a former attorney, explained that "It is inculpatory evidence, then the defense may seek to keep it from coming in and say to the judge, 'We were looking for this evidence. They did not turn it over. They do not get to use it because it's too late" (per WCVB).
At the time of this publication, Harmony Montgomery is still missing. Police, per WCVB, are offering a $150,000 reward for more information. Her mother, Crystal Sorrey, told NewsNation that "I'm trying to hang onto hope and I'm hoping she is still alive."