The Beatles Song That Led To A Feud With Another Rock Band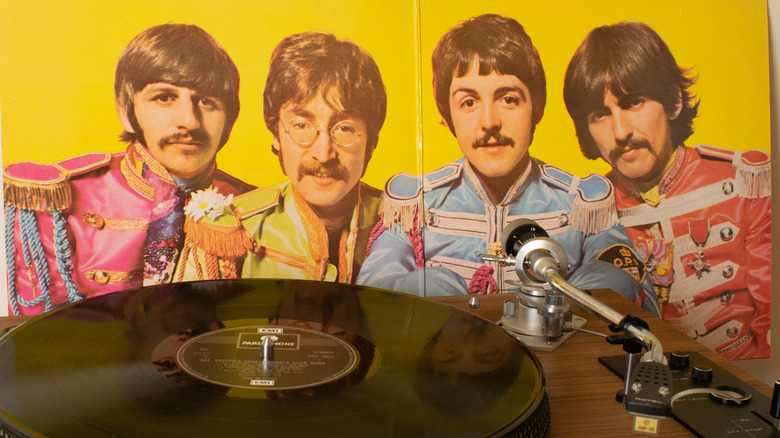 John B Hewitt/Shutterstock
Though we look back on their legacy today with an unparalleled sense of awe and admiration, widespread reverence for The Beatles has been a thing for just about as long as they've been around — even and especially from other major hitters in the music game. In 1965, the band released "If I Needed Someone," which is still considered one of the best songs the late George Harrison ever wrote. The track, in all its unabashed popularity, caught the ears of fellow British rock titans The Hollies, so they decided to take a stab at it themselves (via The Beatles). 
At first, fans of both The Beatles and The Hollies initially welcomed the different versions with equal enthusiasm, but the aftermath of the latter group's re-envisioning of the track actually gave way to some unsavory animosity between the two bands. Apparently, a well-intentioned homage doesn't always sit well with the subject of all the flattery. 
George Harrison hated The Hollies' version of his song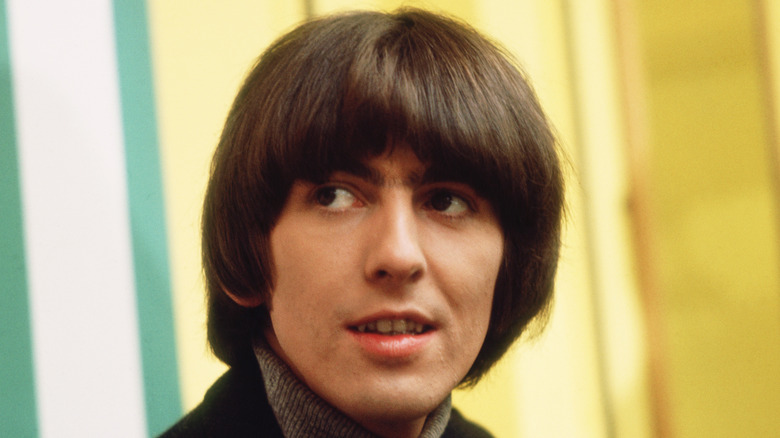 Keystone/Getty Images
The Beatles released "If I Needed Someone" on "Rubber Soul," and The Hollies put out their version of the track on the same day. However, George Harrison didn't take well to the various renditions the group applied to his beloved song, and he certainly didn't keep it a secret. According to Yesterday's Papers (via YouTube), Harrison told an agent of the press that he thought The Hollies' version of it was "rubbish. They've spoiled it. The Hollies are all right musically, but the way they do their records ... they sound like session men who just got together in a studio without ever seeing each other before. Technically good, yes, but that's all." 
Harsh words, harsh judgments ... whether or not you agree, you can probably imagine what it would be like to hear such serrated words coming from someone you respect and whose song you want to honor with your own reimagining of it. Naturally, Hollies guitarist/singer Graham Nash had some staunch words to share in a retort (via Yesterday's Papers). 
How Graham Nash responded to George Harrison
Jeff Spicer/Getty Images
The comments made by George Harrison catalyzed a public grudge match that appeared in newspapers across the world. "Not only do these comments disappoint and hurt us, but we're sick and tired of everything The Beatles say or do being taken as law," Graham Nash told the press a week later. "And I would like to ask this — if we have made such a mess of his [George Harrison's] brain-child song, will he give all the royalties of our record to charity?" (per Yesterday's Papers).
Nash went on to defend the musicianship of The Hollies and refuted Harrison's audacious remarks about their alleged sub-par recording tactics, explaining that the sound he found so disagreeable was merely rooted in an aesthetic difference between their two bands. He furthermore declared that he wouldn't stoop to personal attacks and maintained his adoration for The Beatles and their music, as Yesterday's Papers reports. Fans were somewhat split on the matter, but both versions of "If I Needed Someone" have endured over the years.