The Truth About James Brown's Failing Health Before He Died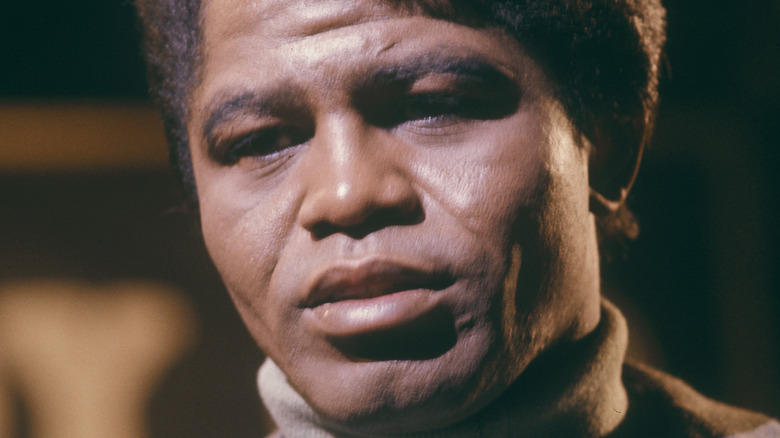 Avalon/Getty Images
Musician James Brown died from congestive heart failure at the age of 73 in 2006 (via Britannica). At that point, Brown's career, which began in the 1950s (via AllMusic) showed few signs of slowing down, at least from the outside. But despite the three-time Grammy Award-winning artist's immortal legacy, the star's failing health leading up to the time of his death presents a far different image than the energetic singer and dancer that Brown presented to audiences while he was on the stage. This disparity was later revealed by his widow, Tomi Rae Hynie, Brown's wife of nearly a decade. "I was the only person to see the real him," Hynie said.
Called "the hardest-working man in show business," as well as the "Godfather of Soul," Brown had a tour in the works when he died, and an upcoming studio session planned with Aretha Franklin, who was the Queen of Soul in her own right. The two legends were set to record a track written by John Legend, who himself was then an up-and-coming soul-singing star, based on reporting from CNN. For these reasons, and more, the death of James Brown shocked millions of fans. 
After news of Brown's death spread, rapper Snoop Dogg released a statement in which the hip hop star said he was "hurt." Snoop added that Brown was an inspiration for his own music. He continued (via MTV) that although Brown will be missed, "his music and his legacy will live on through me, in every way you can imagine." Referring to Brown's death, another rap star, Nas, said called him "pure greatness," as MTV goes on to report.
Brown was allegedly in financial trouble when he died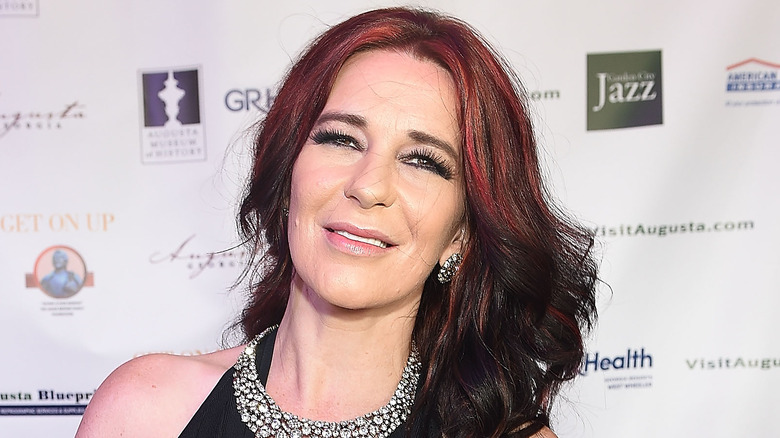 Paras Griffin/Getty Images
In addition to his declining health, James Brown was allegedly in financial trouble prior to his death, based on reporting from the Daily Mail. Despite his long and successful career, by 2006, Brown was virtually broke, Hynie continued (via the Daily Mail). This is often the case as performers age (via Playback.fm).  When Brown died, his widow, Hynie (pictured) was in a California rehab center. When she returned to Georgia, where the couple lived, she found the mansion she shared with star was padlocked. Though Brown worked up to the end, "[W]hen the checks came in they were never as much as he thought they'd be," Hynie continued.
Hynie later discovered that ownership of the property had been transferred by Brown to his lawyer to prevent it from being seized, as the Daily Mail goes on to explain. Over the years, Brown was cheated by a string of business associates and in the waning years of his life, his overall income from royalties and performance fees had steeply declined, as Hynie alleged. James Brown died on Christmas in 2006 and only his manager Charles Bobbitt was present, according to CNN. Brown complained of a burning sensation in his chest just moments before he died, according to Bobbitt. And despite the fact that James Brown's death was ruled to be from natural causes, suspicions of foul play persist to this day, according to CNN.
The soul singer lived with a long list of ailments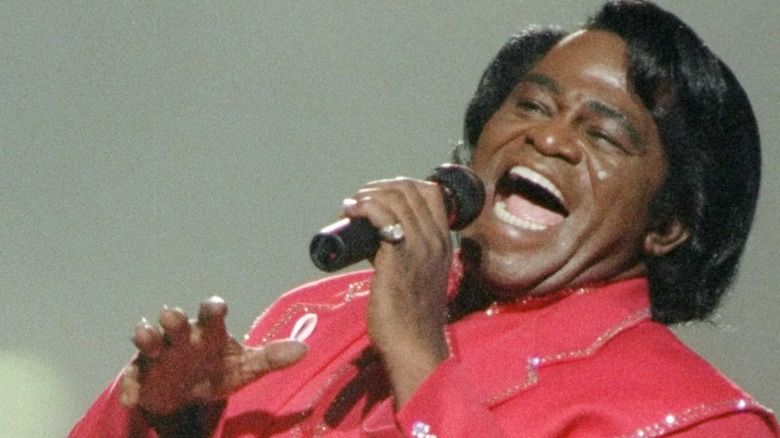 Al Bello/Getty Images
Financial trouble aside, James Brown lived with a number of health issues in his final years on top of the congestive heart failure and pneumonia listed in his autopsy report as his cause of death. The heart condition James Brown suffered was also likely worsened by his long history of drug abuse, as the 2018 Reelz Channel documentary "Autopsy: The Last Hours of James Brown" points out (via IMDb). Many have called for a further investigation into James Brown's death, although no autopsy was performed at the time that Brown died. 
When questioned about the musician's death, Rev. Al Sharpton, a personal friend of the soul singing star, said (via CNN), "I've always had and still have a lot of questions. ... I wouldn't mind a further investigation at all." Allegations of sexual assault also surfaced after Brown's death (per CNN). On top of all that, Brown's widow, Hynie, revealed the superstar lived with severe diabetes, arthritis, and sexual impotence, most of which he kept from the public, as Hynie also told the Daily Mail. 
As his physical health declined, Brown also experienced bouts of paranoia, among other mental health challenges. Hynie also alleged domestic abuse during her marriage with the star. And in the final years of his life, Brown was often confined to wheelchair, according to Hynie. At the end, for all intents and purposes, there were two James Browns: "There was this public image he'd spent years creating and there was the real James Brown I lived with for nine years," Hynie said.