Travis Barker's First Musical Hero May Surprise You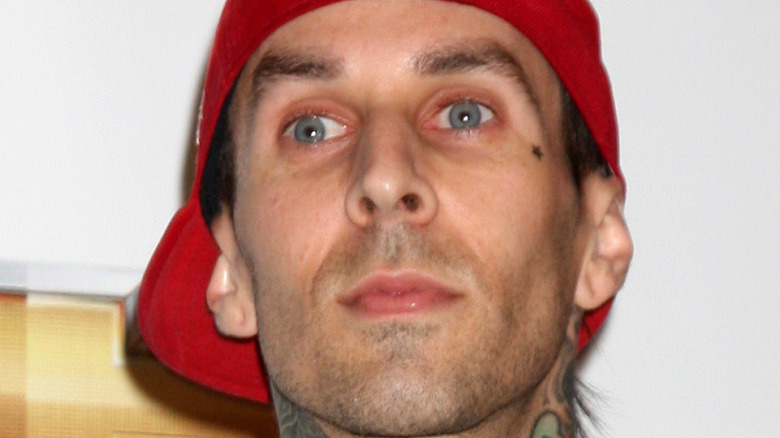 Kathy Hutchins/Shutterstock
Today, drummer Travis Barker may be best known for his marriage to Kourtney Kardashian and his creative musical collaborations, but he got his start with the ska band The Aquabats. His career really took off, however, when he changed bands and joined blink-182 after their original drummer left (via Discogs). Blink-182 had early hit albums like "Enema of the State" (1999) and "Take Off Your Pants and Jacket" (2001), according to AllMusic. In 2008, Barker was involved in a terrible plane accident that left several people dead, and he was seriously injured. His recovery was a long and difficult process, and he eventually returned to playing his favorite instrument.
Barker put out his first solo album in 2011 with "Give the Drummer Some," which showed his range as an artist. He worked with hip-hop stars like Snoop Dogg and Lil Wayne on the project. Since then, Barker has lent his drumming talents to a wide array of other musical projects, including recent team-ups with Machine Gun Kelly and Willow Smith. So how did one of the world's best-known drummers decide to start playing in the first place?
He was a big fan of Animal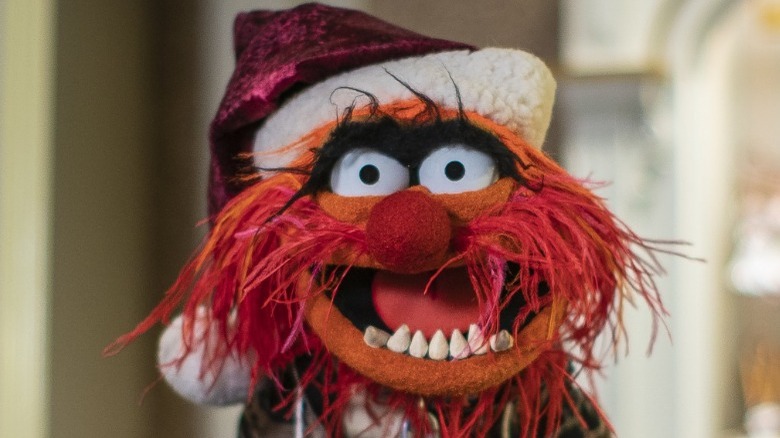 Handout/Getty Images
Travis Barker credits one fictional character as the inspiration for becoming a drummer. He told Drew Barrymore on her talk show in 2021 that Animal from the Muppets is his drumming idol. Seeing Animal play the drums "was like the main reason I picked up drumsticks." He even tweeted to the radio station KROQ that they needed to add Animal to their list of greatest rock drummers, writing, "He is THE BEST!"
His choice in musical heroes should come as no surprise when you consider just how young he was when he started playing. Barker got his first drum set at the age of 4 (via AllMusic), and it's easy to see Animal's influence on him –- both performers have a fierce and high-energy playing style. In 2012, Barker got to live out a longtime dream of playing alongside his childhood hero when he and Animal had a drum battle on "Jimmy Kimmel Live!"
Travis Barker also admires Buddy Rich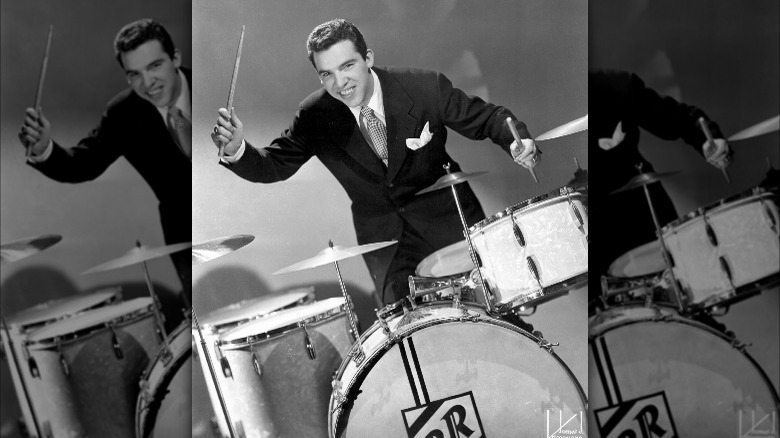 Michael Ochs Archives/Getty Images
The highly animated muppet Animal isn't Travis Barker's only drumming inspiration, however. He told Vevo in a 2016 interview that he thought that Buddy Rich was the greatest drummer of all time. Barker grew up listening to Rich and other jazz artists such as Steve Gadd and Elvin Jones, he explained to Drum! magazine. Barker tweeted that he hopes to get to play with Rich when he gets to heaven.
There are many other drummers that Barker admires. He liked the way Stewart Copeland approached the drums when he was The Police, telling Drum! magazine, "The way he incorporated ska and reggae into rock music was just so refreshing." He is also a fan of legendary Led Zeppelin drummer John Bonham and John Blackwell, who worked with Prince on his "Musicology" album. And, of course, Barker himself is no slouch behind the drum kit –- Rolling Stone magazine named him one of the 100 top drummers of all time in 2016.