Why William Shatner Was Living In His Truck After Star Trek Fame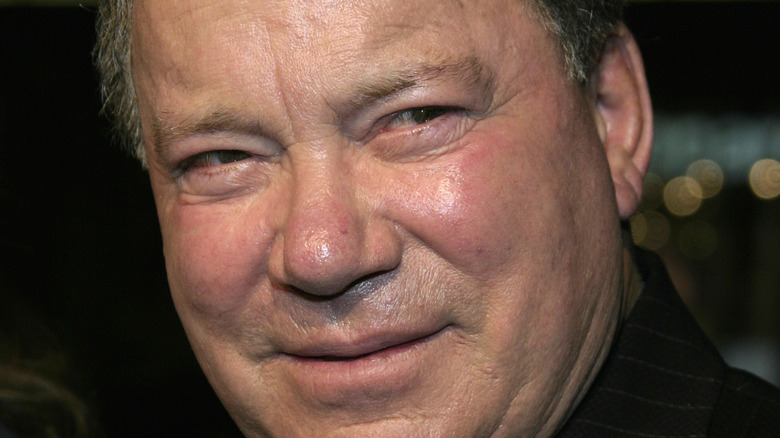 Tinseltown/Shutterstock
Actor William Shatner is all about huge distances. He's 91 but somehow looks 65. As Captain James T. Kirk, he traveled thousands of lightyears exploring strange new worlds. He's been acting for some 70 years. And today he's worth $100 million dollars (via The Richest), after living out of his truck after starring in Star Trek.
Virtually all actors start small, and Shatner was no exception. As a college student in the early 1950s, he secured minor roles in Canadian theater, film, and television. His first on-screen credit (via IMDb) was the 1951 movie The Butler's Night Off, in which he played an unnamed crook. By the mid-1960s Shatner had racked up a long list of credits, mostly supporting roles, but reached Broadway with Tamburlaine the Great (1956) and had a leading role in the film The Brothers Karamazov (1958), according to Britannica.
In 1966, Shatner landed the role of Captain Kirk in producer Gene Roddenberry's second attempt to launch Star Trek, changing his life forever.
Hard Times for Our Intrepid Captain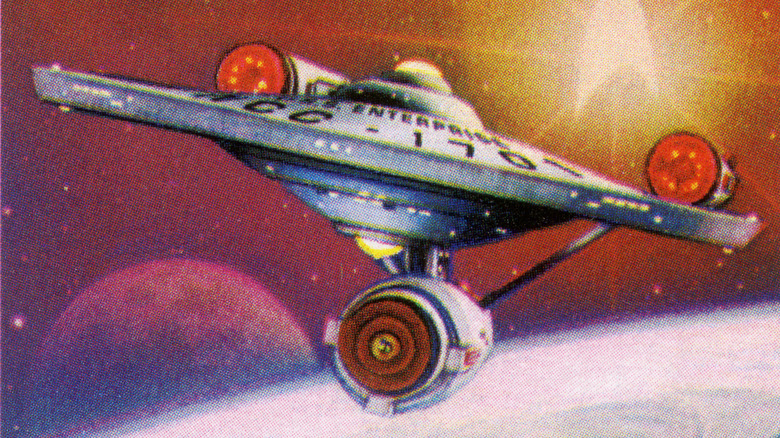 Olga Popova/Shutterstock
From 1966 to 1969, Star Trek captivated its devoted viewers with visions of an incredible human future. Earth's poverty, war, and disease were ancient history. Advanced technology allowed us to teleport from one location to another. The Enterprise and other ships carried humanity on its mission of peaceful exploration of space. Different species worked and lived together as equals, as did Earthlings regardless of race. The series broke ground by bringing in multiple actors of color, including Nichelle Nichols, who pressed lips with William Shatner in what is widely considered television's first interracial kiss, according to Smithsonian Magazine. 
While Shatner's Captain Kirk instantly became a beloved character, Star Trek had a limited audience — its creative blend of science fiction, moral quandaries, utopianism, and allegorical criticism of 1960s events weren't for everyone. Moderate ratings led to slashed budgets, worse time slots, and eventual cancellation in 1969 (via CBR).
Shatner continued on from Star Trek with guest roles in shows like Mission Impossible and Hawaii Five-O over the next couple years, but fell into a financial crisis. He revealed to the U.K. paper Metro: "It was the early 1970s and I was recently divorced. I had three kids and was totally broke." While working he could not afford hotels. "I lived out of the back of my truck, under a hard shell." With him were a dog, a small stove, and a portable toilet.
He described this situation to Parade Magazine as "a little rocky," the understatement of the century. But like Kirk, who was in countless perilous situations, Shatner would bounce back.
Here Comes the Money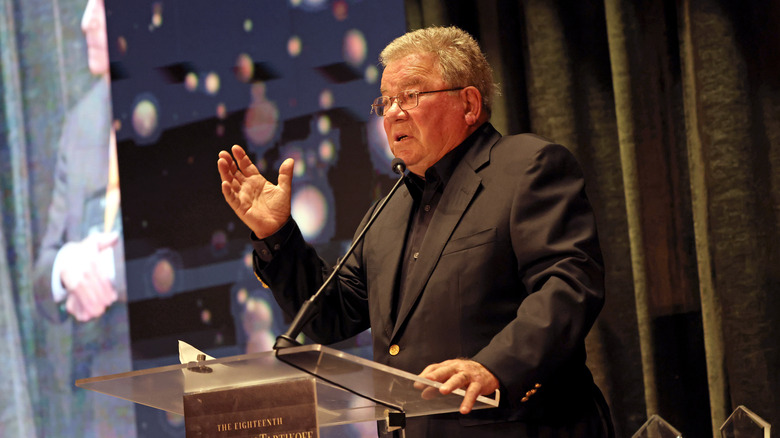 David Livingston/Getty Images
Star Trek remained in the public consciousness through syndication and reruns (via CBR). Its fan base grew during the early 1970s, and soon William Shatner was back as Kirk, voicing the captain in Star Trek: The Animated Series. Though it only ran for 22 episodes, it reunited nearly the entire cast to voice their characters, gave elated fans new stories, and made clear to Hollywood that Gene Roddenberry was not content to let his dream wither and die.
Momentum continued to build until Roddenberry successfully pushed for and co-produced Star Trek: The Motion Picture (1979), Shatner's triumphant return to live-action science fiction. The film was a massive financial success, and spurred more films in the 1980s and 90s that each granted the actor a larger salary. Shatner went from making $5,000 per episode of the original show to millions of dollars per film (via Globe and Mail). His days of worrying about money were over.