What Was Hells Angels' Founder Sonny Barger's Net Worth When He Died?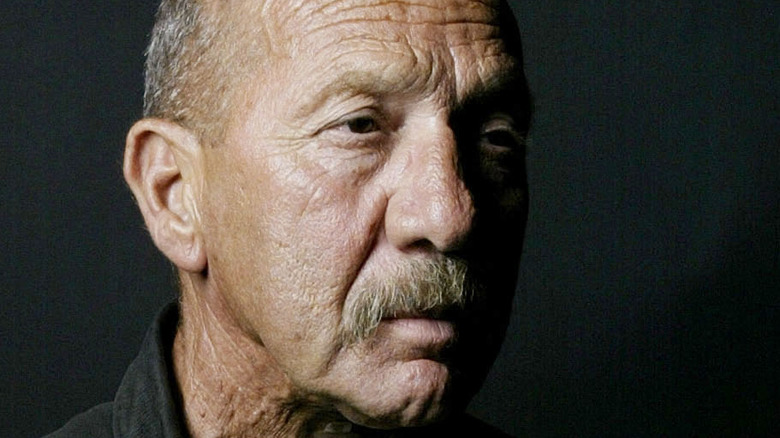 Scott Olson/Getty Images
On June 29, long-time Hells Angels member Sonny Barger died at the age of 83. His death was confirmed in a Facebook post Barger wrote before he died. The death of Sonny Barger was also confirmed by his attorney, Fritz Clapp, speaking with NBC News. According to Clapp, Barger died in his home after living with liver cancer. "I've lived a long and good life filled with adventure. And I've had the privilege to be part of an amazing club," Barger's self-penned posthumous Facebook post read.
For his part, Barger helped launch the Oakland, California chapter of the club in 1957, a group for which he'd remain a spokesman throughout his life (via Britannica). In 2001, Barger also co-authored ​​"Hell's Angel: The Life and Times of Sonny Barger and the Hell's Angels Motorcycle Club," a memoir of his time with the gang, including the infamous Rolling Stones concert at Altamont Speedway which Barger attended (via NBC News). Having devoted his life to a passion for motorcycles, and as the very visible public face of the motorcycle club, with both acting and book credits, Barger had a respectable net worth at the time that he died.
Years in the public eye paid off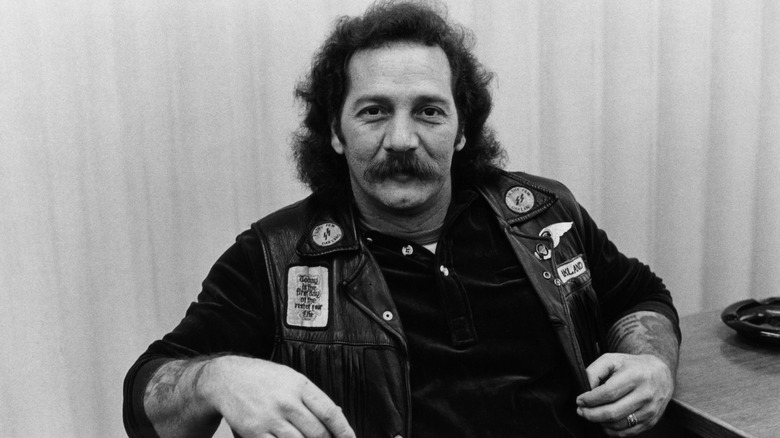 Janet Fries/Getty Images
At the time that long-time Hells Angels member Sonny Barger died, his net worth was $500,000, as Celebrity Net Worth explains. On top of his work representing the Hells Angels organization, Berger was also a film and TV producer and an actor with a long list of credits. Most notably, he appeared in the hit TV series "Sons of Anarchy" on the FX network (via IMDb). Barger was a successful author, publishing several books, both fiction and non-fiction. As president of the Hells Angels in the late 1950s and the early 1960s, Barger helped the organization coalesce into one national organization, as Celebrity Net Worth goes on to note.
In his Facebook message, composed for posting after he died, Barger also wrote, "Although I've had a public persona for decades, I've mostly enjoyed special time with my club brothers, my family, and close friends. Please know that I passed peacefully after a brief battle with cancer. But also know that in the end, I was surrounded by what really matters: My wife, Zorana, as well as my loved ones. Keep your head up high, stay loyal, remain free, and always value honor."