How A Reverend Was Unexpectedly Killed During A Common Church Ceremony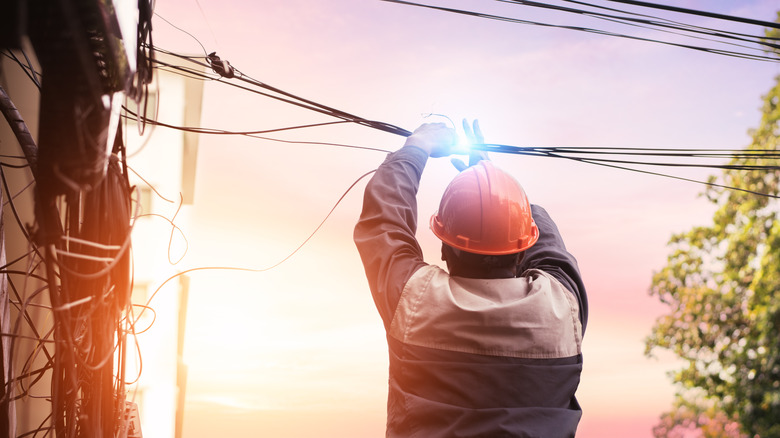 Sunshine Studio/Shutterstock
Out of the 42,882 occupational fatalities that occurred between 2003 and 2010, 1,738 were caused by electrocution, according to the Electrical Safety Foundation International. But, coming into contact with electric currents isn't always a death sentence, as WebMD explains. However, in extreme cases, the exposure ravages the body. Per Healthline, electric currents can burn tissue, which can lead to organ failure. Moreover, it can disrupt the natural rhythmic beating of a heart (via Science Focus). This is fatal unless the heartbeat is quickly regulated. The Naked Scientists reports that there is a higher chance of death when the skin is wet as wet skin reduces the body's electrical resistance.
CBS News writes that this is exactly what happened to Kyle Lake, a pastor at the University Baptist Church in Waco, Texas. The Waco Tribune-Herald states that Lake had an impressive resume. He graduated from Baylor University in 1994 with an art degree. Soon after, he attended Baylor's Truett Seminary and received a master's of divinity in 1997. Prior to being a pastor at the University Baptist Church, Lake had been an intern at Saddleback Community Church in Orange County, California.
Lake was also an author and wrote two books regarding his faith (per Baptist News Global). Additionally, he was a dedicated husband and father. In 1998, he married his wife Jennifer and the couple had three children together (via Relevant Magazine). In 2005, Lake was in the midst of performing his clerical duties when the unthinkable occurred.
Hundreds of people witnessed his death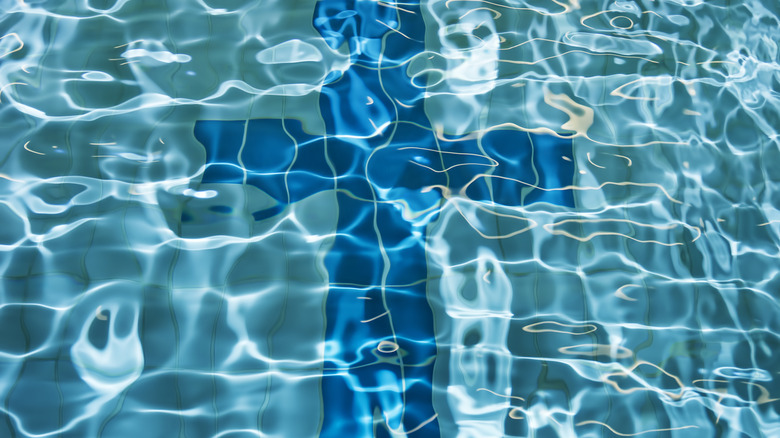 UllrichG/Shutterstock
On October 30 of that year, the University Baptist Church was filled to the brim with 800 attendees, as Baptist News Global notes. That day, NBC News states that Lake was baptizing a woman. As he made his way into the baptism pool, the water was likely above his waist. While standing in the water, Lake reached for a microphone to ensure that everyone could listen to him perform the ceremony. As he grabbed the microphone, Lake was electrocuted in front of the 800-person crowd.
According to CBS News, he was rushed to Hillcrest Baptist Medical Center where he was pronounced dead. Kyle Lake was only 33 years old and had been a part of the church for nine years. The woman he was baptizing was unhurt. Ben Dudley, the church's community pastor, explained that everyone was confused about what they had witnessed. As he put it, "Everyone just immediately started praying."
Dudley, Per NBC News, added that the community would find a way to get through the tragedy. Shortly after, Baptist News Global states that the church released a statement that read "We are confident that Kyle is in heaven today because of his trust in Jesus Christ as his savior."
The aftermath of Kyle Lake's death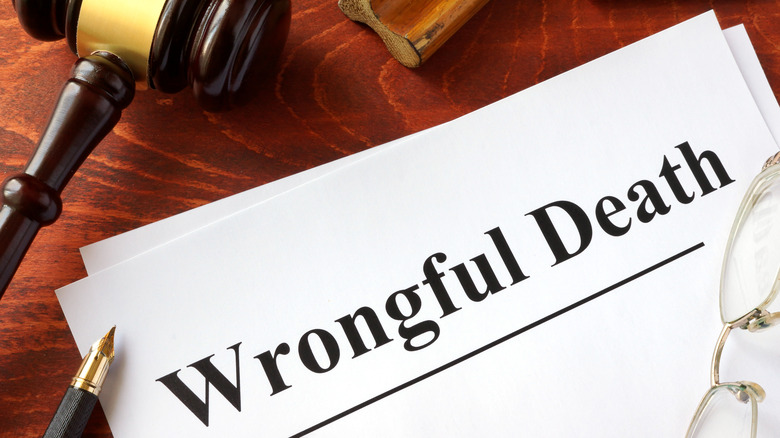 Vitalii Vodolazskyi/Shutterstock
In the months following Lake's death, the Midland Reporter-Telegram reported that his family had filed a wrongful death suit against MP Electric, a Waco-based electrical contractor. Lake's widow, Jennifer, filed the suit on behalf of herself and her three kids with Lake. In it, she states that MP Electric's baptist heaters were badly designed. Per the Church Outlet, this device ensures that the water in the baptism pool isn't too cold. That being said, the lawsuit alleged that the heaters had overheated prior to Lake's death. This resulted in the exposure of the heater's electrical components. When the pool was filled, the electrical currents made their way into the water.
Ultimately, this created "an invisible but fatal hazard for anyone entering in the baptistry" (via the Midland Reporter-Telegram). According to Chron, Lake's family was able to settle the lawsuit with MP Electric shortly after. However, specifics on what has been described as "financial resolution" have never been released. In 2007, Lake's family created the Kyle Lake Foundation. The nonprofit's goal is to carry on Lake's love for God and his faith.
The Waco Tribune-Herald writes that Lake's father, David Lake, went on to write "That's Kyle," a biography about his son for his grandchildren. In 2011, David Lake told the publication just how special Lake was. David stated "He was such an outstanding young man, very caring. We still have people contact us about Kyle's impact on their lives."