What Happened To Cassie Jo Stoddart's Murderers?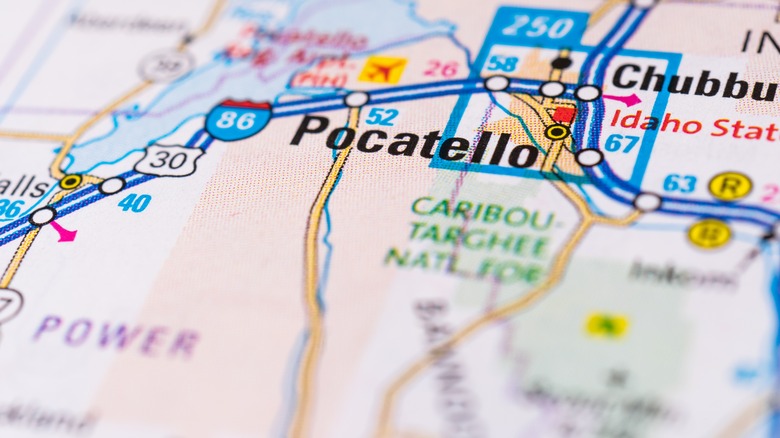 Alexander Lukatskiy/Shutterstock
The Cinemaholic writes that on September 22, 2006, 16-year-old Cassie Jo Stoddart was house-sitting in Pocatello, Idaho for her aunt and uncle. What began as a fun night hanging out with friends abruptly turned fatal. According to All That's Interesting, Stoddart was a well-liked and straight-laced high school student. On the night of her death, she invited her boyfriend, Matt Beckham, to the house. Later, Beckham asked his friend Torey Adamcik to join them. Adamcik did so and brought along his friend Brian Draper. Stoddart reportedly knew both boys, and Adamcik and Draper left a few hours later. Shortly after, the power inside the home went out.
Morbid Tourism reports that both Stoddart and Beckham were unnerved by this. Beckham called his mother and asked if he could spend the night with Stoddart. His mother refused this request but did say that Stoddart was welcome to sleep over at their home. In a fateful decision, Stoddart rejected the invitation in order to care for the pets that her aunt and uncle had entrusted her with. At around 10:30 p.m., Beckham left the home.
Per All That's Interesting, Beckham then called Adamcik to make plans, but Adamcik claimed he was at the movies. In reality, both Adamcik and Draper were still inside the house and were hiding in the basement. Before leaving, they had unlocked a door and returned to the home (via The Cinemaholic). Now that they knew that Stoddart was alone, Adamcik and Draper's sinister plan got underway.
The murderers wanted to be famous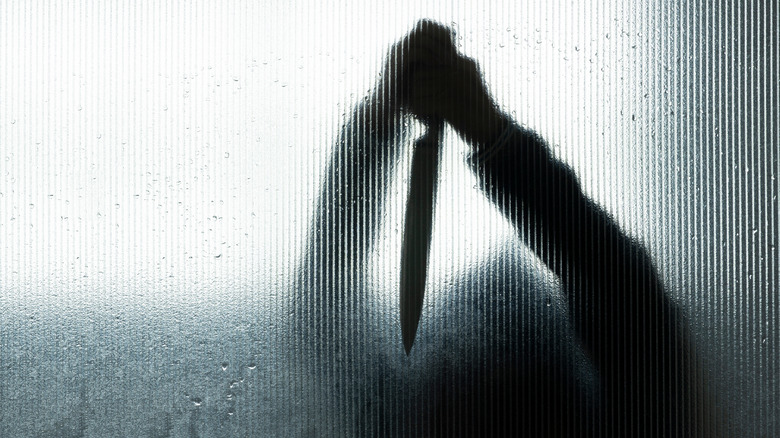 Mitch Saint/Shutterstock
The Cinemaholic reports that Adamcik and Draper later claimed that they had snuck back into the home to scare Stoddart. When they emerged from the basement, however, they proceeded to stab her 30 times. It was later determined that 12 of those stabs were fatal (via All That's Interesting). On September 24, Stoddart's family returned to their home and found her lifeless body in the living room. According to the Idaho State Journal, investigators quickly determined that Adamcik and Draper were the last to see Stoddart.
Adamcik was interviewed that same day and stated that he and Draper went to a movie theater after they left the home. Per All That's Interesting, he was unable to say what movie they had seen. Soon after, Draper escorted the authorities to Black Rock Canyon near Pocatello. There, the boys had hidden evidence, including knives, masks, and a videotape. Adamcik and Draper had filmed themselves planning Stoddart's murder and their reactions to killing her.
All That's Interesting explains that Adamcik and Draper also mention Ted Bundy, the Zodiac Killer, and the Columbine school shooting in the video. Per the Idaho State Journal, Draper states, "we're going to make history." He added, "I feel like I want to kill somebody. Uh, I know that's not normal, but what the hell." The Spokesman-Review writes that Adamcik and Draper, who were then 16, were subsequently charged with first-degree murder and conspiracy to commit first-degree murder.
Their life sentences have been upheld
Vadzim Mashkou/Shutterstock
Despite being minors at the time of Stoddart's murder, Adamcik and Draper were tried separately as adults (via KPVI). According to The Cinemaholic, Draper was found guilty of first-degree murder and conspiracy to commit first-degree murder in April, 2007. In June of that year, Adamcik was convicted on the same charges. Lad Bible states that they were both sentenced to life in prison without the possibility of parole. Furthermore, they received 30 years to life for the conspiracy charge. In the years following Stoddart's murder, Adamcik and Draper have attempted and failed several times to appeal their convictions.
In 2011, Draper requested a new trial (via another article from the Idaho State Journal). The Denver Post writes that his attorney claimed that his young age was to blame for his actions. Ultimately, the Supreme Court upheld his life sentence. In 2016, another article from KPVI reported that Adamcik appealed on the grounds that his sentence had violated his 8th Amendment right, which Cornell Law School explains forbids cruel and unusual punishment. This appeal came as the Supreme Court ruled that minors who received life sentences could contest their verdicts.
Per the Idaho State Journal, the Supreme Court upheld Adamcik's sentence in 2017, citing the disturbing video that Adamcik and Draper recorded. In 2019, Adamcik once again petitioned for a new sentence (per KTVB). His request was denied. As of 2022, Adamcik and Draper are incarcerated at Idaho State Correctional Institution in Kuna (via The Cinemaholic).