The Real Reason The Original Investigation Into Brook Baker's Murder Stalled Out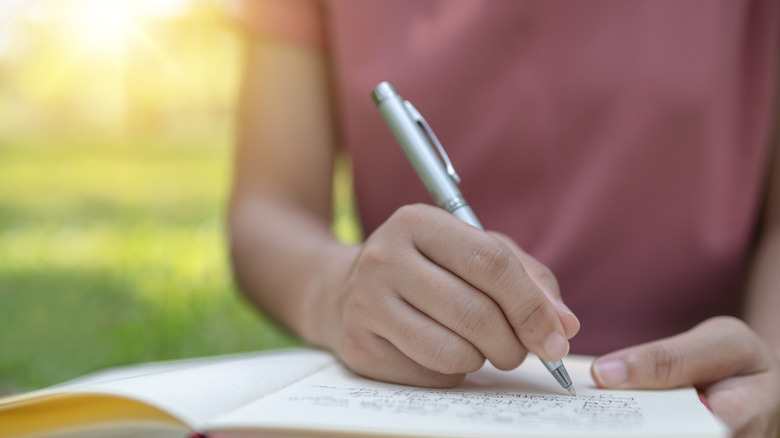 Onchira Wongsiri/Shutterstock
In 1997, Brook Baker was a journalism student at Vincennes University, Indiana (via WTWO). Per The Trailblazer, those who knew her described her as a headstrong 19-year-old who had big dreams. Baker was the editor of her school's newspaper and her former journalism professor, Michael Mullen, told the publication, "When she was around, you knew she was there. Brook was ambitious, fearless, and had a great personality. She was not afraid to approach people and loved to learn new things." Tragically, Baker's young life would come to an end just as it was getting started.
The Cinemaholic writes that in September of that year, she was violently murdered at her off-campus home. According to Oxygen, Baker's body was discovered by her brother. It was later determined that she had been stabbed 11 times and that she had died from blood loss (via The Cinemaholic). Baker had also been brutally raped by her attacker. Despite this, Hal Johnston, a former prosecutor, told WTWO, "The last moments on this earth were horrific for her, but she put up a hell of a fight."
As authorities investigated the crime scene, they found some peculiar clues. The water had been left running in the bathtub with towels inside (per Oxygen). In addition, a soapy knife was discovered in the kitchen sink. It was later determined that this was the murder weapon. Police, however, had no idea who had murdered Baker.
The persons of interest were a dead end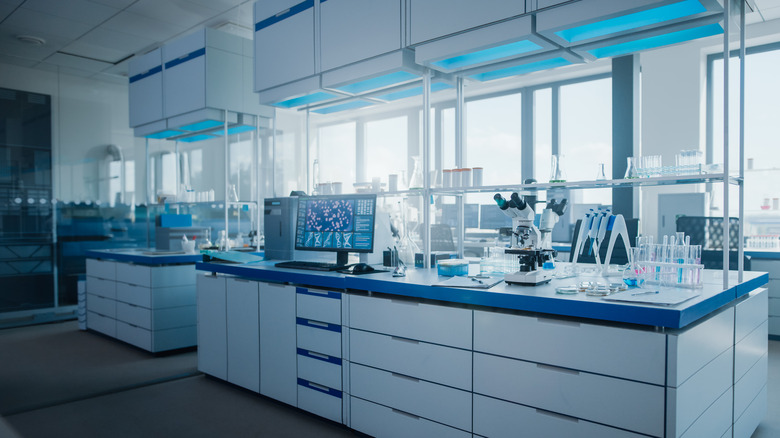 Gorodenkoff/Shutterstock
Oxygen reports that investigators lacked direction regarding Baker's murder investigation. It was clear that no one had broken into the home.There were also no witnesses (per The Cinemaholic). That being said, the authorities began to focus on three persons of interest who may have had a motive to kill Baker. One was a student with whom Baker had interacted the night of her murder. There was another fellow student who was reportedly infatuated with Baker. Lastly, her landlord had a record of sexual harassment. Each of the men provided the authorities with a DNA sample, but none was a match.
As those leads were a bust, authorities began to surmise that Baker's journalistic work may have gotten her killed. E! Online writes that at the time of her death, Baker was investigating a rape that occurred at one of her university's fraternities. According to "One Deadly Mistake" on Oxygen, she "was receiving threats about doing this story" (per E! Online). Oxygen explains that investigators decided to take DNA samples from several fraternity members. WTWO states that they went as far as traveling to other states to collect DNA. Their efforts were fruitless; there were no matches.
Then in July 1999, Erika Norman, a fellow student at Vincennes University, was reported missing (via The Cinemaholic). Per WTWO, the scene at her home was eerily similar to Baker's murder. The water in the tub had also been left running. Although they did not have Norman's body, they did have a suspect's name.
It took two years for investigators to catch the killer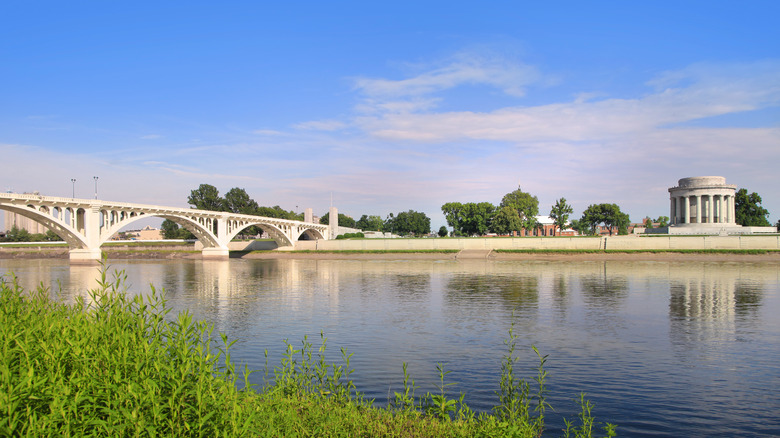 SNEHIT PHOTO/Shutterstock
Prior to her disappearance, WTWO explains, Norman had been seen with a local Vincennes man named Brian Jones. According to Oxygen, Jones told authorities that he and Norman had seen a movie together. He also admitted that he knew Baker. Jones provided investigators with a DNA sample and granted them permission to search his car and home. Ultimately, Jones was a match for the DNA that was on Baker's remains. Around the same time, Norman's remains were discovered in Illinois. Her DNA was a match to blood found in Jones' car. Jones was arrested and charged with both murders.
Per The Journal Review, Jones was convicted of Baker's murder in December 2000. He was sentenced to life without the possibility of parole. Prior to this, Jones had already pleaded guilty to Norman's murder. He had agreed to a plea deal that ensured he would not receive the death penalty for Baker's murder if he confessed to killing Norman. For Norman's murder, Jones was sentenced to 60 years in prison.
As of 2022, The Cinemaholic states, Jones is still incarcerated at the Wabash Valley Correctional Facility in Carlisle, Indiana. Oxygen reports that if it weren't for Norman's murder, it's likely that Baker's case would remain unsolved. Baker's memory continues to be honored. The Trailblazer writes that every year since 1999, the Indiana Collegiate Press Association has presented one student with the Brook Baker Indiana Collegiate Journalist of the Year Award.