How A Postseason Loss Led Kobe Bryant To Turn Down A Starring Role In A Spike Lee Film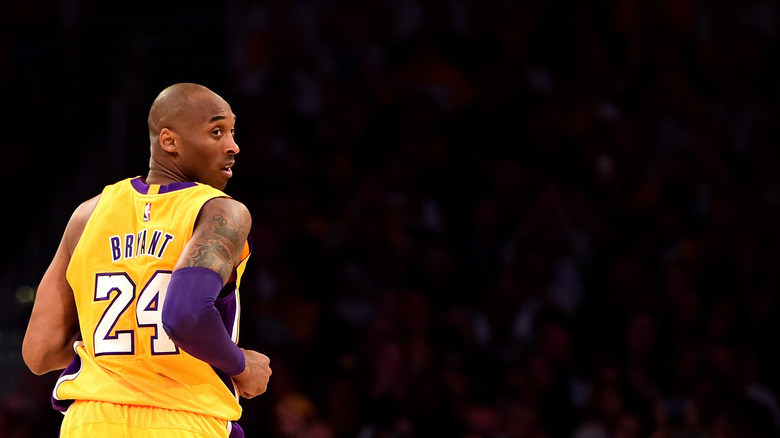 Harry How/Getty Images
In 1997, 18-year-old Kobe Bryant and the Los Angeles Lakers were battling the Utah Jazz in the Western Conference semifinals, and things were not going well. The Lakers had won one game and lost three. It was Game 5, and Bryant's shot at the buzzer for the win hit nothing but air. Tied, the game went to overtime, where Bryant let fly three more airballs in the first few minutes (via Sportscasting). A disastrous series ended with a final Lakers defeat. The Jazz went on to win the conference, but lost to Michael Jordan and the Chicago Bulls in the NBA championship.
At about the same time, director and producer Spike Lee was beginning to cast He Got Game, a film in which a man imprisoned for accidentally killing his wife must convince his son, a top high school basketball recruit, to play for a specific university. The state governor, an alumni of this university, has made the man, Jake Shuttlesworth, a deal. If he can get the young superstar Jesus Shuttlesworth to play for Big State, Jake can leave prison early. It's an intense story of clashing interests and strained relationships. Spike Lee got Denzel Washington to play Jake. Then he tracked down Kobe Bryant.
Basketball First
DFree/Shutterstock
According to Bleacher Report, in the summer of 1997 Spike Lee asked Kobe Bryant to play Jesus Shuttlesworth. Lee wanted a young basketball professional to bring authenticity to the role. And whoever got the part would suddenly have big Hollywood credentials and an even higher profile, not to mention bragging rights over getting to ball one-on-one against Denzel Washington. "I want you to be part of it," Lee told the Laker. The response was unambiguous. "Thank you but no thank you," Bryant said. "This summer is too big for me."
Shaken by the crushing defeat against the Jazz and his own poor shooting, Bryant had a comeback to prepare for. Remember, this was his rookie season and he wasn't even a full-time starter (via Sportscasting). He had to focus on improving his game, or his chance of starting, or even his career could be in jeopardy. "I couldn't sit still," Bryant said later. "I wanted to work out and train all the time... I felt like I needed all my resources dedicated to preparing myself for the season. I don't really have time for a film."
The Lakers finished 3rd and 4th in the West the next couple years. Then Bryant and the team won the 1999-2000 NBA championship. Meanwhile, Lee went looking for another NBA star, and found one.
The Man Who Became Jesus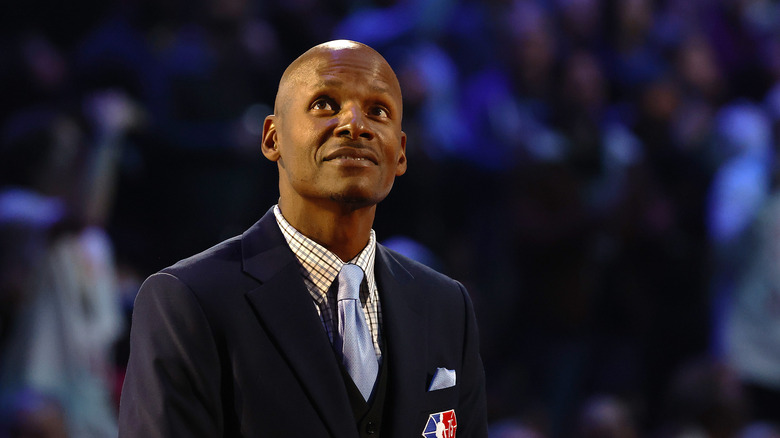 Tim Nwachukwu/Getty Images
Spike Lee found his Jesus Shuttlesworth in Ray Allen, another rookie. Allen played for the Milwaukee Bucks at the time, and Lee invited him to audition. "I had no clue what I was doing," Allen said. "I thought Spike lost his mind... Spike told me he doesn't want an actor that tries to play basketball; he wanted a basketball player that we could help get to act. During the audition period, Denzel, on the last day, vouched for me and said, hey, this is the guy, this is the one" (via Basketball Network).
It is now difficult to imagine anyone else playing Jesus Shuttlesworth, an iconic role in one of the greatest basketball films ever made. The nickname "Jesus Shuttlesworth" stuck with Allen throughout his soaring career. But Bryant and Lee did eventually work on a film together. Kobe Doin' Work is a Lee-directed documentary from 2009 that follows Bryant through an ordinary day as an NBA superstar.