Paul McCartney's Failed Animated Concert Film That Featured A Pipe-Smoking Mouse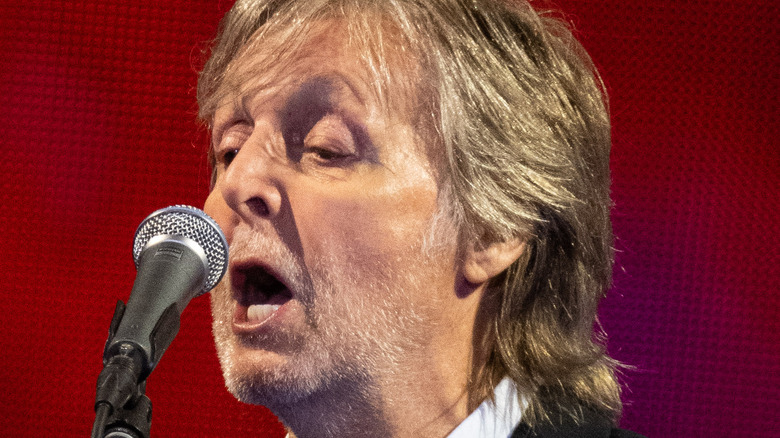 Harry Durrant/Getty Images
It's curious how great success in one venture opens up doors to others. Are athletes' careers finished once they can no longer partake in the sport in which they made their name? Well, sometimes, but often they become commentators, or coaches, or respected business people instead.
Wrestling legends become acting and presenting stars too, as in the case of John Cena. According to Celebrity Net Worth, Cena has been able to try his hand at everything from wrestling to presenting and rapping, and has accrued a net worth of $80 million in the process. Celebrity status goes a long way when you're looking to venture into a new field, it seems.
In the music world, Paul McCartney is surely one of the greatest success stories of all time. Naturally, it was a humble little band called the Beatles that catapulted him to superstardom, but he remains a singing and songwriting force to be reckoned with. Per Celebrity Net Worth, he is now worth a remarkable $1.2 billion. Not every single project of his turns to gold, however. One particularly odd mouse-centric concert film he devised failed to take off.
The wonderful weirdness of The Bruce McMouse Show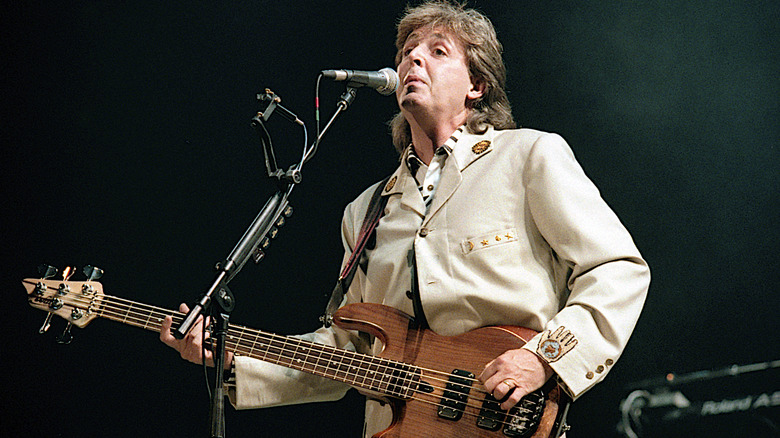 mark reinstein/Shutterstock
Paul McCartney, of course, isn't just a former Beatle, or a solo performer. He and Linda McCartney created Wings in 1971, per AllMusic, a band that would also feature talents from Grease Band and the Moody Blues. Though Paul McCartney and Wings went on to enjoy the renown a Beatle would typically attract, one interesting little personality didn't make much of a splash for them: Bruce McMouse.
When it comes to iconic animated mice, the buck really starts and stops with Mickey and Minnie. Mickey Mouse, according to Time, debuted in 1928's "Steamboat Willie," and has been delighting generations for almost a century. There's always room for more adorable little rodents in our lives, though, and this may have been part of McCartney's reasoning behind his odd concert film.
McMouse, Rolling Stone reports, came from an idea the ever-creative McCartney wanted to explore. He was inspired to create an animated story of a group of mice. He wanted to tell their tale in an odd film, combined with footage from several shows Wings played during a 1972 tour. The juxtaposition of live action and animation is a difficult one to pull off well ("Space Jam" being something of an outlier), and the lengthy project wouldn't see the light of day for some time.
A small, furry piece of Paul McCartney history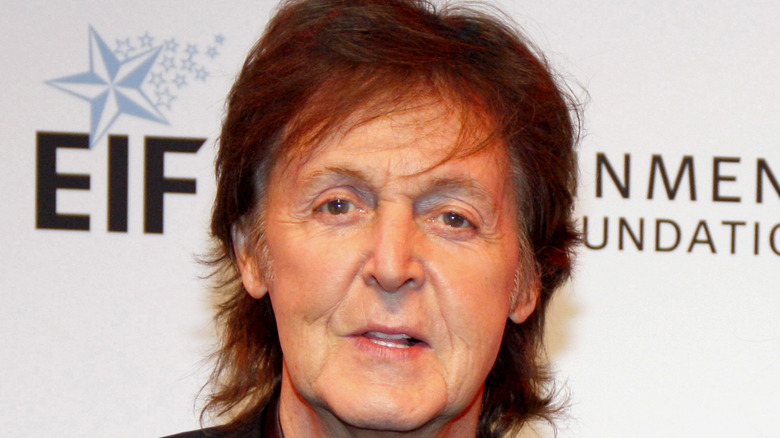 Tinseltown/Shutterstock
Rolling Stone goes on to report that the film, dubbed "The Bruce McMouse Show," features voice acting from the McCartneys themselves, among others, and sees the mice and their furry friends watching Wings performances. In the late 1970s, the project was seemingly abandoned.
In late January of 2019, almost 50 years after "The Bruce McMouse Show" was seemingly consigned to the big box marked Forgotten Historical Oddities, it was given a limited and exclusive showing in certain movie theaters.
That April, per Paul McCartney's official website, it was digitally released for those who couldn't access these screenings. Per the press release, "The Bruce McMouse Show" kicks off with the band playing "Big Barn Bed." From there, "the camera takes us down through the floorboards into this charming animated world. We see Bruce McMouse regale his children with stories from his past, when son Soily rushes into the room in a whirlwind of excitement announcing that "The Wings" are playing above them."
It's quite a spectacle, all told, and McCartney's many fans are sure to enjoy this lost gem.