Metallica's James Hetfield Lost His Mother At A Young Age In The Most Tragic Way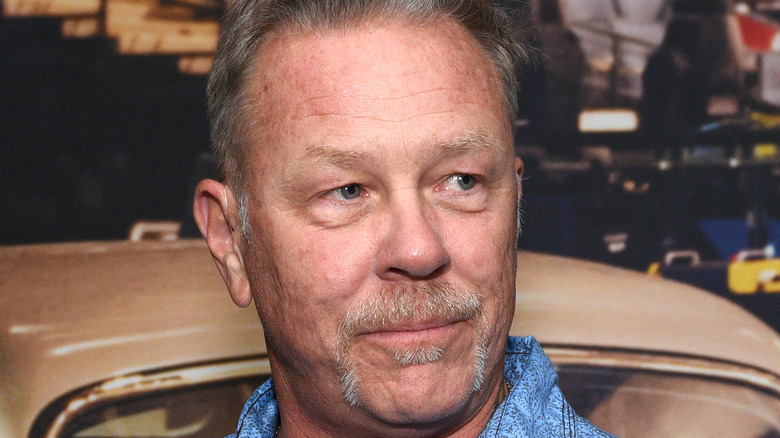 Michael Tullberg/Getty Images
James Hetfield, the co-founder and lead vocalist of Metallica, has been open about his upbringing during interviews conducted throughout the years. He was born in California in 1963 to Virgil Hetfield and Cynthia Bassett Hetfield. His parents were Christian Scientists, and the couple raised their children with the same belief system, according to Metalhead Zone. Christian Science is a religious denomination that was established in the U.S. in 1879.
One of the important teachings of the religion is spiritual healing, which discourages members of the sect to seek healthcare from medical professionals, per Coalition. Instead, they pray to God for help and healing. The religion also has its own nursing facilities that offer non-medical help to those who are sick. Despite this belief, however, Christian Science notes that seeking medical treatment is not prohibited — only discouraged — and members have the free will to make decisions regarding their medical conditions and other aspects of their life.
Growing up, Hetfield had to be excused from health class, as his parents didn't allow him to learn about illnesses and medicine. Hetfield and his siblings also weren't brought to a doctor, and their parents relied on prayers to keep them healthy.
The death of his mother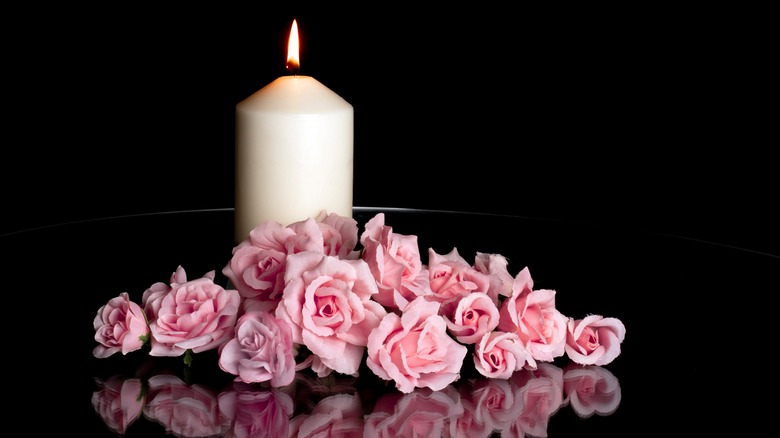 rafa jodar/Shutterstock
James Hetfield was 13 years old when his parents divorced, and it was tough for the teenager. Then, a few years later, his mother's health started to deteriorate. It turned out that she had cancer, but she refused treatment because of her strict Christian Science beliefs. "We watched my mom wither away," Hetfield said, per "Birth School Metallica Death." In 1980, when Hetfield was 16 years old, his mother passed away.
The loss was another devastating blow for Hetfield, and he partly blamed his father for his mother's death. The Metallica frontman said her mother had to step up after the divorce in order to support him and his sister. In an interview, Hetfield revealed that he felt a sense of abandonment after his parents' divorce and his mother's death. He had no chance to grieve, as there were no special funeral rights held for Christian Scientists. "That's another part of the religion that didn't do well for me," Hetfield shared.
The Metallica song inspired by James Hetfield's mother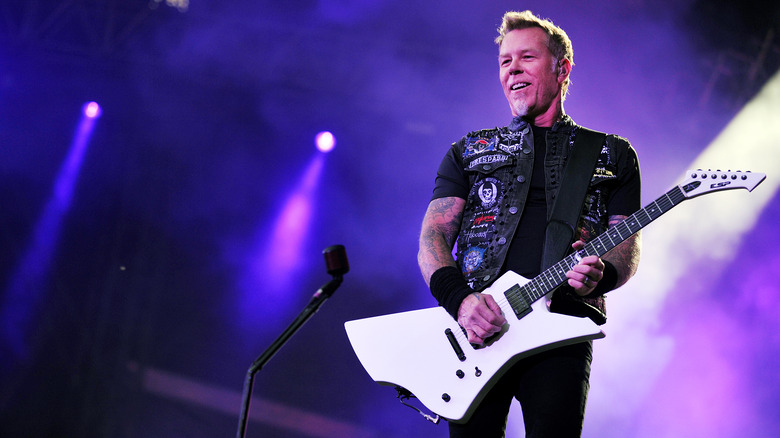 yakub88/Shutterstock
To cope with the loss, James Hetfield turned to music. One song, in particular, was about his mother's death. In a Mojo magazine interview, per Song Facts, Hetfield explained that the song "Mama Said" from Metallica's sixth studio album titled "Loud," was, in his words, "like a prodigal son song." The song talks about the questions Hetfield had that were left unanswered because of his mother's death, and how he dealt with his grief. One line reads, "I'm not all you wished of me / But a mother's love for her son unspoken help me be."
Although he was brought up in a strict Christian Science household, Hetfield no longer practices the religion. Instead, as he told Clique, he believes in a higher power that he sees everywhere in the form of people around him. "He, she, it ... whatever ... I see it everywhere. It is everything to me. And if I choose to see it, it makes me feel better," he stated. Hetfield has since found closure regarding the death of his mother. He said that he visited her gravesite and asked her all sorts of questions that he thinks he'll eventually get the answers to.