How James Caan's Son Almost Killed A Man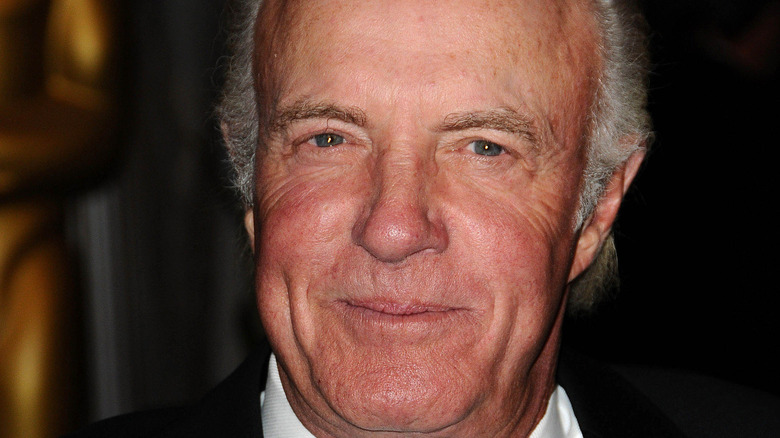 s_bukley/Shutterstock
James Caan was one of the most charismatic movie stars in the '70s and is most popularly known as the actor who played Sonny Corleone in "The Godfather." He also appeared in other noteworthy movies including "El Dorado," "Brian's Song," "The Gambler," and "Funny Lady," among others. Throughout the '70s and '80s, however, Caan experienced troubles in his personal life. Per The New York Times, he ended two marriages and his sister died of leukemia. The two had a very close relationship, and the actor even called her his best friend.
The devastating blow of losing his sister and the end of his marriages made Caan turn to cocaine. In fact, his cocaine use was highly publicized, but the actor said that he didn't do half of the things that were reported in the media. According to Cigar Aficionado, Caan went into a downward spiral and blew off his money to the point of being broke. At that point, the actor lost his passion for acting and took a self-imposed break from his craft.
His son went after a drug dealer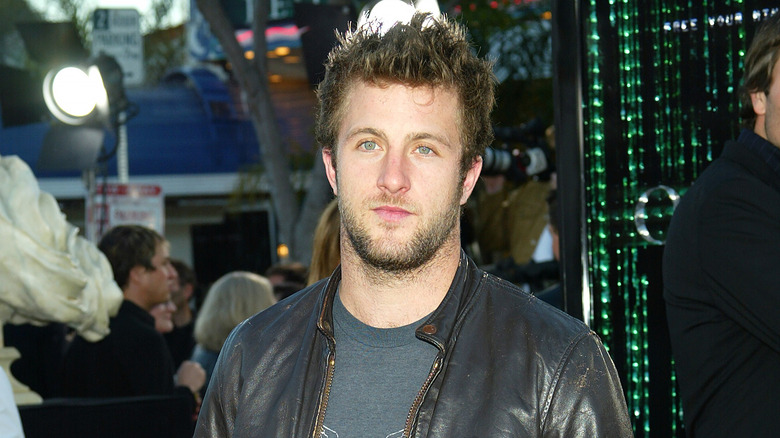 DFree/Shutterstock
James Caan tried to shield his children from his battle with drugs, but he later realized that he didn't fool them, particularly his son, Scott. He recalled an incident when Scott, who was then about 15 or 16 years old, took a baseball bat and attempted to beat up a drug dealer. "He was going to kill him . . . It's like crying out of one eye and smiling out of the other, you know? That was like the rude awakening," Caan said (via Cigar Aficionado).
Caan had mixed feelings about the incident. He was surprised that his son knew about his drug use, as he thought he didn't have an inkling about it, but the fact that Scott was willing to attack a man with a baseball bat showed him just how much he cared, as reported by Time. That event pushed Caan to be a better example to his children, and he checked himself into rehab. The actor said he hated cocaine, which made it easier for him to get off the drugs. He also had time to reflect on himself and said that he deserved better than what he was doing to himself by using cocaine.
Scott Cann on his father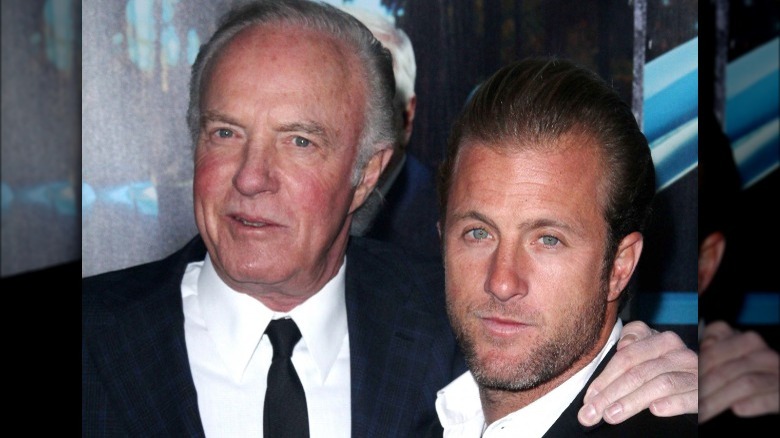 s_bukley/Shutterstock
Scott Cann, who followed in his father's footsteps and became an actor, talked about their relationship. James admitted that their father-son relationship was a bit dysfunctional because of his drug use, but they eventually formed a tight bond, with James calling Scott his best buddy, as reported by People. Scott said that he never resented his father, and although he made bad decisions that affected him, he was always there for him "no matter what."
In an interview with Esquire, James shared how his parenting style was the opposite of his father's. He never hid from his son when he cried, and he always made it a point to tell him that he loved him. And throughout the challenges he went through in his life, James said that Scott was attached to his hip. In 2010, the two worked together on a movie titled "Mercy," and in an interview with the Los Angeles Times, the two men agreed that they both take their work seriously, but Scott stated that his father always made family his number one priority. "Not that he didn't love it, but his family was more important," he said.