James Caan Dreamed Of A Career In Pro Football Before Hitting It Big In Hollywood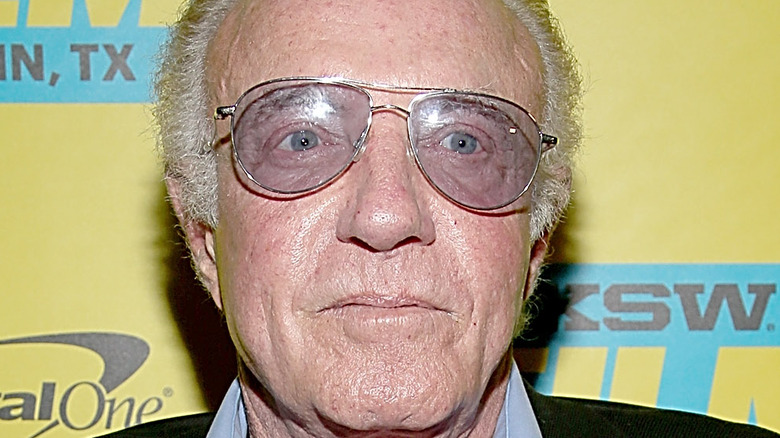 Gary Miller/Getty Images
With a formidable physical presence and roles like Sonny Corleone from "The Godfather," actor James Caan, who died on July 6 at the age of 82, banked on that tough persona for a film career lasting some six decades in Hollywood (via Caan's filmography, as posted on IMDb). At several points throughout that long career, Caan also starred in several football feature films, one of the most brutal sports of them all to play. Most notably, Caan appeared in the 1971 TV movie "Brian's Song" (via IMDb).
In that Emmy and Golden Globe-nominated movie, Caan played the real-life NFL athlete Brian Piccolo, opposite Billy Dee Williams as Chicago Bears football star Gale Sayers. Caan also appeared in the 1993 movie "The Program," in which the Oscar-nominated actor played a high-profile college football coach named Sam Winters (per IMDb). For both those parts, Caan likely drew on his own life experience and the days when he tried to make the football team at one of America's elite football universities. 
James Caan graduated high school at the age of 16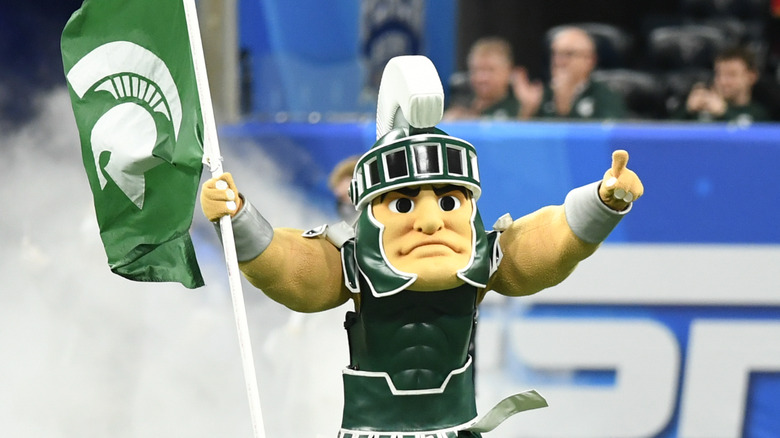 Adam Hagy/Getty Images
In 1956 the Bronx-born actor James Caan graduated high school at the age of 16 ("They couldn't wait to get rid of me," he told the Los Angeles Times in 1999), and dreaming of a career in pro football, went on to try and play college football for the Michigan State University Spartans. While there, Caan was coached by college football legend Duffy Daugherty (via Sports-Reference). But, as Encyclopedia explains, Caan failed to make the MSU Spartans' team due to his size.
Caan also attended MSU with no scholarship, and as he remembered it, for the brief time he was in East Lansing, the future Hollywood star mostly played the part of a tackling dummy for other players on the team. And once Caan failed to make the football squad, the late actor tried out for the swim team, or really any other type of timed competition, according to the Los Angeles Times. After two years, Caan transferred to Hofstra University back home in New York. And for fans of James Caan's movies, it's a good thing he did.
Caan met Francis Ford Coppola while at Hofstra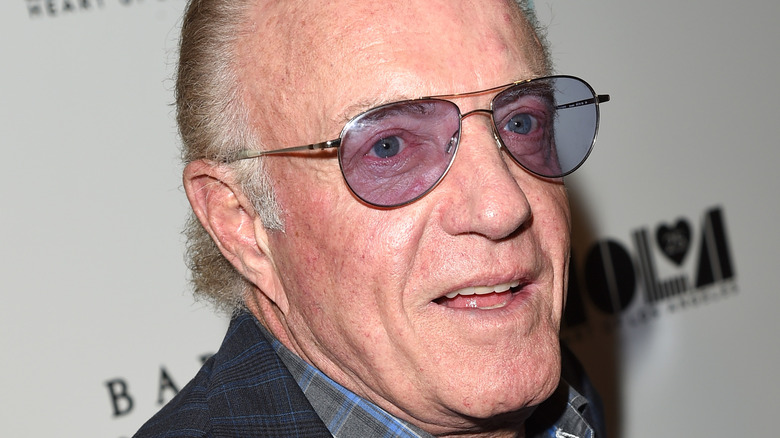 Jason Merritt/term/Getty Images
Once Caan transferred to Hofstra University, he majored in theater. While there, he also met Francis Ford Coppola, who would go on to co-write and direct the film adaptation of "The Godfather," which would rank among Caan's most successful movies (via Spartans Wire). Also in New York, Caan got his start on the stage and studied at the Neighborhood Playhouse School of the Theatre under legendary acting teacher Sanford Meisner, as Encyclopedia goes on to note.
Despite the fact Caan's dreams of playing football at MSU or in the NFL never came to fruition, Caan remained an ardent supporter of the Spartans football team all throughout his life. He encouraged team with a tweet on at least one occasion, and in 2021, he accompanied his tweet with a picture of himself as a young man wearing a Spartans' jacket. In March, 2022, MSU football returned the love, tweeting on his birthday, "Happy Birthday @James_Caan! Once a Spartan always a Spartan!" only a matter of months before Caan died.