What Brittney Griner's Guilty Plea Means For Her Chances Of Returning To The United States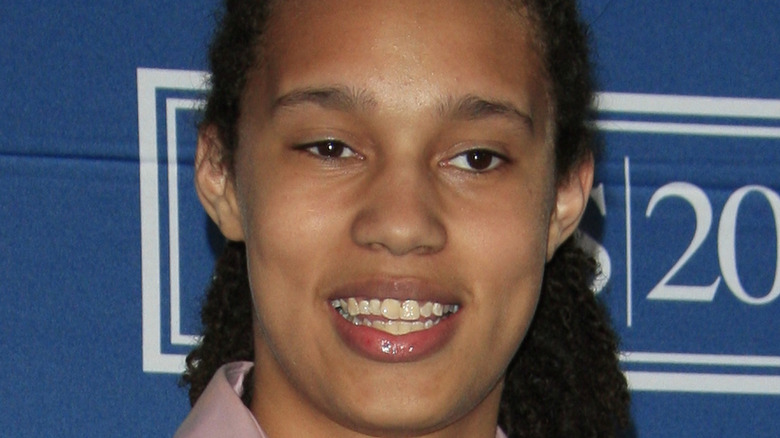 Phil Stafford/Shutterstock
The Women's National Basketball Association, better known as the WNBA, has a long and proud tradition of featuring some of the greatest basketball players in history. But perhaps no other WNBA player comes close to Brittney Griner. Seven-time WNBA All-Star player and two-time winner of the basketball gold medal at the Olympics, Griner plays center position for the Phoenix Mercury, as CBS Sports states. She is also widely regarded as the greatest WNBA player of all time (via BBC). 
Back in February, Griner was arrested and detained by Russian law enforcement at Sheremetyevo International Airport. The cause for her arrest was drug transportation, as her luggage contained marijuana vape cartridges. She has been in custody ever since, as CBS Sports notes. CNN reports that Griner pleaded guilty to drug possession on July 7, cementing her charges in the Russian court of law. What does this mean for Griner returning to the United States? 
A prisoner trade could happen between the US and Russia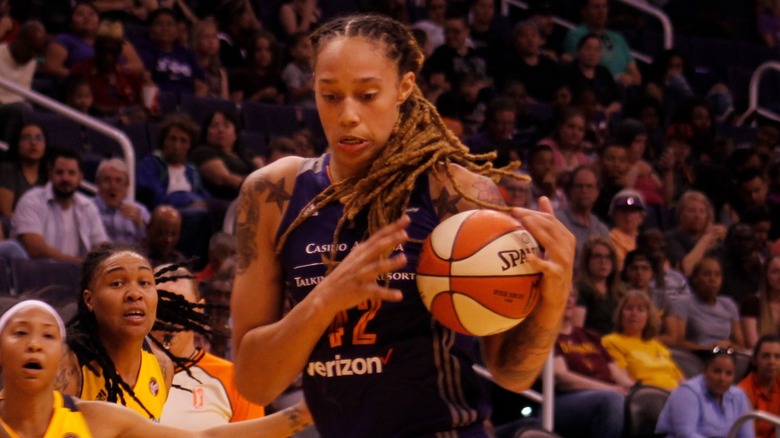 Keeton Gale/Shutterstock
While many people are speculating how this court decision and Griner's drug charges could affect her return to America, there's also another level of politics happening. A prisoner exchange is basically when two countries or states swap prisoners that either state has in custody. This is often done for political leverage, like what happened with Marine Trevor Reed back in April. According to ESPN, the U.S. and Russia made a deal to swap prisoners, Marine Trevor Reed for pilot Konstantin Yaroshenko. That situation could shed light on what might happen with Griner. 
However, the situation is a bit more complicated than one might think. For one, Griner's situation differs from Reed's. Another is that prisoner swaps involve complex geopolitics that don't always go smoothly. As Reuters reports, Russia is already saying that a potential prisoner swap would be "difficult." Given the intense situation in Ukraine at the moment, it is hard to say whether Russia will be open to negotiations or not. But there is one other possibility as well: Russia might be using Griner for leverage. 
Russia could be using Griner as leverage against sanctions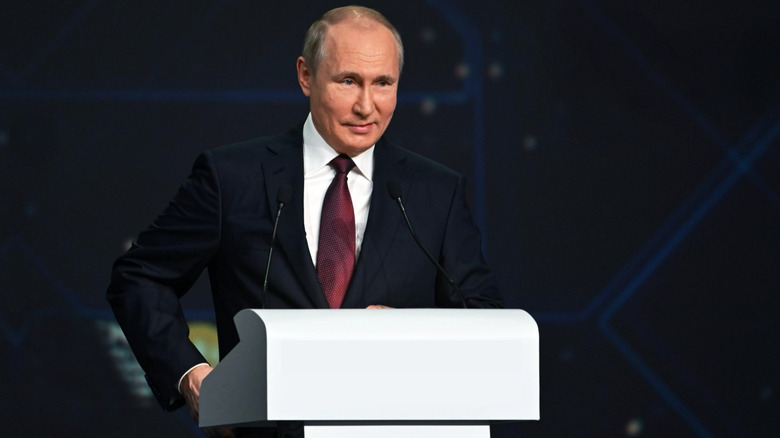 Luca Perra/Shutterstock
Russia's horrific invasion of Ukraine has been admonished by many other countries across the planet, including the United States. What this means is that Russia might be using whatever means it can to leverage itself against sanctions set by the U.S. 
The full list of sanctions against Russia have been detailed by the White House, which includes blocking Russia out from many financial institutions and economic privileges, due to the invasion. As The Guardian says, Russia, being fully aware of its economic penalties, may actually attempt to use Griner as a political hostage. One of the Pentagon's former top officials told Yahoo! Sports that Griner could end up as a "high-profile hostage," so that Russia can extort the U.S. into possibly easing some of these restrictions. No one is entirely sure what will happen, but this could mean that Griner's return might depend on what Russia may want as part of a bargain deal from the U.S.