Why Dieter Krombach From My Daughters Killer Was Never Charged In Germany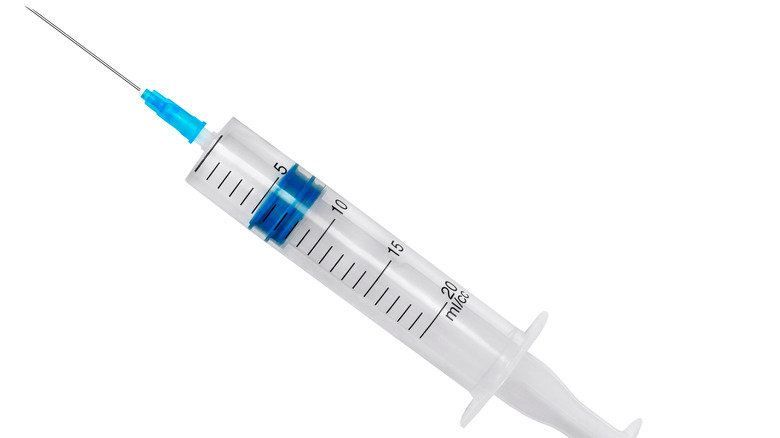 Iana Alter/Shutterstock
In the new Netflix true crime documentary "My Daughter's Killer," which streams July 12, a father goes to extreme lengths to get justice for his murdered teenage daughter. A German man named André Bamberski was the biological father of Kalinka Bamberski (per Atavist). After a cheating scandal, Kalinka's mother Danielle divorced André to be with Dieter Krombach, a medical doctor who became Kalinka's stepfather. 
In 2011, The New York Times reported that in July 1982, when Kalinka was just 14 years old, Krombach gave her an iron injection (either for anemia or to help her tan), and he followed it up with a tranquilizer pill. But Kalinka tragically died hours later from choking on her own vomit, and upon her autopsy, it was discovered she had been raped.
Her dad, André Bamberski, spent the next several decades trying to get justice for his deceased daughter and being thwarted at every turn. Per BBC, as more women accused Krombach of wrongdoing, a pattern appeared — he would allegedly drug the women around him in order to rape them (per Atavist). What was the reason that Germany refused to prosecute Dieter Krombach, Kalinka's alleged rapist and murderer?
If you or anyone you know has been a victim of sexual assault, help is available. Visit the Rape, Abuse & Incest National Network website or contact RAINN's National Helpline at 1-800-656-HOPE (4673).
Germany refuses to prosecute Krombach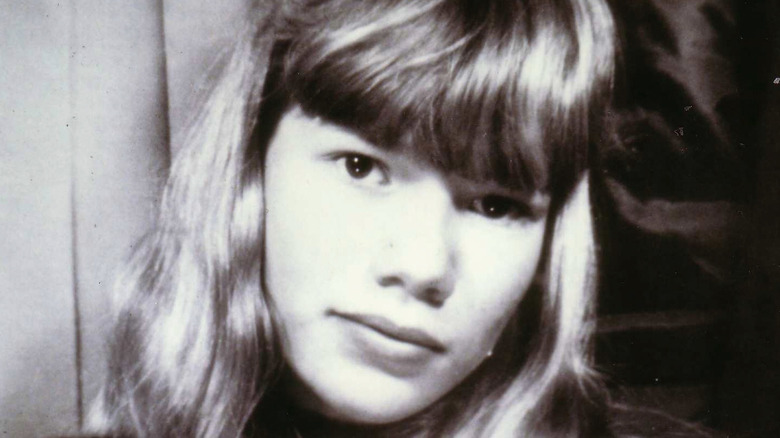 Handout/Getty Images
Even though it was determined that the iron injection was the most likely cause of the teenager's death, Germany declined to prosecute Krombach — they wouldn't even begin a case against him (via Atavist). In fact, instead of going after Krombach, André was charged with defaming the doctor in 1983, after he started handing out flyers detailing Krombach's role in Kalinka's sexual assault and death. A local prosecutor decided on the matter, and quickly closed the criminal investigation of Kalinka's sudden death in 1983. Officials have never disclosed why they did this. There would be no justice for Kalinka in Germany.
Daily Mail reports that in 1987, Germany claimed that the apparent lack of evidence meant Krombach couldn't be charged with Kalinka's unexpected death. Her death was declared an accident, per BBC. However, Kalinka was a French citizen — so even if he couldn't get justice in Germany, André could try the matter in France (via Atavist).
The Guardian reports that Krombach remained in Germany during a 1995 manslaughter trial in France, and he was given a 15-year sentence by French authorities. But France declined to actually arrest Krombach, which André claims was a political decision that France made to avoid embarrassing Germany. Even when Krombach was convicted of drugging and sexually assaulting a different teenager in 1997, he faced minimal consequences in Germany, reports The New York Times. He lost his medical license, but he kept seeing patients anyway, and continued to sexually assault women.
Finding justice in French courts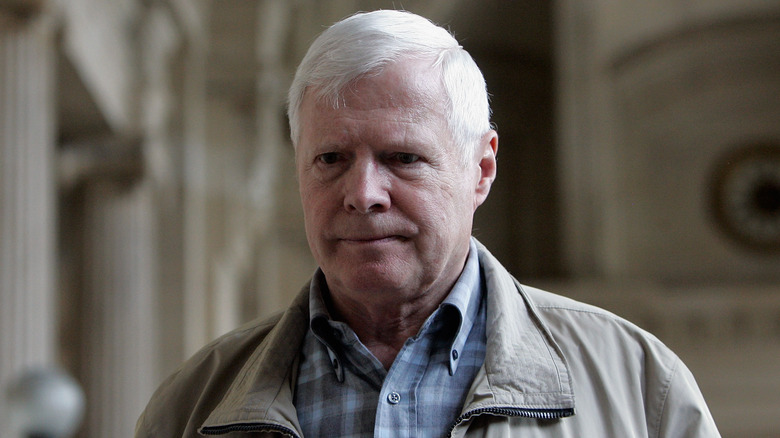 Franck Prevel/Getty Images
By 2009, 27 years after Kalinka's murder, André was becoming increasingly desperate (per The Guardian). If 30 years passed since Kalinka's death with no conviction, Krombach would be completely free of any punishments in France and Germany. Worse still, he could sue André (above) for defaming him if he continued to speak out about Kalinka's horrific rape and murder.
In 2009, André went to extreme measures to ensure that Kromach would face consequences: He hired a team of men to kidnap the doctor (per Daily Mail). The team's only job was to take Krombach from Bavaria, Germany to Mulhouse, France by a limousine with darkened windows, so that he could finally be put on trial. Krombach was found tied up with a gag in his mouth outside a French courthouse. According to BBC, it then took another two years for Krombach to be found guilty of drugging and suffocating Kalinka in 2011.
Kalinka's grieving father finally had closure after decades of trying to hold the doctor accountable, reports The Guardian. As he waited to hear about his own sentencing for the doctor's kidnapping, André was nonplussed about his own future. He said, "​​Most important is that Krombach is judged, even if he is not found guilty." André spent one year in jail for the doctor's kidnapping, per News 24. Dieter Krombach's sentence was supposed to be 15 years, but he left jail in 2020 due to medical reasons.