André Bamberski From My Daughter's Killer Avenged His Daughter's Death In A Unique Way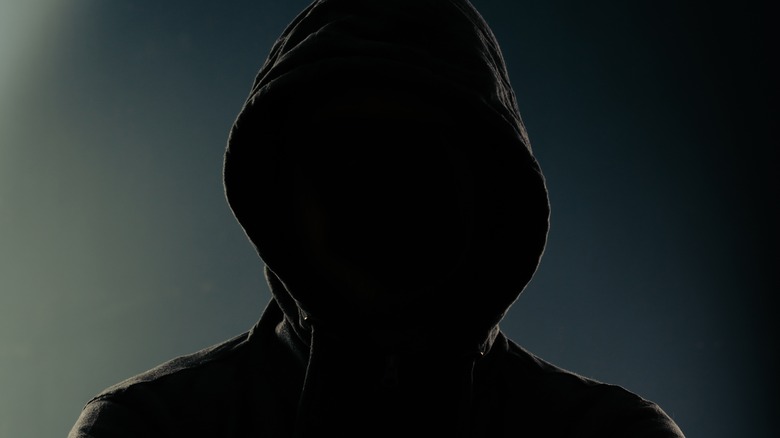 Melinda Nagy/Shutterstock
"Revenge is a dish best served cold," as the old saying goes. Similarly, in the Bible, there's the old canard "an eye for an eye, a tooth for a tooth" (Leviticus 24:20). Of course, taking cues from old sayings and out-of-context passages of scripture is a fool's game, and in reality, revenge is best left to the judicial apparatus in your country. In other words, instead of seeking revenge, it's best to let the government "avenge" you by giving the person who wronged you a prison sentence and/or a financial judgment in your favor.
Of course, the wheels of justice move slowly, as one French dad learned the hard way back in the 1980s. As depicted in the documentary "My Daughter's Killer," André Bamberski's daughter was sexually assaulted and murdered, possibly by her stepfather, a German, as The New York Times notes. However, while French authorities wanted to talk to the girl's alleged murderer, but the German government refused to extradite him. Frustrated by the idea that his daughter's alleged murderer might never get justice, he took the law into his own hands.
If you or anyone you know has been a victim of sexual assault, help is available. Visit the Rape, Abuse & Incest National Network website or contact RAINN's National Helpline at 1-800-656-HOPE (4673).
The Sexual Assault And Murder Of Kalinka Bamberski
Back in 1982, André Bamberski was divorced from the mother of his daughter, according to The Guardian. The mother, Danièle, and the daughter, Kalinka, were living in Germany with Dieter Krombach, a respected cardiologist in the country. On Saturday, July 10, 1982, Danièle phoned André that Kalinka, who was 14 years old, had died under suspicious circumstances.
An autopsy would later reveal that she had been injected with something, that her vagina had been torn (consistent with sexual assault), and a white substance was inside of her. However, as All That's Interesting reports, the white substance was never tested, her sexual organs were removed — without a clear reason as to why — and perhaps strangest of all, it is thought Krombach could have been at the autopsy.
German authorities concluded that there was no crime, and closed the case. French authorities, however, saw things differently, and convicted Krombach in absentia, and sentenced him to 15 years. However, Germany refused to extradite him. The victim's father tried valiantly, for three decades, to get his daughter's alleged rapist and murderer onto French soil to answer for this crime, all to no avail. And in 2009, he took matters into his own hands.
The Kidnapping Of Dieter Krombach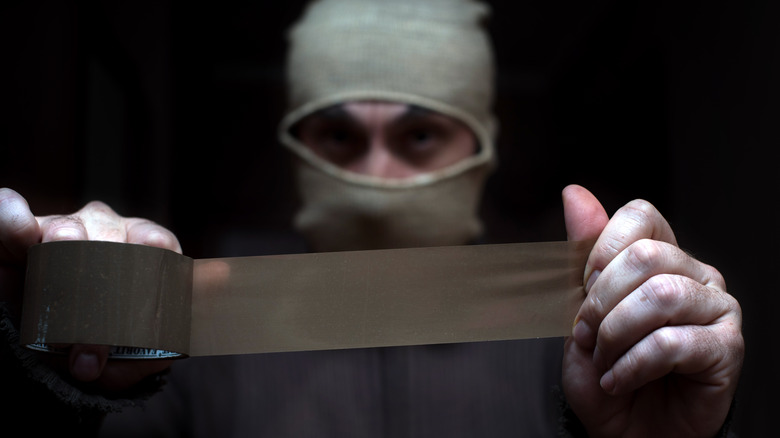 BigNazik/Shutterstock
On October 10, 2009, French police received a phone call from a man with a Russian accent, telling them that if they went to a specific location, they would find a fugitive from French justice, according to The Guardian. Sure enough, police went to where they were told and found Dieter Krombach, bound and bleeding. It would later be revealed that the caller was none other than André Bamberski, who had faked a Russian accent in order to disguise his voice. Further still, it would later come out that Bamberski had paid 20,000 euros (worth about $30,000 at the time) to kidnap the doctor and bring him to France, as The New York Times reports.
Although Krombach was back on French soil after three decades of failure to get him extradited there, he was himself a victim of a crime — kidnapping. And, Bamberski, who initially denied responsibility, was compelled to answer for that crime.
Krombach would go on to serve his time — some of it, anyway. According to All That's Interesting, he served nine years but in 2020 he was released "on medical grounds," as the website describes it. Bamberski was also convicted of kidnapping but was given only a one-year suspended sentence for this crime.