Who Is Tetsuya Yamagami, The Man Who Assassinated Prime Minister Shinzo Abe?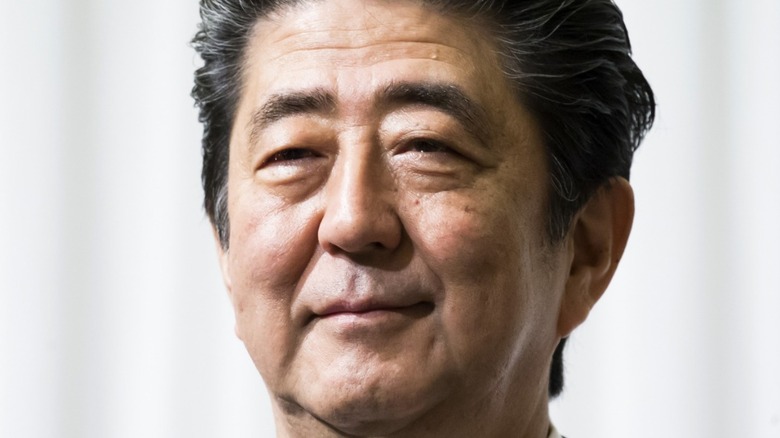 Tomohiro Ohsumi/Getty
Shinzo Abe (pictured), 67-year-old former prime minister of Japan, was assassinated on July 8 in the city of Nara. What do we know about his killer, Tetsuya Yamagami?
Yamagami, 41, shot Abe from behind while Abe was making a speech on behalf of a member of his party ahead of elections happening Sunday, per Newsweek. He did not attempt to run away afterward, per CNN. He is a resident of Nara, which is in southern Japan, about 300 miles from Tokyo (via Newsweek).
Yamagami is a former member of the Japanese Maritime Self-Defense Force (JMSDF). Whereas Japan's constitution restricts the country's ability to maintain a standing military, the JMSDF essentially serves as Japan's navy, assuring the safety of maritime traffic and Japan's coastline. Yamagami served in the JMSDF for three years, leaving it in 2005. More recently, Yamagami worked for a manufacturing company from 2020 to May 2022; he left the job for health reasons (via The Indian Express).
Tetsuya Yamagami's motives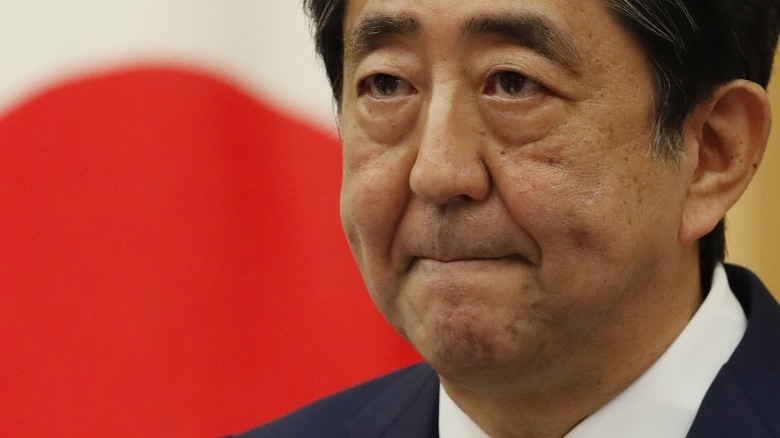 Pool/Getty
Tetsuya Yamagami's motives for shooting Shinzo Abe were not immediately clear. The Indian Express reported that Yamagami was responding calmly to questions after being taken into custody. He stated that he was "dissatisfied" with the former prime minister and did intend to kill him, however, he did not have a problem with Abe's political beliefs. A former coworker noted that Yamagami hadn't seemed to be politically active. According to the Associated Press and The Indian Express, Yamagami believed Abe was involved with an unnamed organization, and this was why he had decided to kill Abe.
This marks the first time in 100 years that a former or sitting prime minister of Japan has been assassinated (via The Indian Express). Abe was wounded in the neck and his heart was damaged as well. Though he was conscious and responding after the attack, he died less than five hours later. A blood transfusion was not enough to make up for blood lost from his injury (via Newsweek).
Tetsuya Yamagami's weapon
Chung Sung-jun/Getty
Tetsuya Yamagami killed Shinzo Abe with what appeared to be a homemade gun. According to The Indian Express, it may have been 3D printed and was made of two pipes. Police found similar weapons, along with explosive devices, in Yamagami's home when they searched it (via Newsweek). They confiscated these and Yamagami's personal computer (via The Indian Express).
According to the BBC, gun violence is rare in Japan because of strict laws about buying guns: People have to take exams and mental health tests in order to obtain one. Only shotguns and air rifles are legal. Yamagami, however, would have received weapons training while in the JMSDF (via Newsweek).
Nancy Snow, Japan's director of the International Security Industrial Council, told CNN that she thinks the country will be changed "forever" because of this incident. She said this type of violence is "culturally unfathomable." Abe was Japan's longest-serving prime minister, in office in 2006 and again from 2012-2020, as the BBC notes.