The Relationship Between Former PM Shinzo Abe And Current PM Fumio Kishida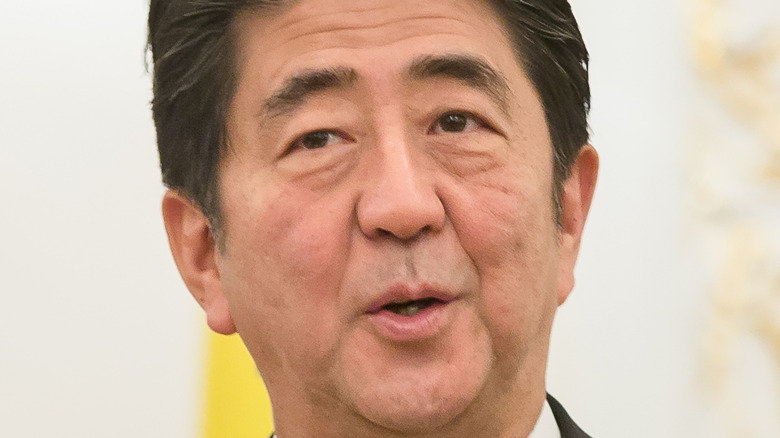 Drop of Light/Shutterstock
On July 8, former Japanese Prime Minister Shinzo Abe was shot and killed while delivering a campaign speech in Nara, a city in south-central Japan. A suspect is in custody, based on reporting from CNN. Abe was Japan's longest-serving prime minister and current leader of the ​​powerful Seiwa Seisaku Kenkyukai faction of the conservative-leaning Japanese Liberal Democratic Party (LDP). Succeeding Abe as Japanese prime minister is Fumio Kishida, as Japan Times reports.
Although Abe and Kishida diverged at several points throughout their respective careers, Kishida said he was "lost for words" upon learning of Abe's assassination, as Channel News Asia explains. Speaking after Abe's death was announced, Prime Minister Kishida also said, "During this election period, a despicable and barbaric act was committed, taking the life of former prime minister Abe. This is unforgivable. We condemn it once again in the strongest terms." Abe was 67 years old when he died, according to CNN.
Abe maintained power behind the scenes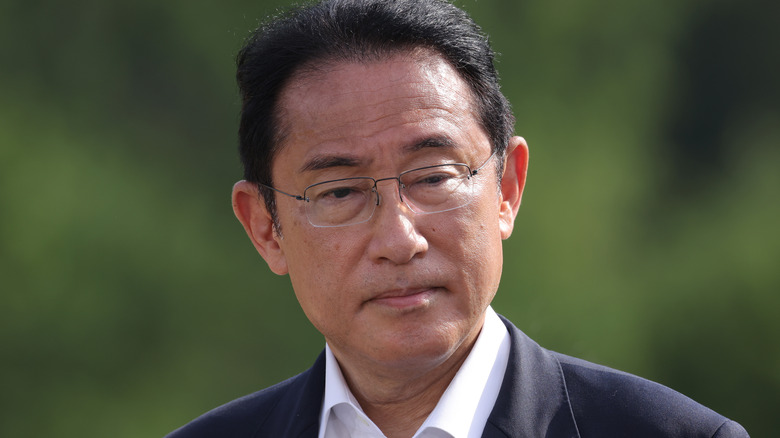 Sean Gallup/Getty Images
Despite passing leadership of the Japanese government to Kishida (above), Abe continued to influence policy in the Liberal Democratic Party of Japan. A popular politician, Abe's neoliberal economic policies while in power came to be called "Abenomics," as The Guardian notes. Many credit Abe with reinvigorating Japan's economy after many years of stagnation. Kishida, on the other hand, who was also a member of the LDP, offered a vision of "new capitalism," as he prioritized issues like income inequality, wage growth, and wealth distribution while in power.
As leader of the large ​​Seiwa Seisaku Kenkyukai faction of the LDP, Abe — who at first supported Kishida as his successor, only to sour on him later — expressed his concern that Kishida's policies could be perceived as socialism, and that the Japanese stock market would react negatively. One example of the fissure between the two powerful Japanese politicians emerged when Kishida turned down Abe's pick for LDP secretary-general. Kishida also appointed a political opponent of Abe, Yoshimasa Hayashi, to the position of Japanese foreign minister, as Japan Times goes on to explain.
Kishida swiped at Abe by ordering the disposal of face masks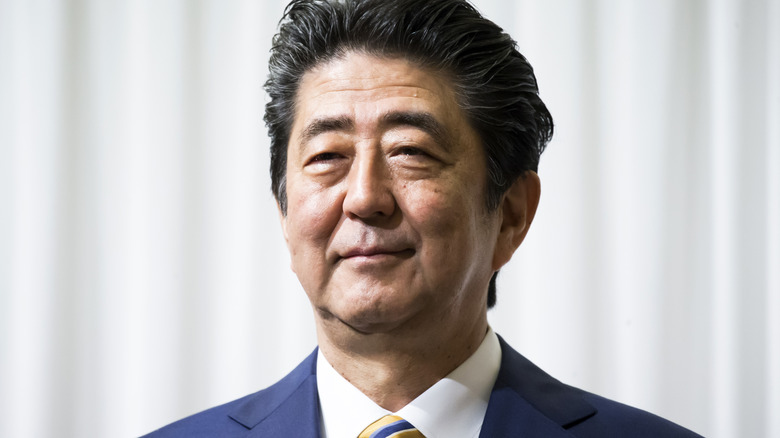 Tomohiro Ohsumi/Getty Images
Growing tension between Abe and Kishida also revealed itself in 2021. As Japanese prime minister at the outset of the COVID-19 pandemic in 2020, Shinzo Abe ordered the stockpiling of some 82 million cloth face masks which were never used, per Japan Times. The improperly-sized cloth masks were later revealed to be less effective in minimizing the spread of the virus. The subsequent Kishida administration maligned the mask reserve as an example of wasted taxpayer money under the Abe administration, referring to the unused masks as "Abenomasks." In what might be perceived as a symbolic break from the Abe administration, Kishida had them disposed of, based on additional reporting by Japan Times.
Despite the many policy differences between Kishida and Abe, who belonged to a family with deep roots in Japanese politics, Kishida was among the world leaders who became emotional when he learned that his colleague in the LDP had been killed. Noting that Abe was the longest-serving Japanese prime minister in history, Kishida said (via Channel News Asia), "I was praying that his life would be saved, but despite that, I came to learn of [Abe's death] ... We must absolutely defend free and fair elections, which are the basis of democracy," Kishida added.
Shinzo Abe was assassinated only days before Japan's upper house election. The results of that election could affect Kishida's hold on power, as Japan Times reports.