What Do We Know About Sunny Balwani's First Wife?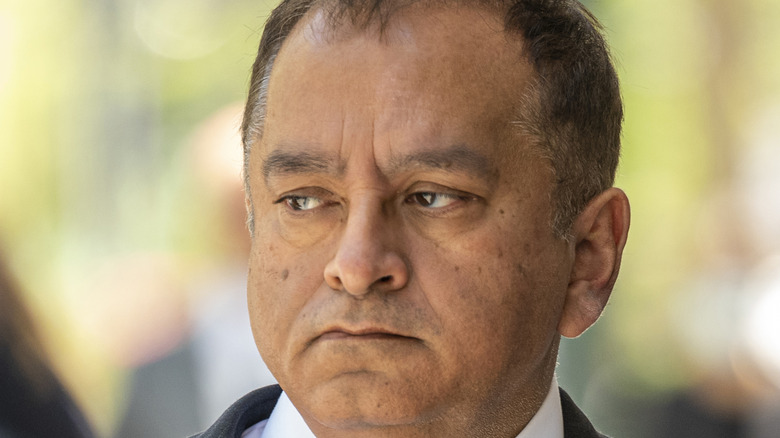 Bloomberg/Getty Images
July 7, 2022 saw another loose end of the Theranos scandal tied up. Ramesh "Sunny" Balwani (pictured), the president of the disgraced company, stood up in a San Jose courthouse to hear the jury's verdict on 12 counts of fraud or conspiracy to commit fraud, as The New York Times reported. The charges were read one by one. Each time, the verdict was the same: guilty, guilty, guilty. A guilty charge on any one of them, alone, could mean 20 years in prison.
Balwani was never the public face of Theranos, a medical tech startup that defrauded its investors out of billions of dollars over a fake technology. That honor went to Elizabeth Holmes, whose image — blonde and pale against a black Steve Jobs costume — was impossible to avoid at the time of her arrest. But, Balwani was key behind the scenes. As a profile in New York Magazine's The Cut describes, Balwani and Holmes were secret lovers as well as co-conspirators.
The Svengali of San Jose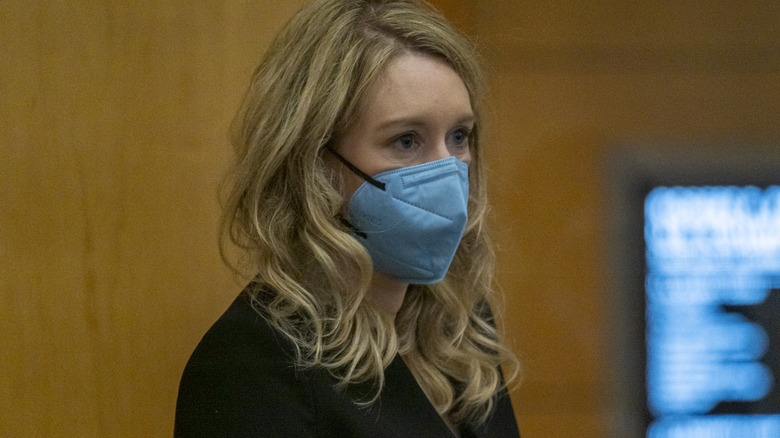 Bloomberg/Getty Images
The relationship was far from healthy. As Reuters reported in 2021, Holmes (pictured) told the court at her own trial that Balwani was manipulative and abusive; while she didn't use the word "rape," she alleged that he had forced her to have sex against her will. She also alleged that he had bullied her, commanding her to "kill the old Elizabeth" by waking at 4 a.m., and submitting to his need for control.
There is no shortage of men who abuse women like this, and there is no reason to doubt the victim — except this: that Holmes and her legal team were, as Reuters described, trying to paint Balwani as a Svengali, a wicked puppet-master who bore part of Holmes' responsibility. 
Both can be true, of course. According to Reuters and other sources, Holmes and Balwani met when she was 18 and he 38. She was a fledgling entrepreneur, a recent drop-out from Stanford University, due partly to the emotional devastation of being raped. He was established in the tech world. "Established," indeed, is an understatement: according to The Cut, one of his recent deals had earned him $40 million, and he drove a Lamborghini. He was also, at the time, married.
Who is Keiko Fujimoto?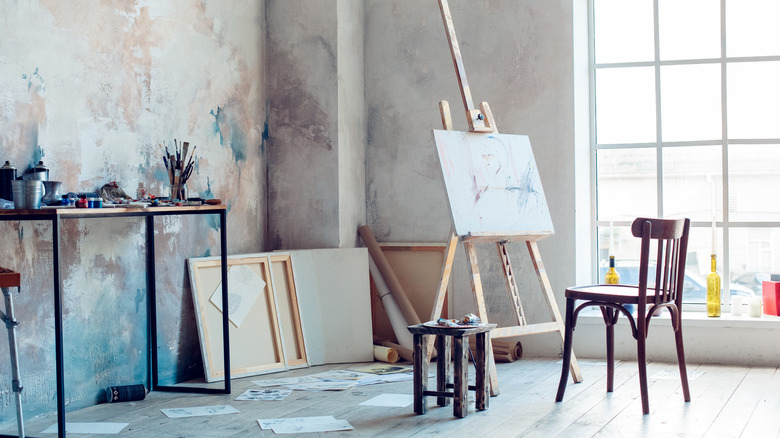 Viktoriia Hnatiuk/Shutterstock
The final mystery surrounding Sunny Balwani is the other woman of his life: Keiko Fujimoto. She is a "Japanese artist," but no one who knows anything about her has said anything on the internet. A scant profile on Artspan links her website, now defunct, and shows a few samples of her work. She has no public social media accounts. Here and there on the internet she appears: in a Flickr gallery, painting with a child; mentioned as a participant in a showing at the SOMA Art Studio in San Francisco. In the early 2000s, she worked on two films, composing and rotoscoping original art (per IMDb). But that's all. She is, by media standards, a ghost.
We do know, from San Francisco County court documents (via UniCourt), that Balwani and Fujimoto were married, and divorced in February of 2002 — around the time Balwani first met Holmes. Fujimoto filed the suit.