Carrie Fisher Once Sent A Godfather-Like Package To An Abusive Producer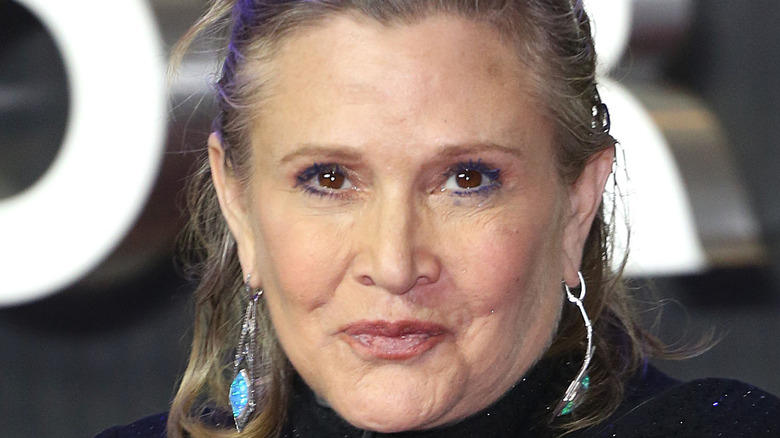 Featureflash Photo Agency/Shutterstock
Carrie Fisher, most notable for playing the role of Princess Leia in the "Star Wars" franchise, was a feisty, no-nonsense individual who wasn't afraid to voice her thoughts and share her views about various topics. After her death due to a heart attack, many people paid tribute to the actress by sharing how great of a person she was. Fisher was described as a talented actress, one-of-a-kind, funny, and someone who had a razor-sharp wit, per Radio New Zealand.
Fisher was a champion for women and fought for gender equality, especially in Hollywood. She openly talked about her experiences of being shamed for her weight and age in her chosen industry, but she knew how to make fun of herself as well (via Wisconsin Public Radio). After Fisher's death, one of the people who shared how the actress came to her defense after she shared a troubling incident with her was Heather Robinson.
The harassment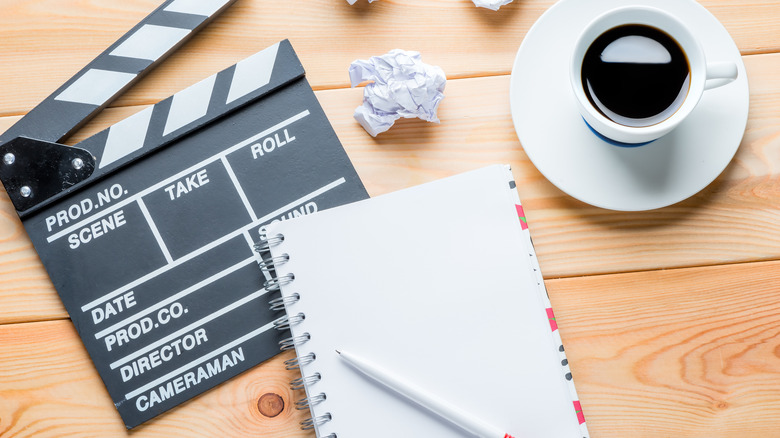 kosmos111/Shutterstock
In 2017, amid the mounting allegations of sexual assault against film producer Harvey Weinstein, screenwriter Heather Robinson shared her own experience of being harassed and how her close friend, Carrie Fisher, came to her defense. As reported by NBC News, Robinson contacted an award-winning Hollywood producer — whom she did not name — in an attempt to get work on one of his upcoming projects in 2000. The producer agreed to meet with her for dinner to discuss the project, but the meeting went south when he behaved inappropriately.
According to Robinson, they were driving in the producer's car when he suddenly pulled over on the side of the road and held her down. He grabbed her chest and neck, and Robinson fought hard to get him off her. Fortunately, she was able to escape before it escalated further. Robinson said that it happened so quickly, and as she fled the vehicle, she heard the producer say, "You'll never make a movie in my town" (per BBC). Robinson headed home and told her mother about what happened but didn't report it to the authorities.
A special package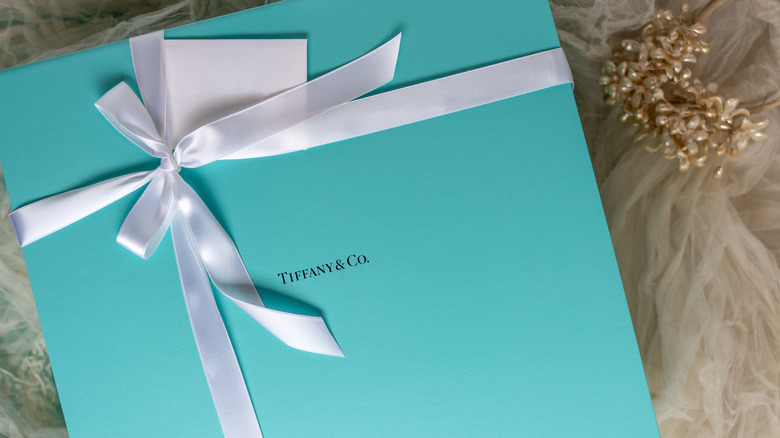 Rosemarie Mosteller/Shutterstock
Carrie Fisher and Heather Ross became close friends on the online platform AOL where they chatted about the industry and workshop screenplays. Fisher was one of the people Robinson confided in about the sexual assault. A couple of weeks after, Fisher told her that she saw the producer at Sony Studios, and that's when she decided to personally deliver a special package to him, according to Entertainment Weekly. Fisher went to the producer's office carrying a Tiffany & Co. box with a bow. Instead of containing expensive jewelry, however, the box had something else inside.
When Robinson asked what the present was, Fisher told her that it was a cow's tongue from Jerry's Famous Deli. The package also came with a card that read, "If you ever touch my darling Heather or any other woman again, the next delivery will be something of yours in a much smaller box." Robinson said the never reported the incident because she was afraid of retribution, but she was glad to know that Fisher had her back. "That's who Carrie Fisher was. She spoke out and she put things out there in your face," Robinson stated.