Why Sandy Koufax Refused To Pitch In The First Game Of The World Series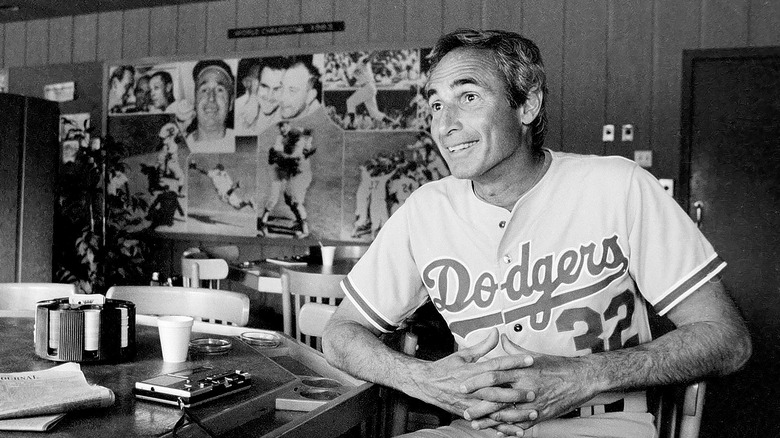 Jayne Kamin-oncea/Getty Images
Religion and sports rarely intersect, but when they do, it can make headlines. For example, as PBS notes, boxer Muhammad Ali famously and controversially refused to fight in the Vietnam War, citing his Muslim faith. A few decades before, Scottish track-and-field athlete Eric Liddell, a devout Christian according to Britannica, refused to participate in a number of events at the 1924 Paris Olympics because they were scheduled for a Sunday, and he refused to compete on the Sabbath. His story, coinciding with that of another British athlete, Harold Abrahams, who was Jewish, inspired the 1981 film "Chariots of Fire."
Another athlete whose devotion to their religious faith brushed up against their activities on the field was Brooklyn/L.A. Dodgers pitcher Sandy Koufax. The stakes were high, though certainly not career threatening, when he had to make the decision to honor either his faith or his contract, and he chose the former. That meant that he missed out on pitching Game 1 of the World Series.
Koufax and Yom Kippur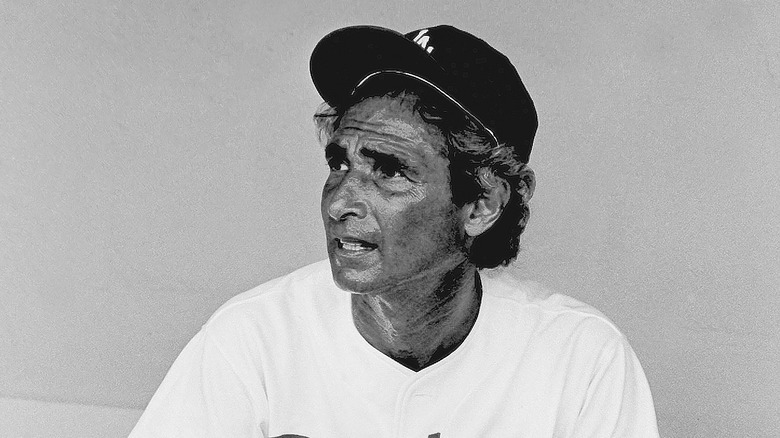 Jayne Kamin-oncea/Getty Images
Sandy Koufax was not the first Jewish Major League Baseball player (that would have been Harold Lipman, all the way back in 1871, according to Jewish Baseball Museum), nor would he be the last. At least five Jewish players were on 2022 Major League Baseball rosters, according to Jewish Telegraphic Agency.
In the main, Koufax' devotion to Judaism was a non-issue in his career. However, in 1965 Koufax' hand was forced, so to speak, when the Dodgers made it to the World Series. Game 1 was scheduled for October 6, 1965, a Wednesday. It was also Yom Kippur, the holiest day on the Jewish calendar, according to My Jewish Learning.
As mentioned previously, the stakes were high: it was, after all, the World Series. Instead of their ace pitcher, the Dodgers put their Number 2 guy, Don Drysdale, on the mound; the Dodgers would go on to lose that game 8-2, according to Baseball-Reference. Koufax suited up for Game 2, which the Dodgers also lost 5-1. Fortunately for Koufax and his team, the Dodgers staged a comeback and won the Series in Game 7.
Koufax' Devotion Inspires Other Jews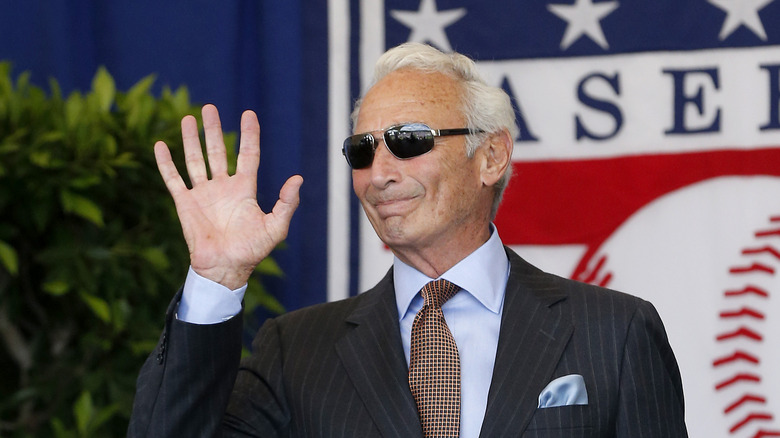 Jim Mcisaac/Getty Images
Koufax' refusal to play on a High Holy Day came and went with no real effect on his career or his team – the Dodgers won the Series anyway, and Koufax went on to be elected into the Baseball Hall of Fame despite his comparatively brief career. However, it was hardly a non-event either, and in fact, it was, and is, a significant source of pride to the Jewish community.
As My Jewish Learning reports, Koufax was a "secular Jew," and his decision to sit out for Yom Kippur meant, among other things, that "the day's restrictions did not belong to the Orthodox alone," as the website notes.
Rabbi Elliot Strom told ESPN about the effect Koufax' decision had on him. He was a 15-year-old boy at the time, and he wanted to stay home and watch the game, but instead his father pressured him into going to Temple. Later he realized that if Koufax could skip out on a possibly career-defining moment for his faith, he (Strom) could have spent a few hours at Temple. "You could think of a million good arguments why he should go and pitch that day," Strom said. "But if not pitching was that important and the right thing to do, that ought to tell the rest of us something. He was important for all of us from then on because he made that commitment."